Here is a great camp opportunity this summer. Jimmie Volleyball has an awesome reputation for their summer camps!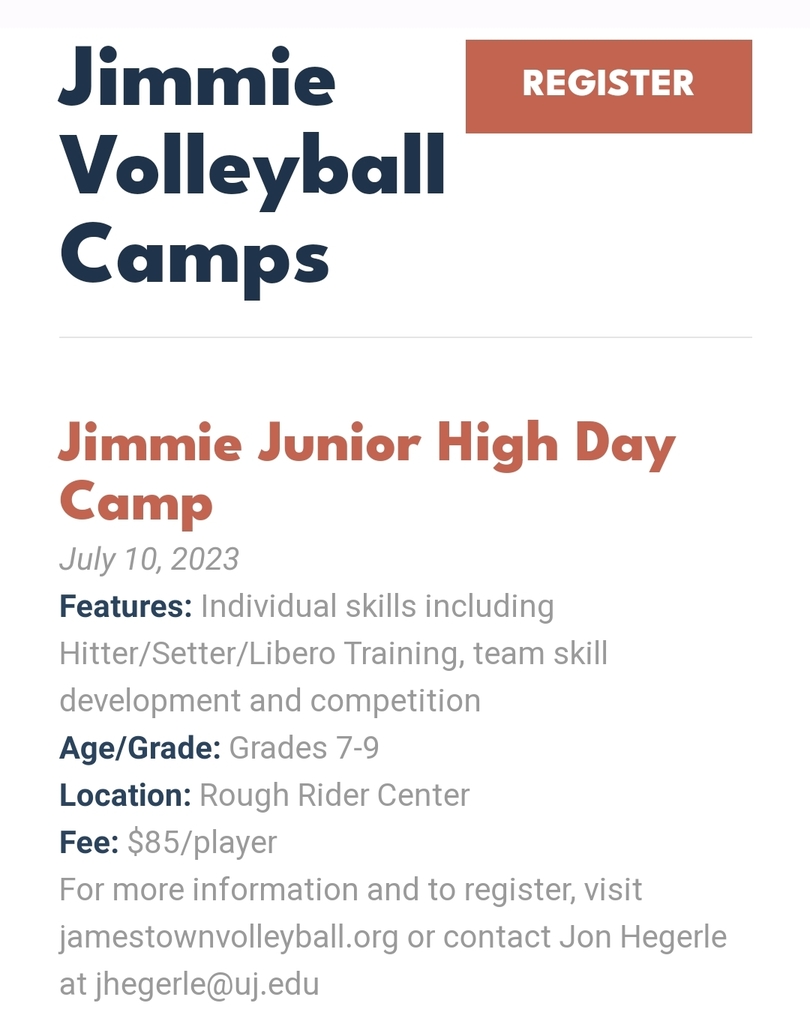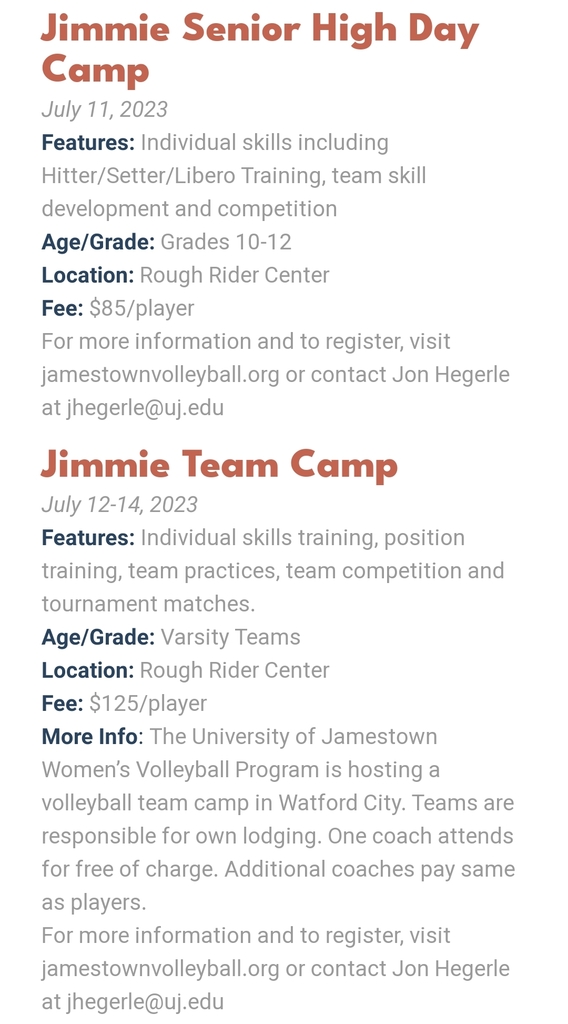 Congratulations Katie Haakenson on earning All Region 3 Team!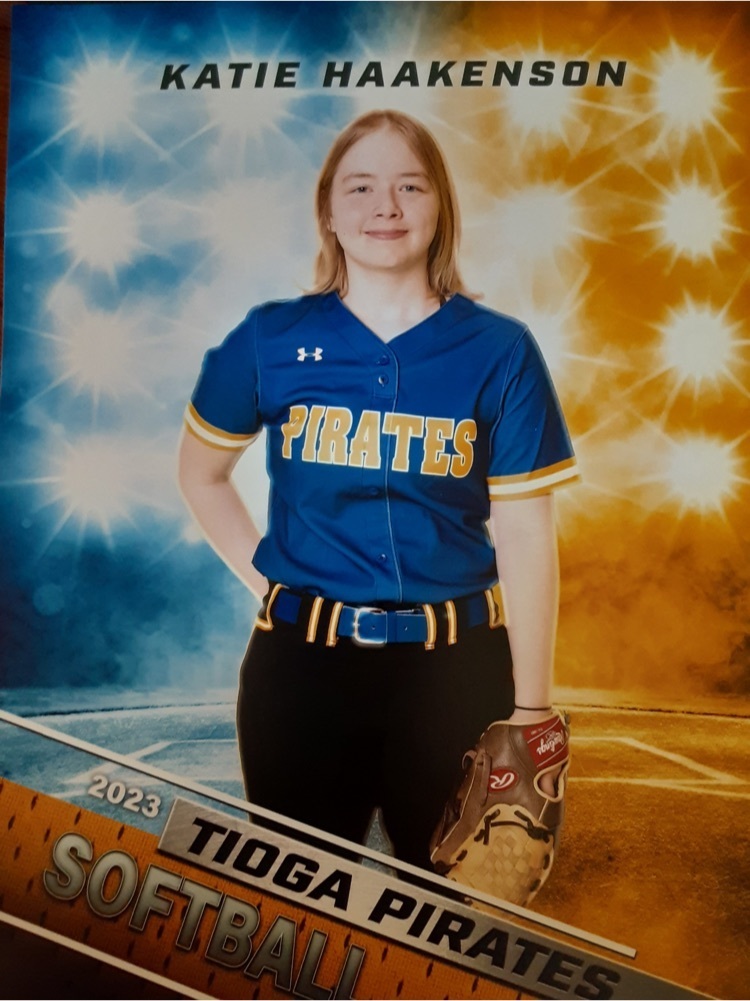 Tioga Pirate Parents/Guardians, You will find the 2023-2024 school calendar. I know summer vacation has just started, but I have had a few requests for the calendar to schedule various doctor appointments and vacations. Being able to schedule on days we do not have school will help with your students attendance in school. Good time to call and get those scheduled this summer or on scheduled breaks. Enjoy your summer. Thanks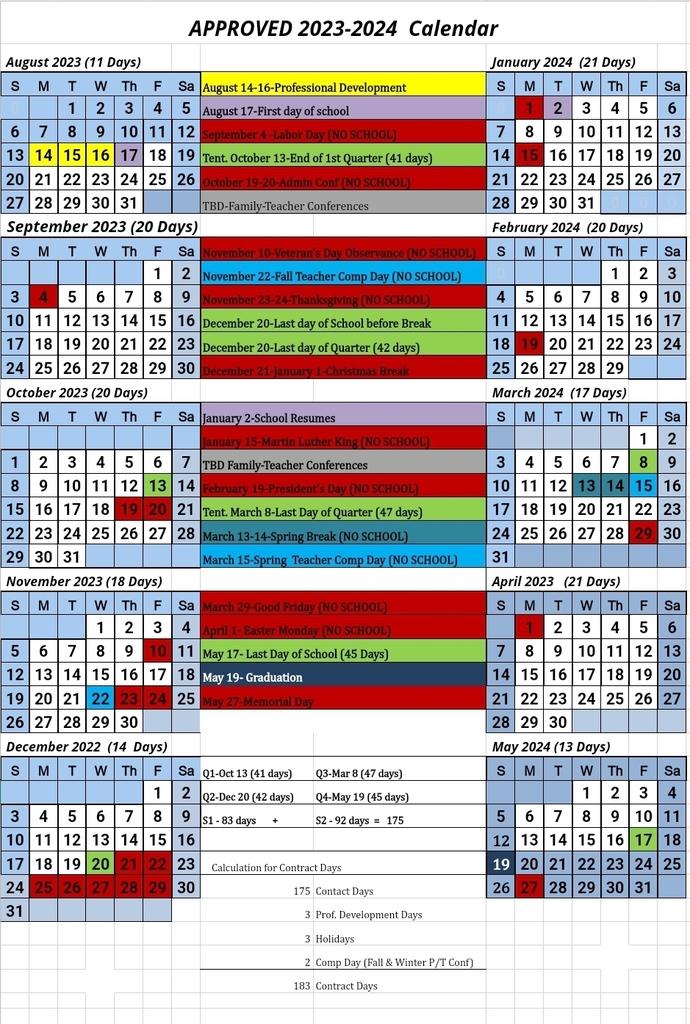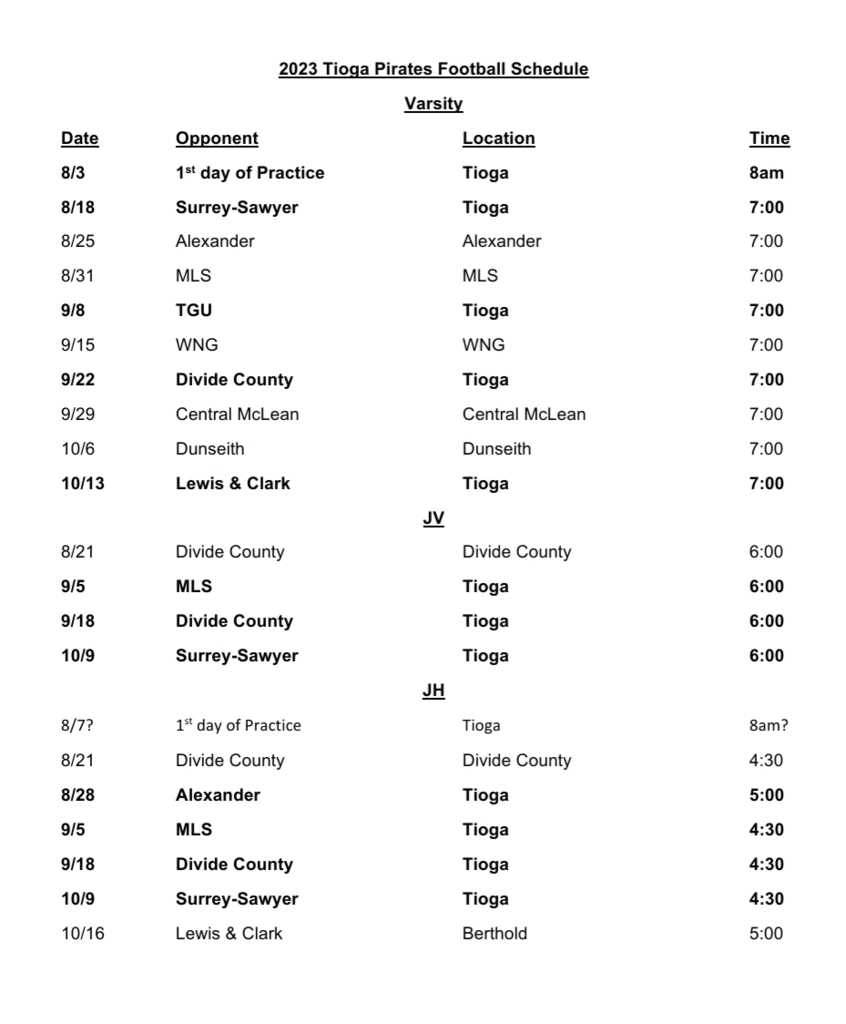 Congratulations to the Firestorm for qualifying 10 athletes for the State Track Tournament this coming week in Bismarck. Good luck Ava Wallin, Cheyenne Hayes, Cheryl Hayes, Bre Rose. Erika Ketelsen, Avery Littlefield, Avery Larson, Anna Bishop, Marin Newsome, Maelee Cancade and our Firestorm Coaches!
Good luck to our track and field team at regionals in Minot! Field events start at 11:00 and running at 11:30! Top three finalists in each event will attend state track in Bismarck next weekend!!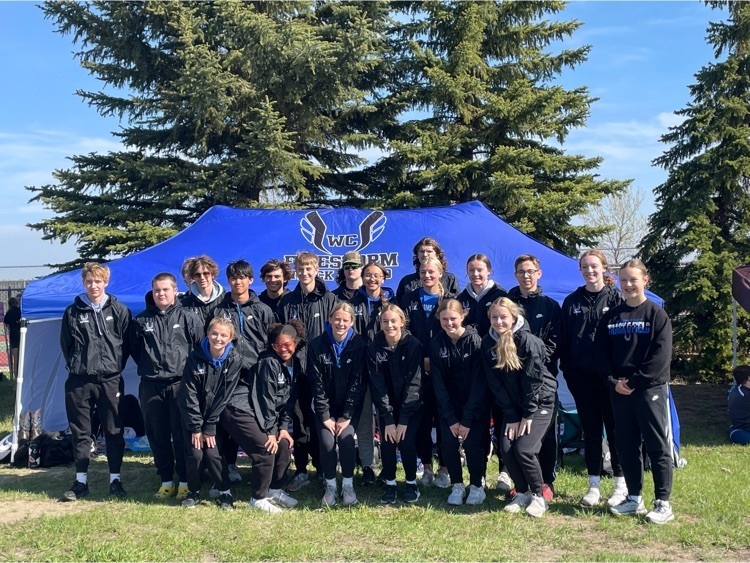 Thanks to NCC for sending Johnny and Jason to grill burgers/ hot dogs for the students at Central today. Students also enjoyed some inflatable fun today!!!!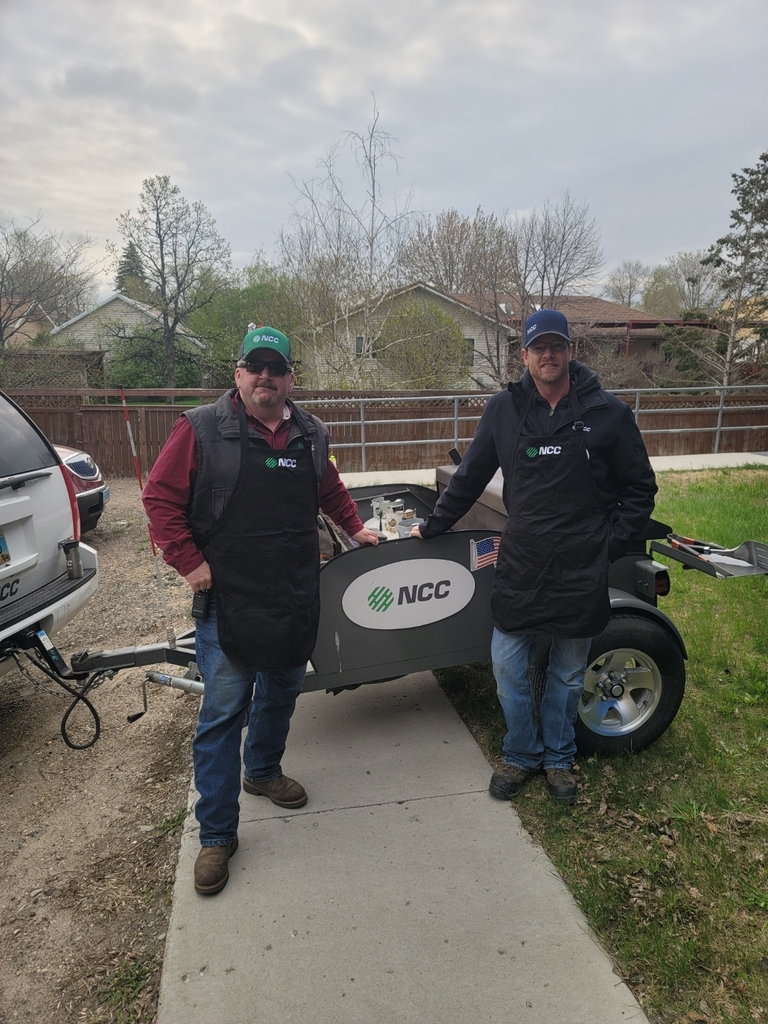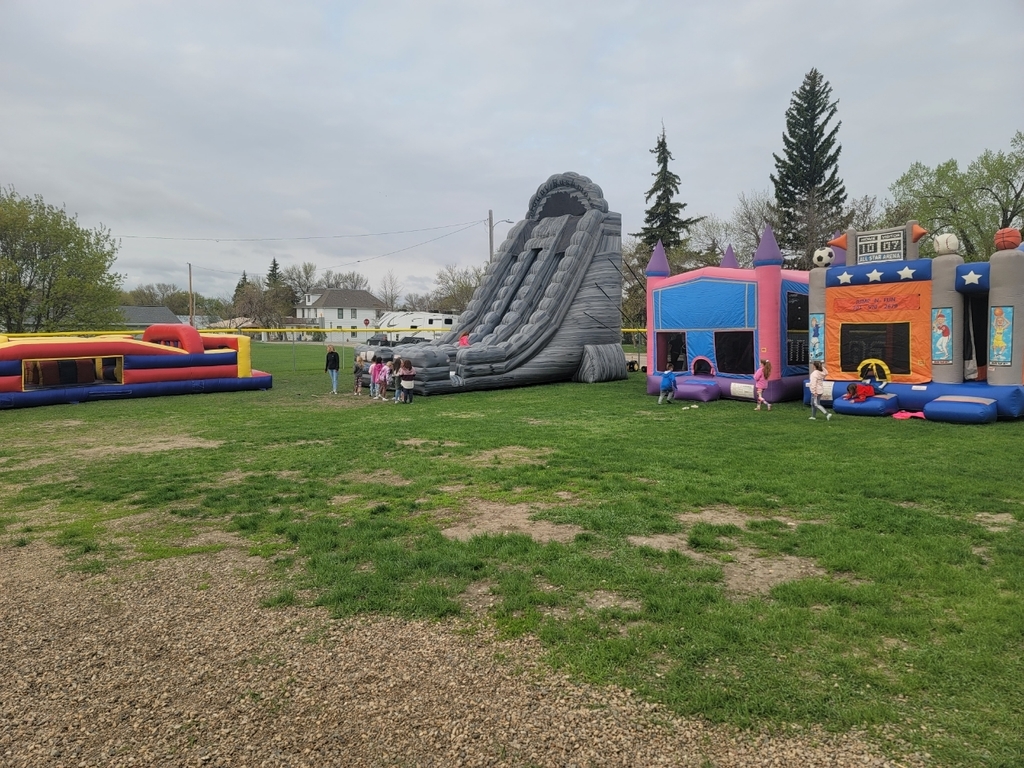 Lost and Found at Central. By Door #1. If not picked up by Friday after school, it will be donated. thank you.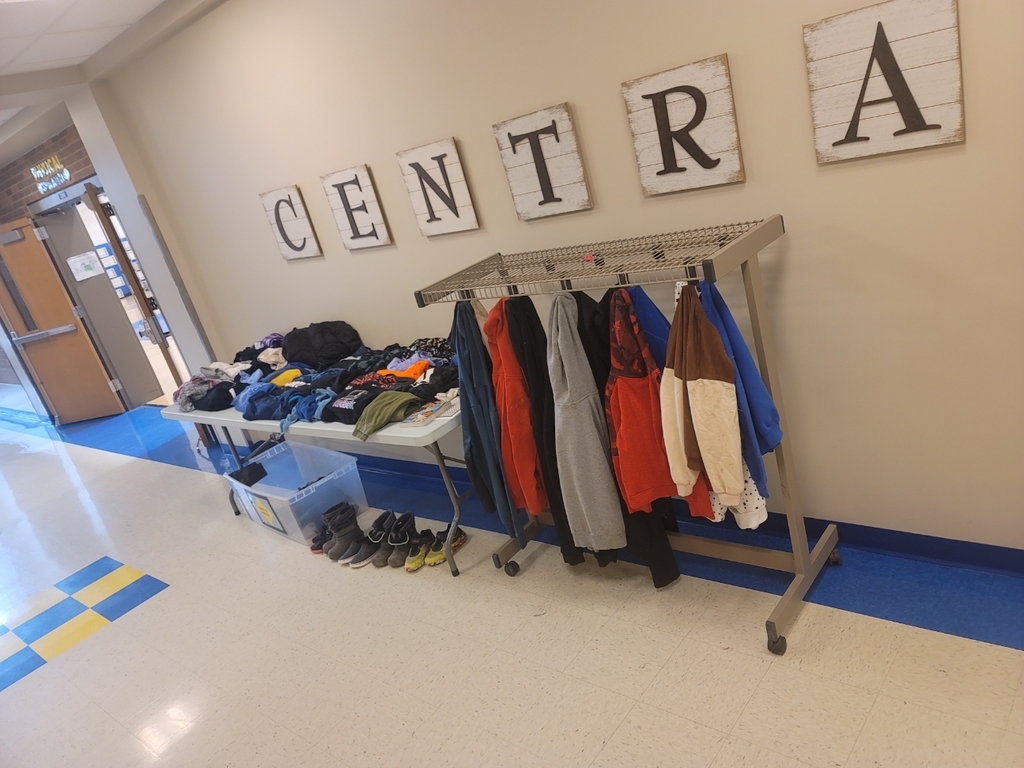 The Bank of Tioga roller skating event tonight has been postponed to Monday, May 22nd from 4:30-7pm.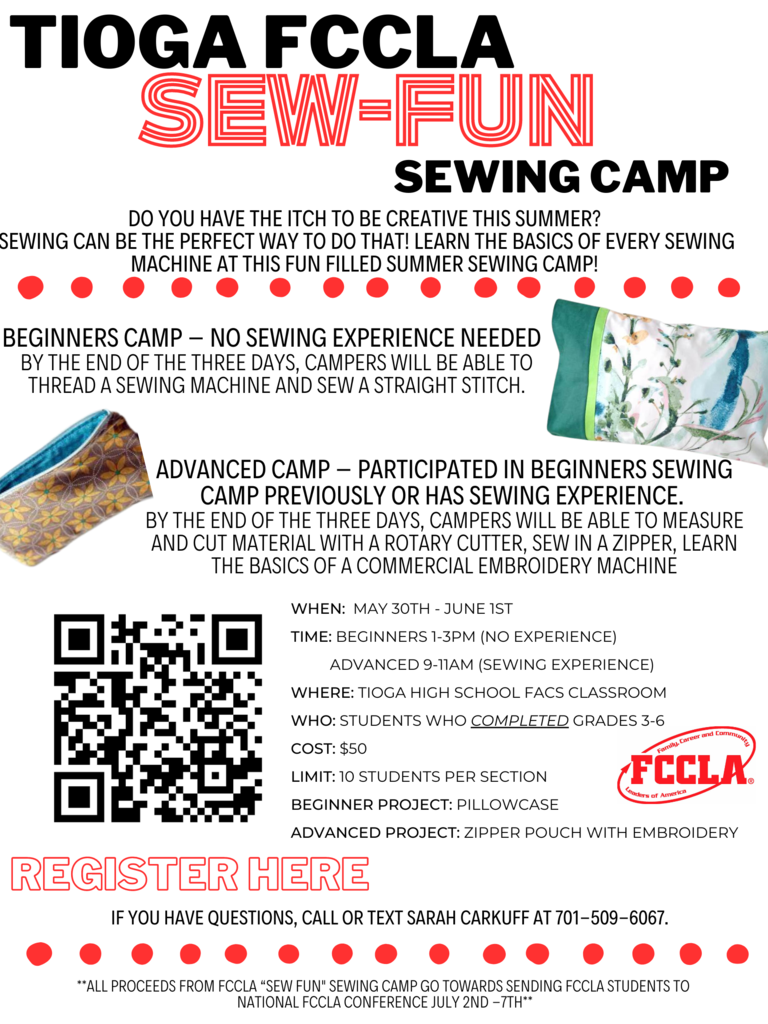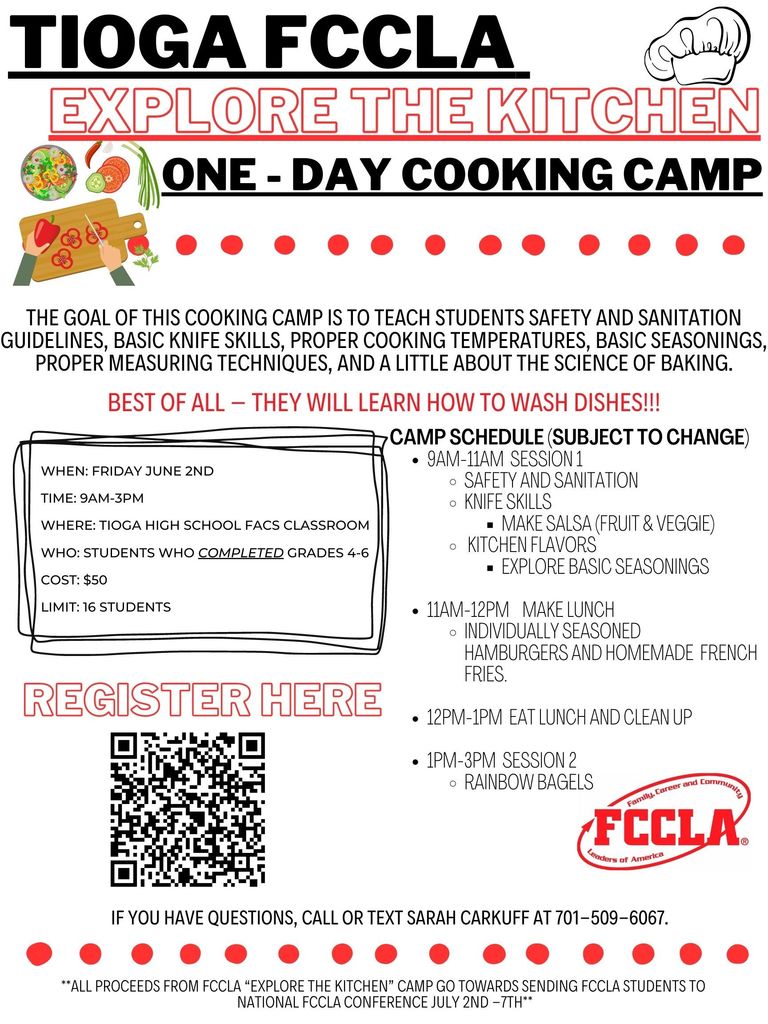 Looking for the THS Trap League shooting vests. We are excited that this year we have twelve students attending the North Dakota State Trap Tournament. As we prepare for the tournament we need your help with an important matter. There are a significant number of shooting vests from previous seasons that were never returned. Because vests were not returned we currently do not have enough vests to cover the number of shooters attending state. We kindly ask those of you that currently have a THS Trap League shooting vest to return them as soon as possible. The vests are an essential resource for our league shooters, and belong to the league. Please return them to the High School, or the Peaceful Valley Pheasants Forever Range on Monday night after 6pm. A picture is included for reference. Thank you in advance for your understanding and cooperation. THS Trap League Coaching Team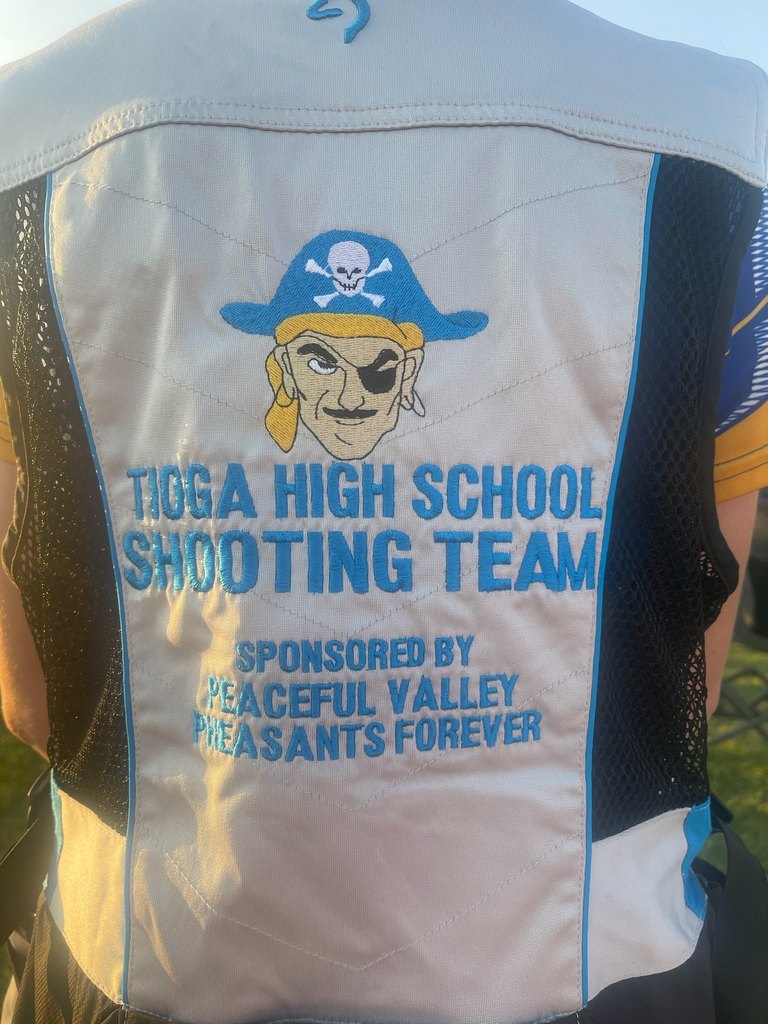 Kindergarten Celebration is today at 2pm at Central. Please come in door #1. People may park in the bus lane at Central, but need to be gone by 3pm. If you park on Main Street, you may walk through playground to come around and come in door #1. Thank You.....

Good luck Pirates in the 2023 Region 7 Baseball tournament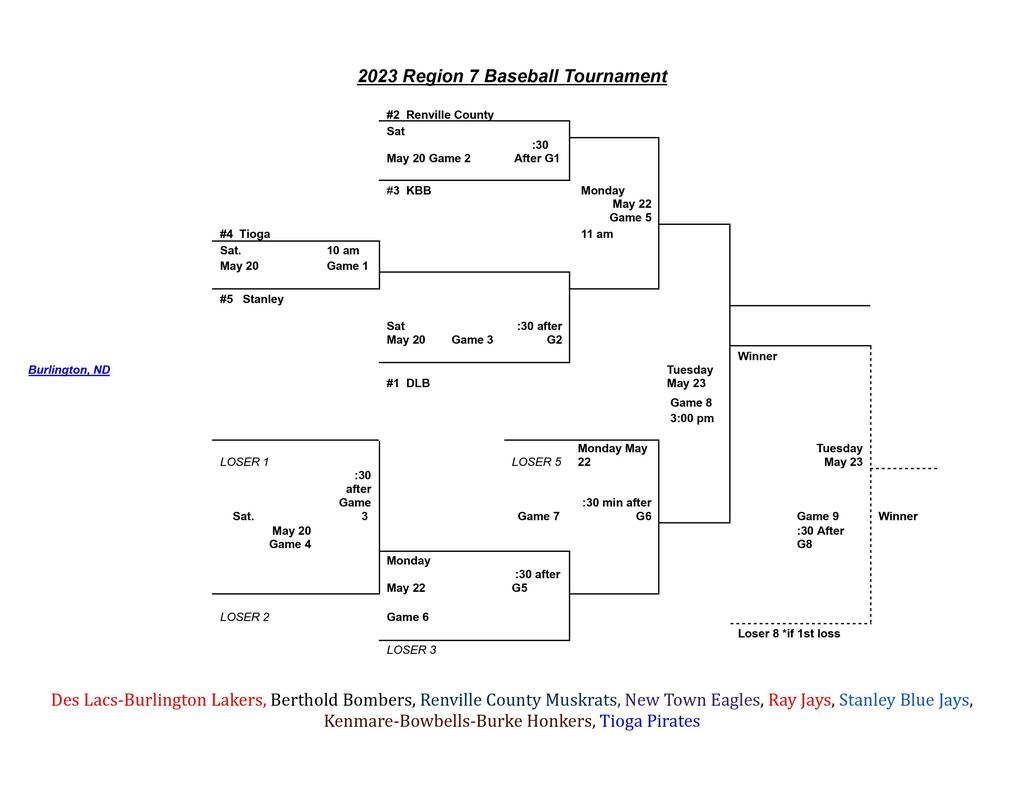 Here is the bracket for this year's Region 3 Softball tournament. Good luck Lady Pirates!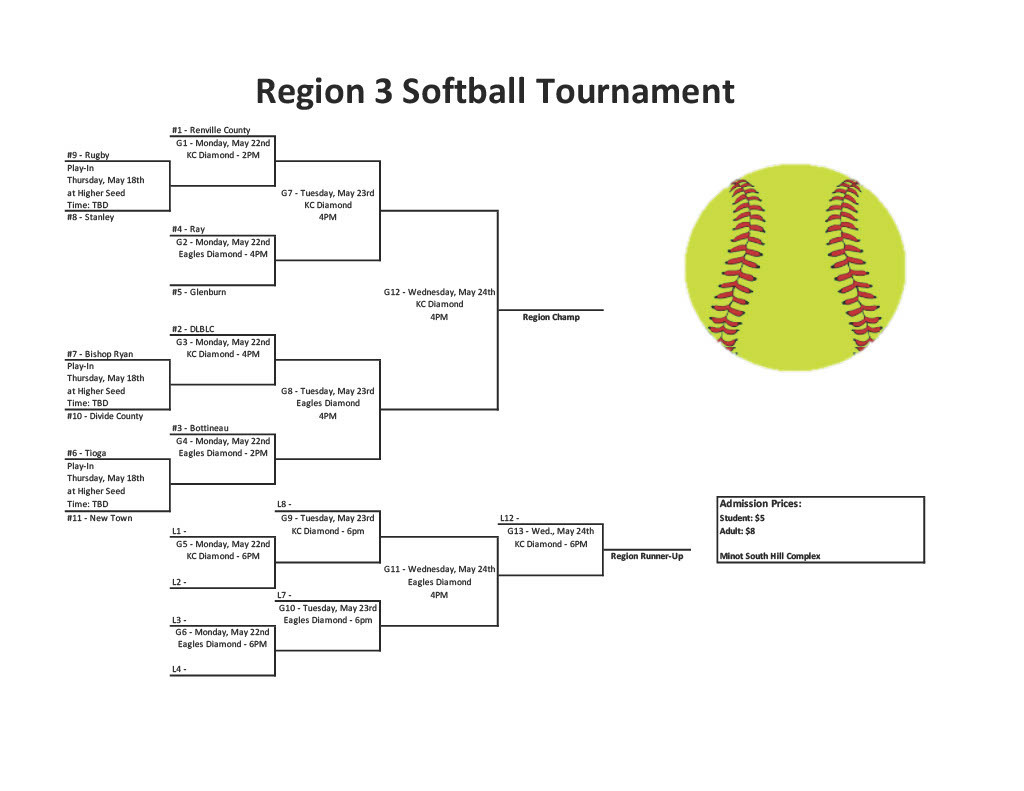 Brinley, Landrie, Teagan, and Miss Molenda are Central Elementary Library's top patrons this school year. Together as a school our students checked out over 16,000 books this school year.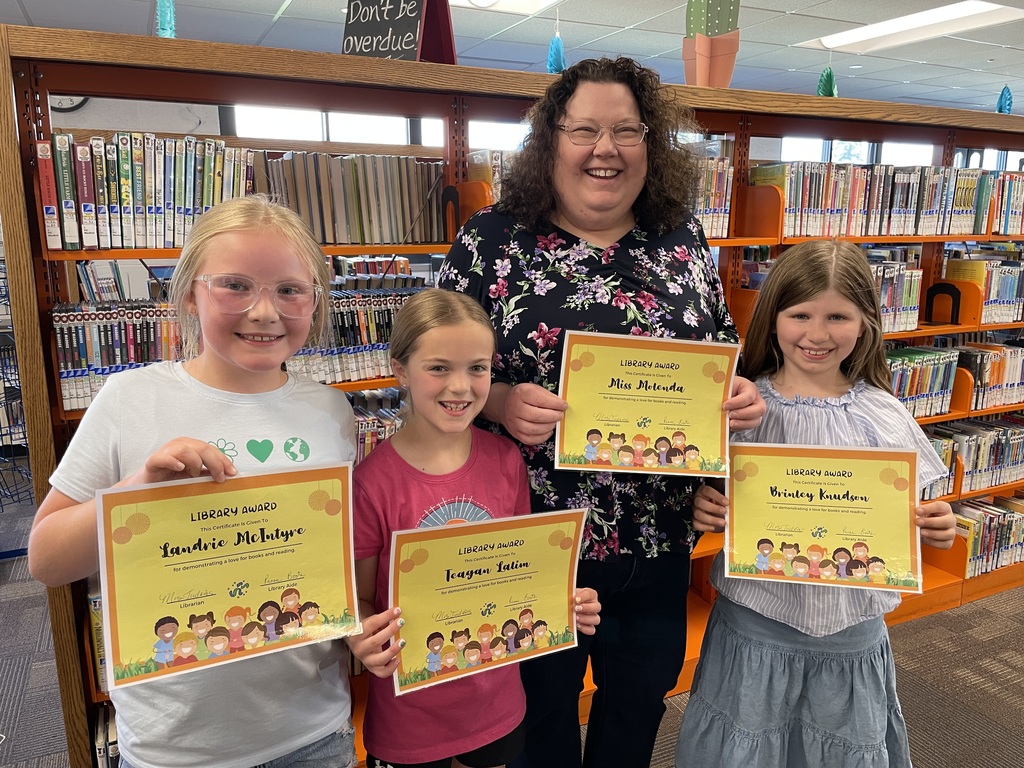 Pirates defeat the Jays 7-4 to advance in the Region tournament. The Pirates's next opponent and game time is still TBD.

Congrats to the following 6th graders at Central on the following Presidential awards. 2023 Presidential Award for Academic Achievement (Is based on their grades for 4th-6th grade). Zachary Fladeland, Kannon Schaffer, Jacobi Holmen, Kadence Kallberg , Meadow Meyer, Janai Roldan, Kingston Rose, Peyton Tinnes, Isabella Weathersby 2023 Presidential Award for Academic Excellence (Is based of their grades for 4th-6th grade AND the NDSA test in which they had to be proficient in Math and/or ELA. Ashlyn Foss, Cooper Hayes, Jenna Holmen, Clay Placek, Violet Sagaser, Isabella Schultz, Gracelyn Davidson, Harper Ferguson, Hans Halvorson, Bryson Lalim, Kirsten Saari, Logan Schoen, Waylon Seelye, Piper Wonser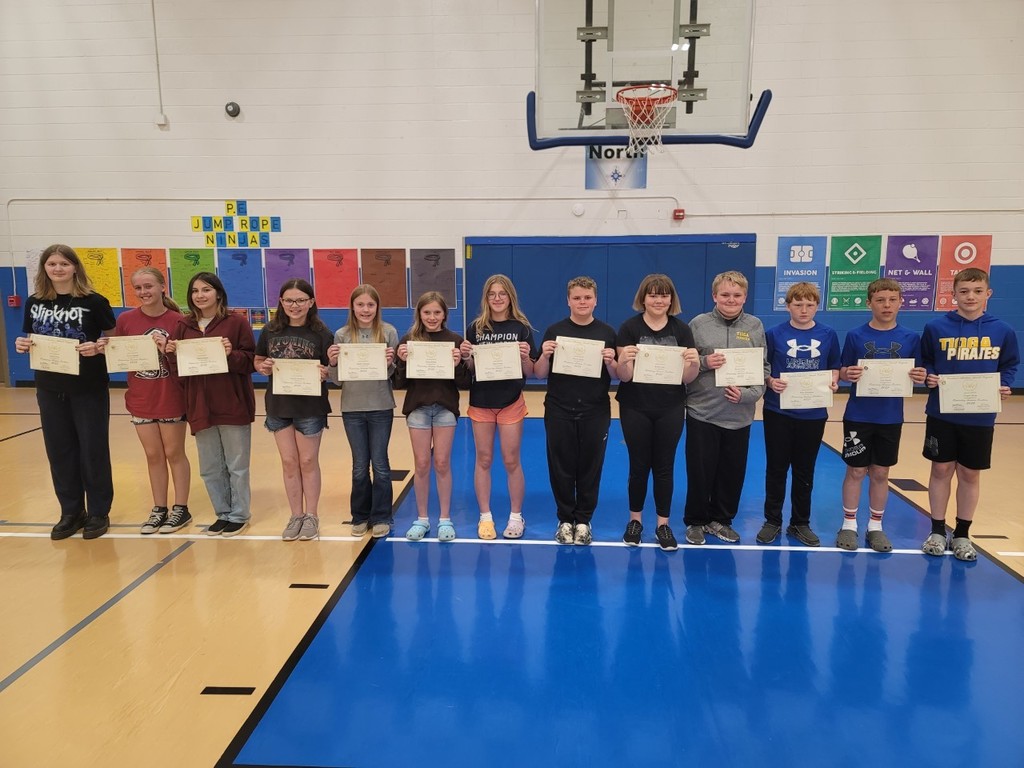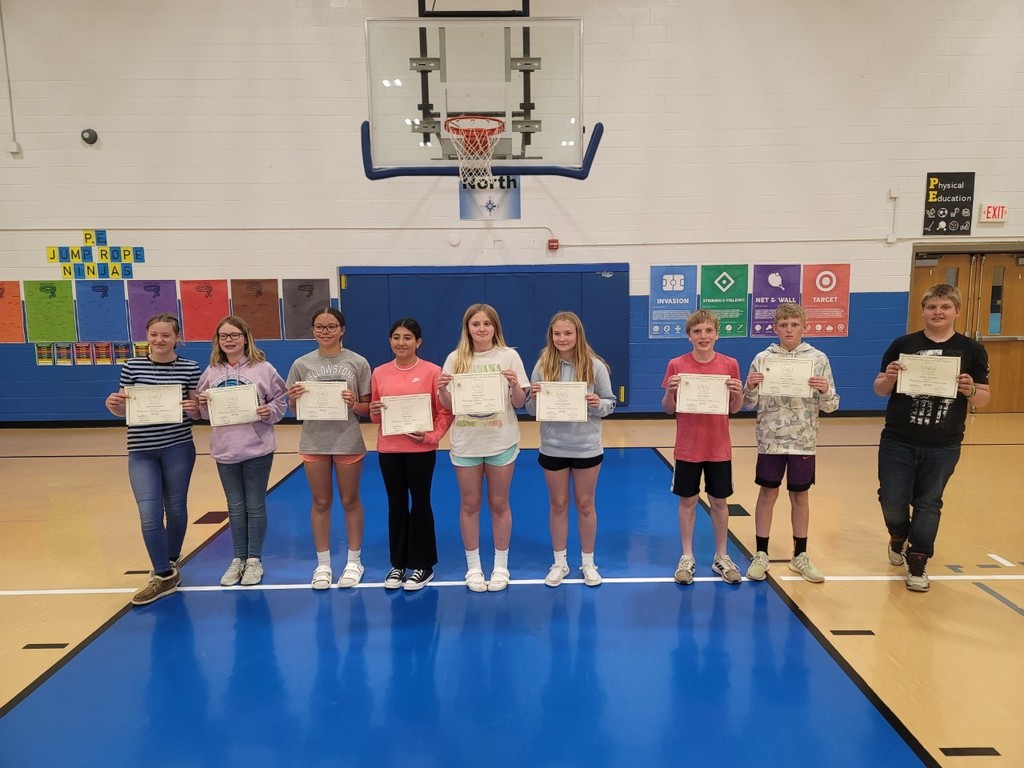 Williams County Farmers Union Wellness Day. See attached flyer for more info.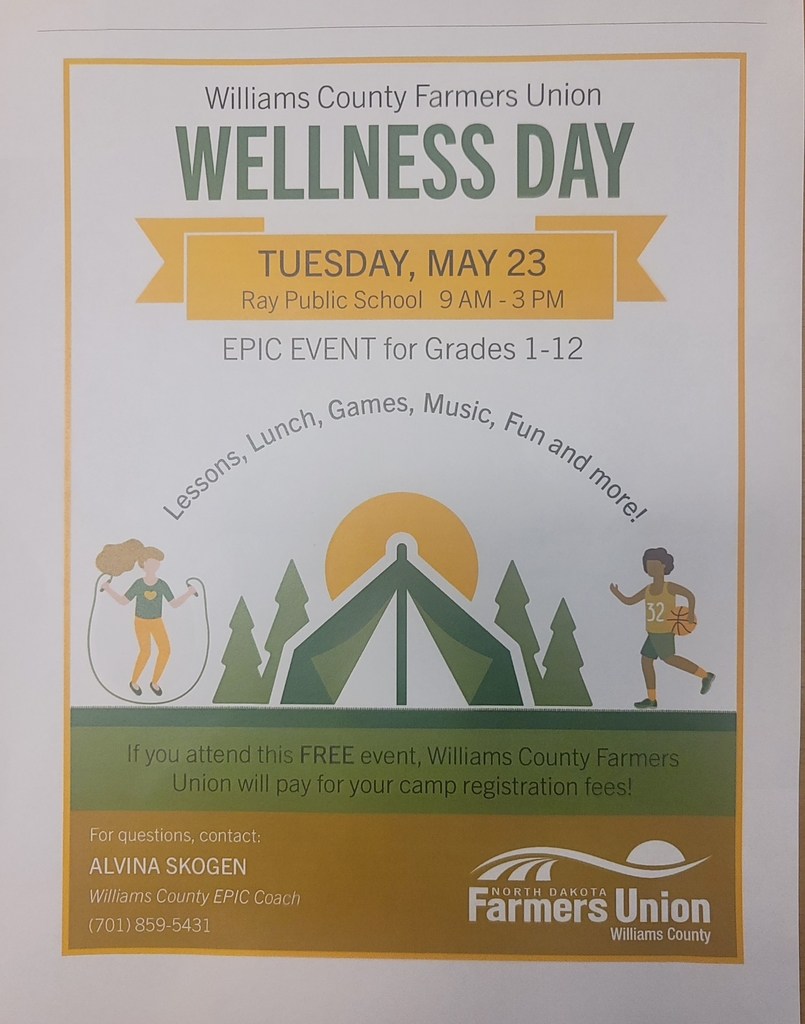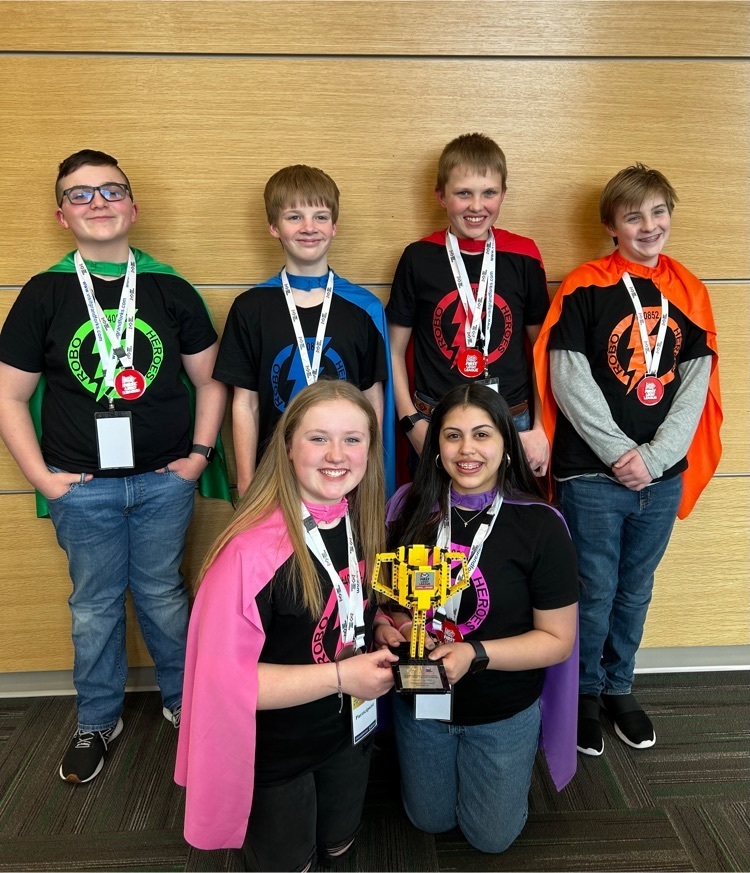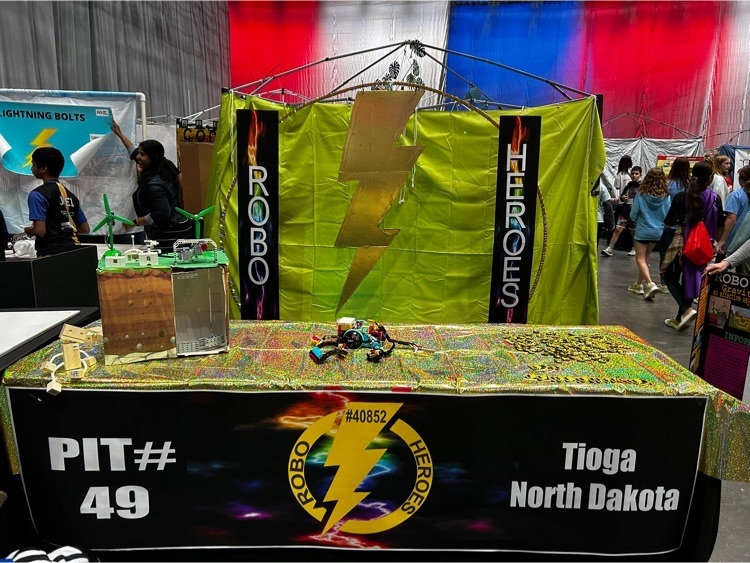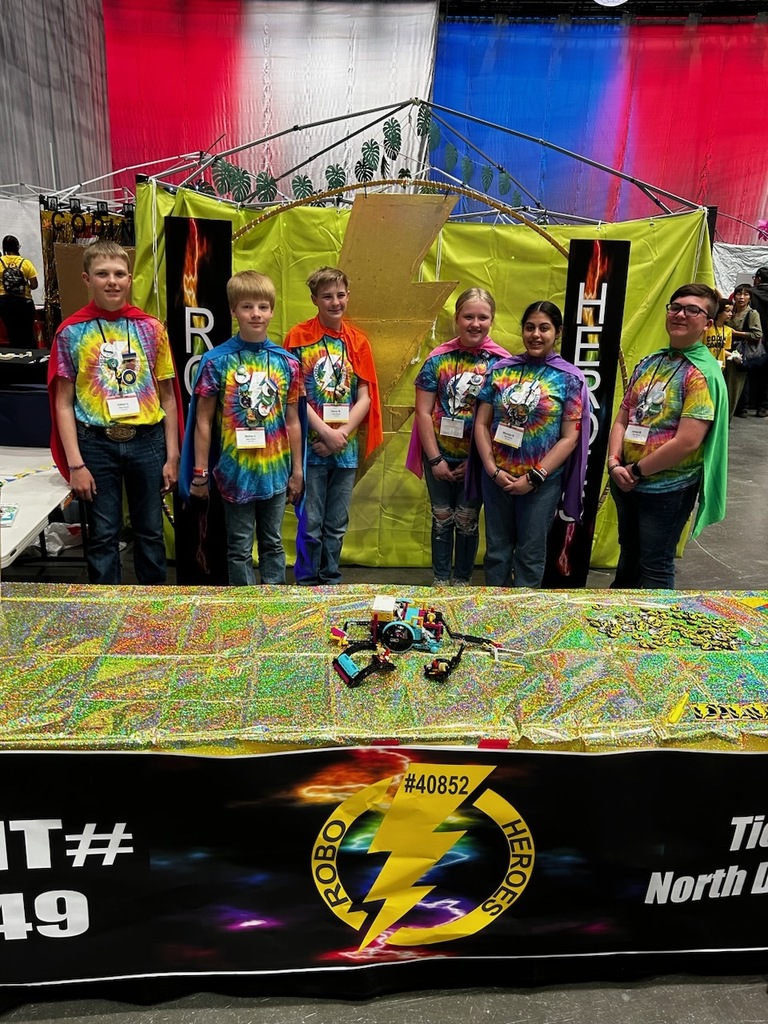 Freshmen FACS students completed their Cake Decorating unit. Very impressive cakes this year!