Miss Gunderson's 4th Grade has been learning about the branches of government at federal, state and local levels. We had David Rust join us to fill us in on what he does as a senator and representing district 2.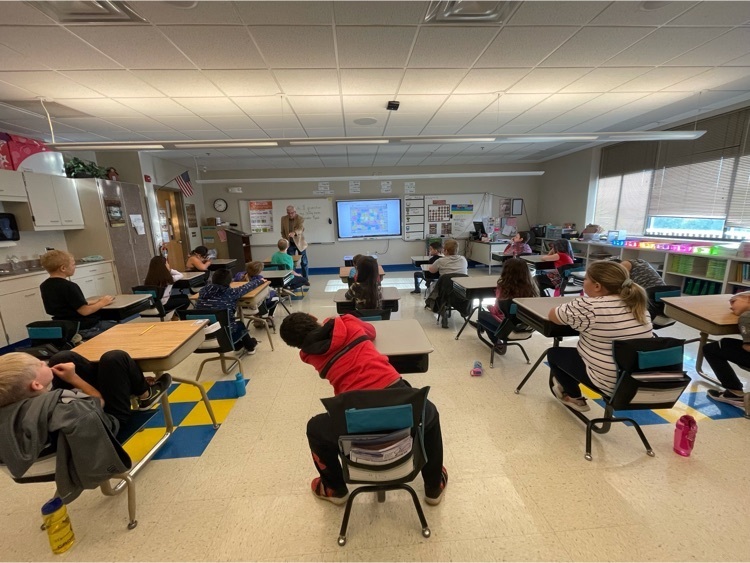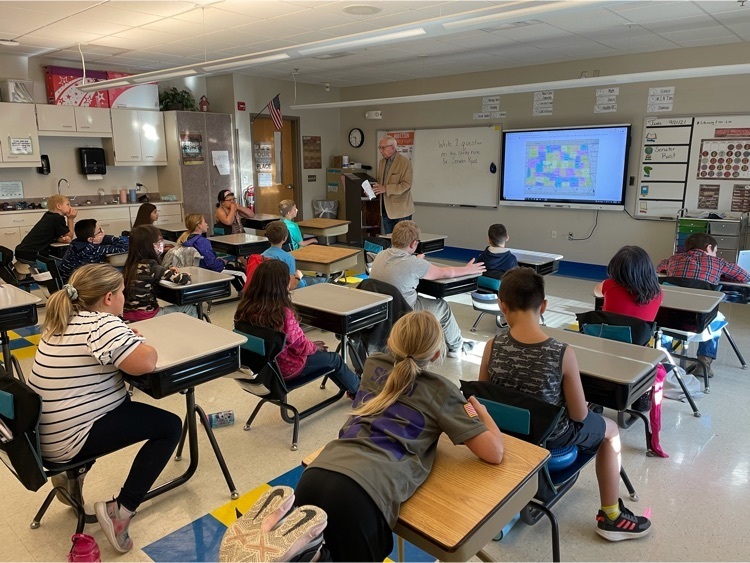 The community is invited to the 3rd Annual Powderpuff Flag Football game this Sunday at 1:00. A sneak peak of the players and coaches will be posted in the upcoming days. You don't want to miss this entertaining event!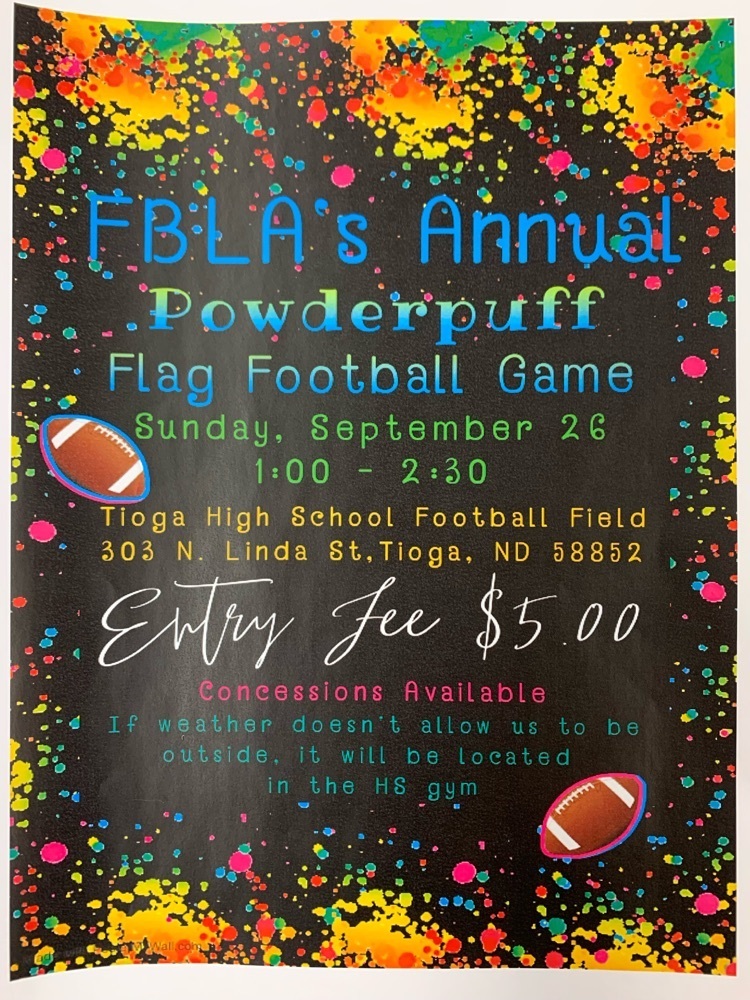 The two Junior High Volleyball games tomorrow will be at 4:00 and 5:00 at Memorial Hall in Kenmare.

Lady Pirates Win 3-0 Against Alexander! PIRATE PRIDE!

Tioga High School picture day will be Thursday, October 28th, 2021.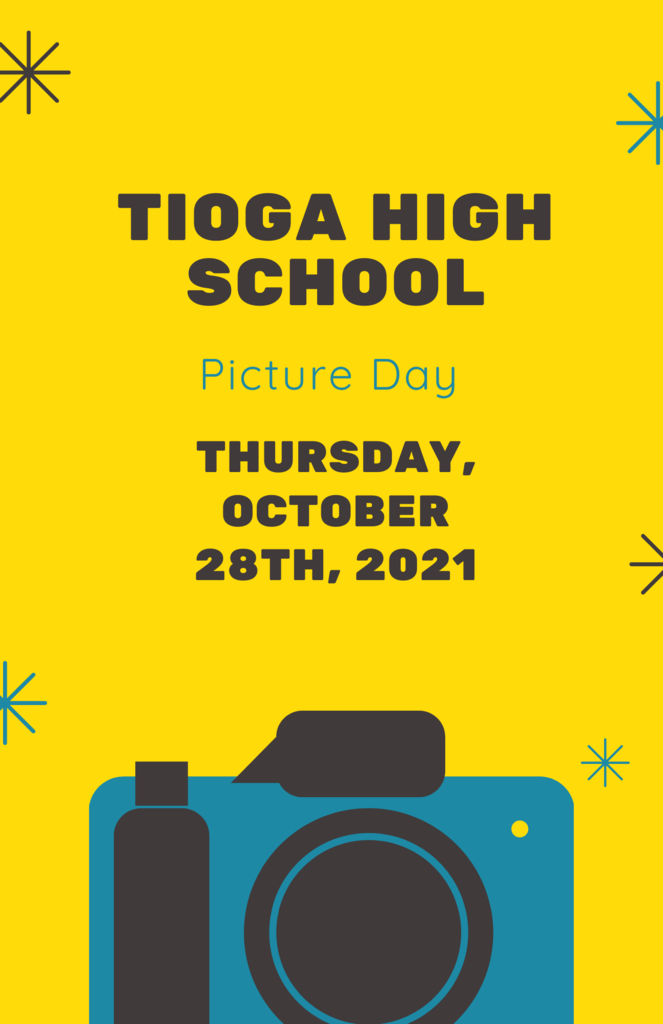 Pirates lost tonight 6-22 against LC in Berthold tonight. #piratepride #tuesdaynightlights

2021 Homecoming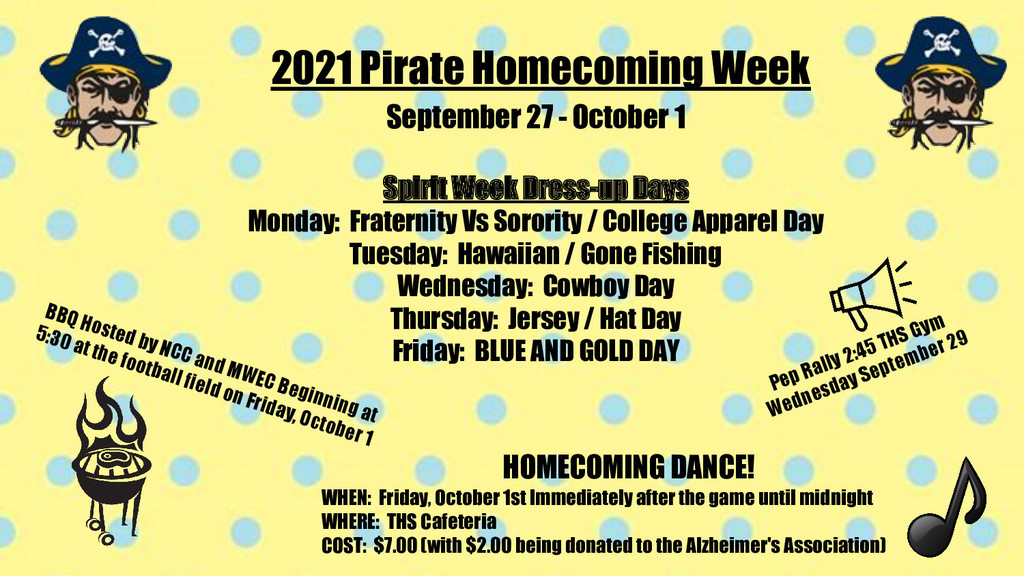 Just a reminder that picture day is tomorrow at central! Retakes are scheduled for 11-3-21 so if your student is absent they will take pictures then!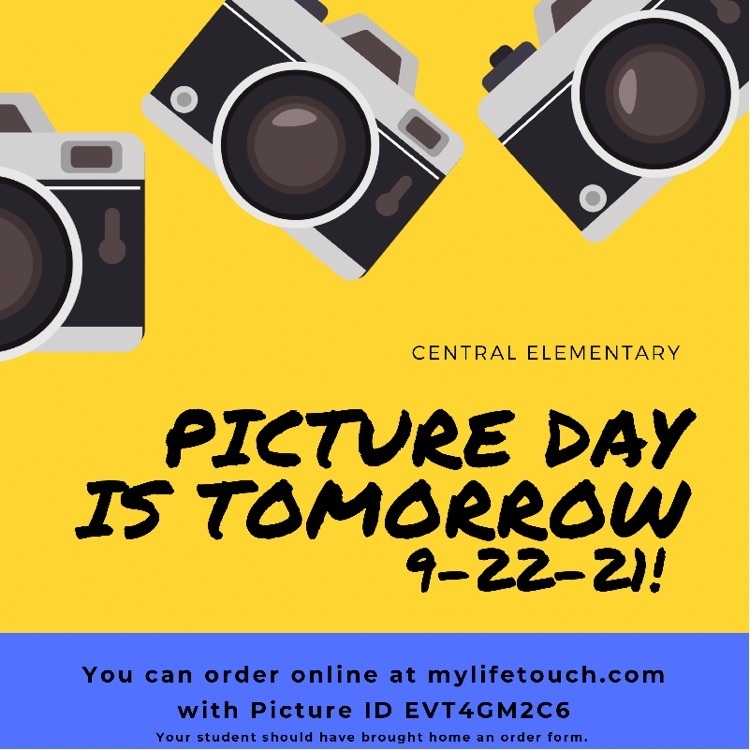 Tuesday, September 21st football game in Berthold. They are having a tailgate party in conjunction with the game. A local BBQ place is making pulled pork and smoked brisket, mac an cheese, beans, cole slaw etc. Tioga Parents/Fans that may be attending, they can eat and get an admission pass for one price.

The JH football game vs Ray/Powers Lake today in Tioga will now start at 5:00 pm.

IMPORTANT NOTICE: JH and HS Parents, please read the following letter. Letters were sent via USPS, but it has been brought to our attention that many have yet to be received . Copies are available at the HS office. Paperwork must be received before noon Tuesday the 21st.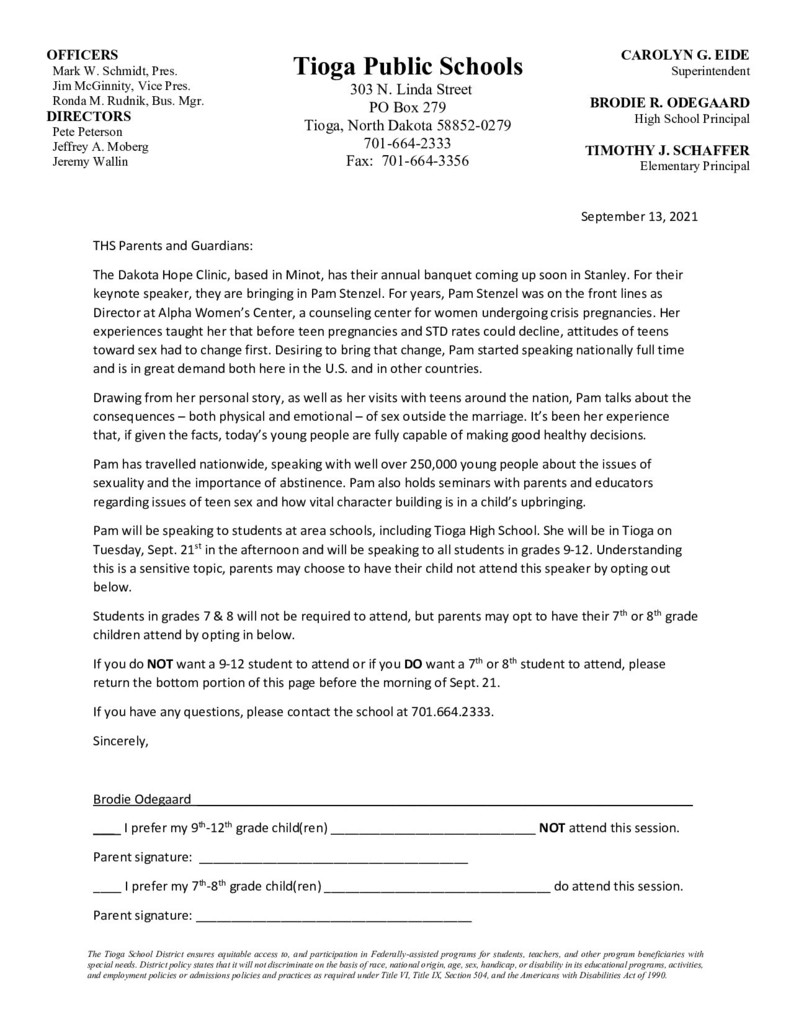 Pirates lost 6-44 to Ray-PL tonight. #fridaynightlights # piratepride

Congratulations to Emma Taylor for qualifying for the State Tournament to be held in Carrington, September 27th and 28. The Pirates finished in 4th place at the Region Tournament in New Town. Hats off to the Pirates for an excellent season!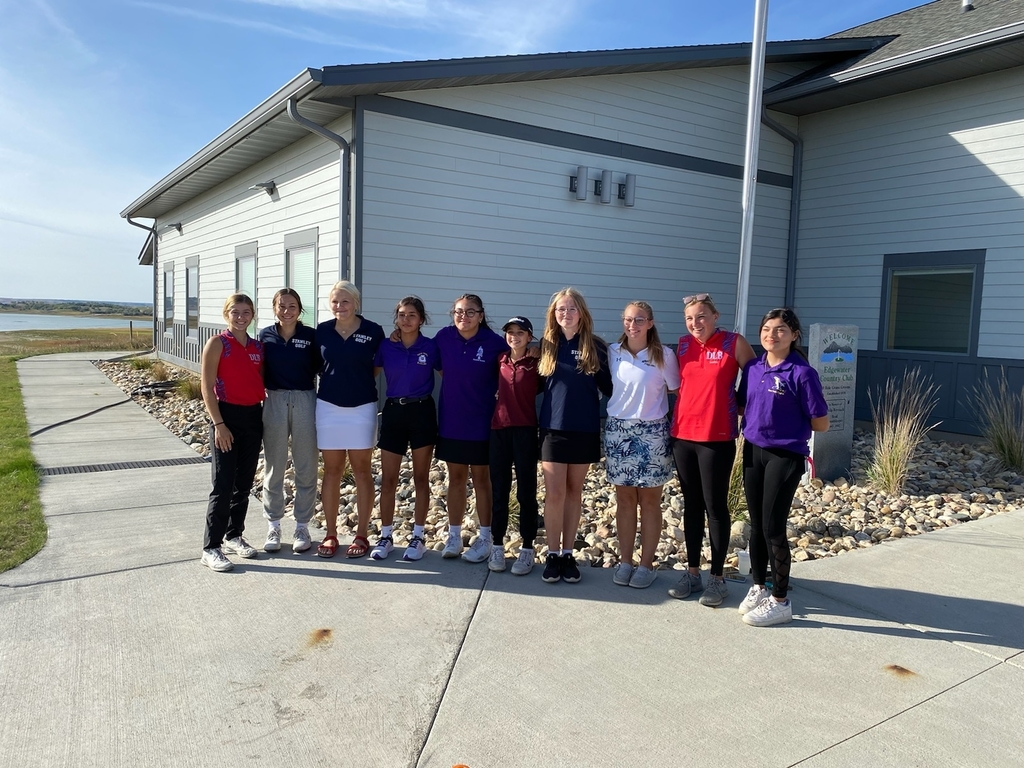 Lady Pirates WIN 3-0!!! Go Pirates!!!
OLD YEARBOOKS 2002-2017 At tonight's Volleyball game against Burke County there will be a free will basket at a table with old yearbooks that need a home. We will also have the 2020-2021 yearbook for sale for $45. GO PIRATES!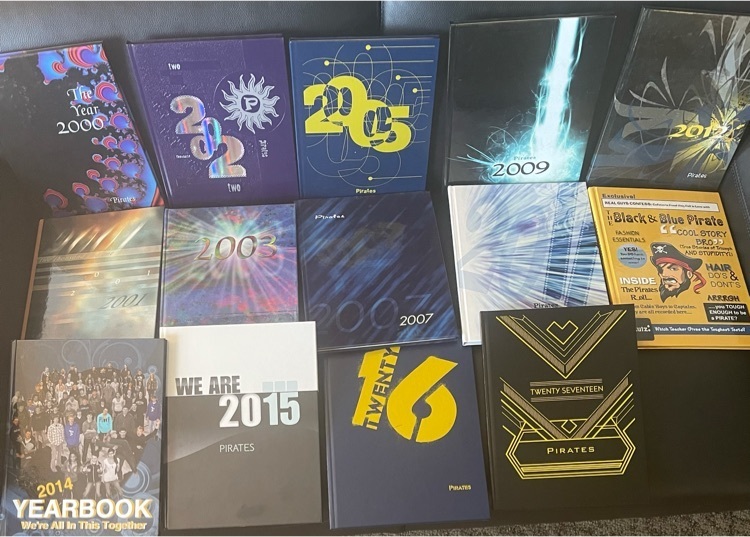 At the September 14, 2021 School Board meeting, the COVID protocol was discussed. The board approved the following guidelines for COVID quarantine and isolation. This is a change from an earlier protocol and is effective September 15, 2021: Testing positive for COVID: Isolate (stay home) for 10 days. Household contacts: If a household member has COVID, that student/staff would need to stay at home for the length of that household member's isolation of 10 days. After that time, and as long as there are no symptoms, the student/staff may return. If the student/staff develops symptoms, they will need to return home. Final approval to return is dependent on administration discretion. Close contacts in school: Watch for symptoms and maintain appropriate social distancing. If symptoms develop, stay home for 10 days. If a COVID test would come back negative for close contacts in school, the student/staff member could return to school. If conditions warrant more school involvement, we will readdress it at that time. The data is showing that our protocol will change frequently, and most likely, will become more restrictive. The Board and administration are remaining vigilant in what is happening in our area. If your children are not feeling well, especially if they display COVID symptoms, keep them home. Be aware that our town and county are seeing increasing numbers of COVID. Please be mindful of this and take care of yourself and others.

Pirates lost 32-72 to DC tonight. Keep working. #fridaynightlights #piratepride
Farm Festival 2nd grade pics 2021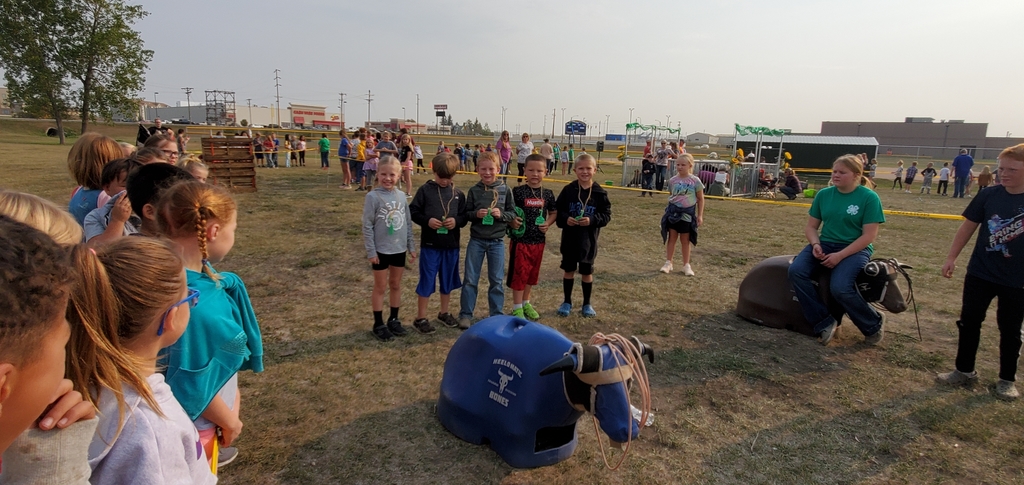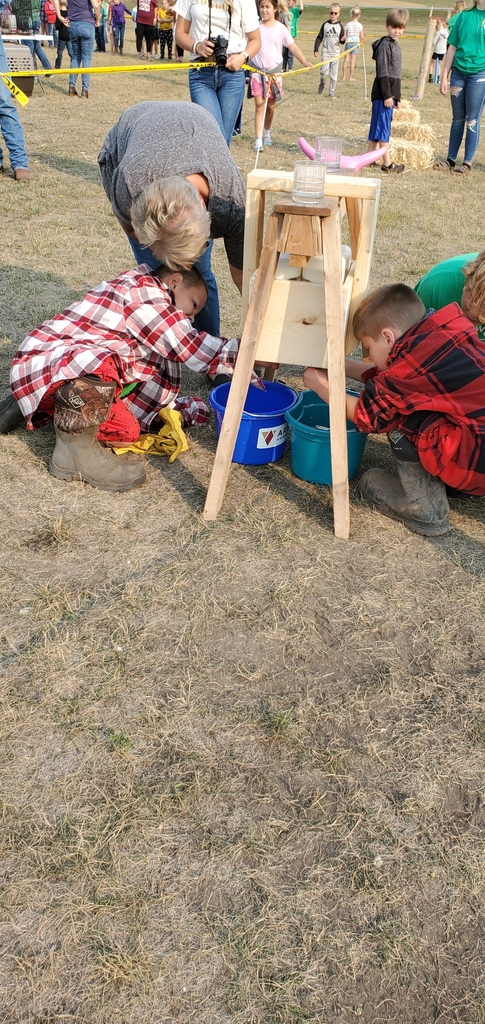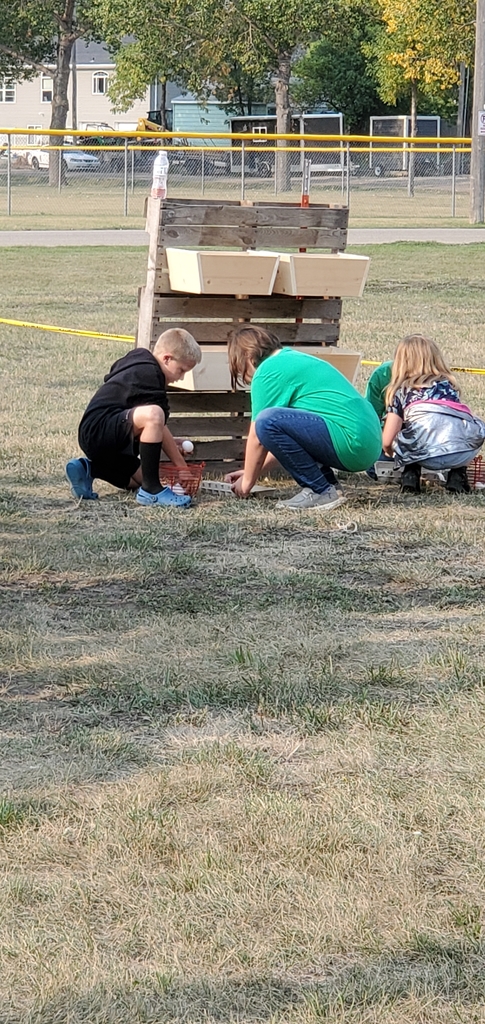 The volleyball games originally scheduled for Tuesday, September 14th have been changed to Monday, September 13th. Lady Pirates take on the Divide County Maroons in Crosby. JH 3pm, JH 4pm, C. 5 pm, JV. 6pm, & Varsity 7pm