1st hour art students in Art II & III happily agreed to paint Homestead Treasures' window for the Holidays. Development & execution was all them! Swing by Homestead Treasures for a closer look! Happy Thanksgiving!!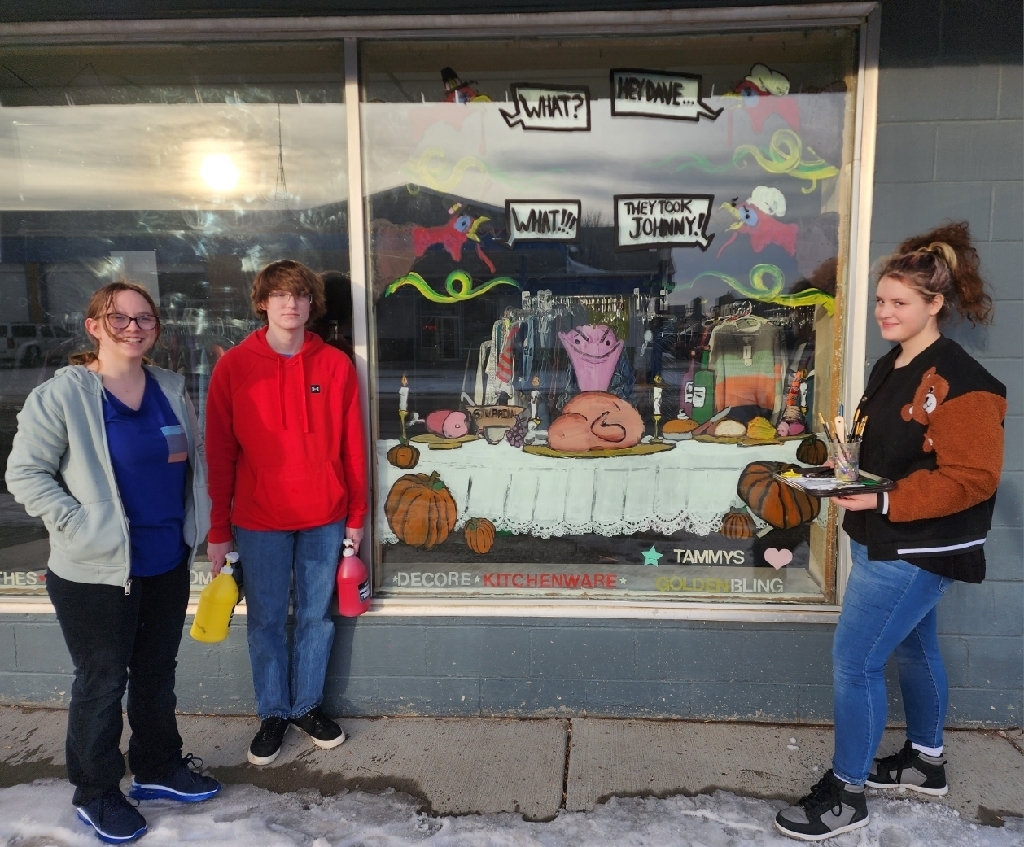 Today students at Central completed their yearly Thanksgiving Tree in Physical Education (PE) class. Students had the opportunity to add their own leaves with things that they are thankful for this year. For more updates and all things PE check out our website at
https://sites.google.com/piratek12.org/tioga-k-6-pe/home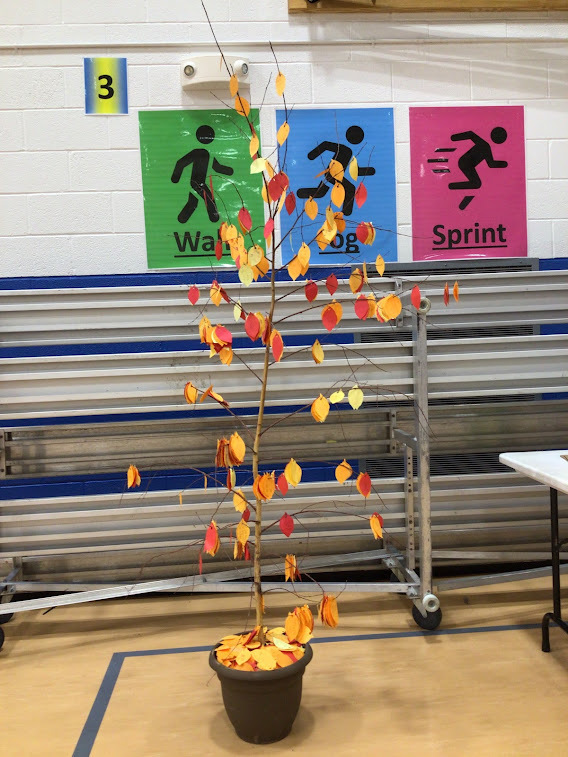 FBLA members are participating in the Magical Main St. Christmas festivities for their Partnership with Business project. Check out the posters for more details.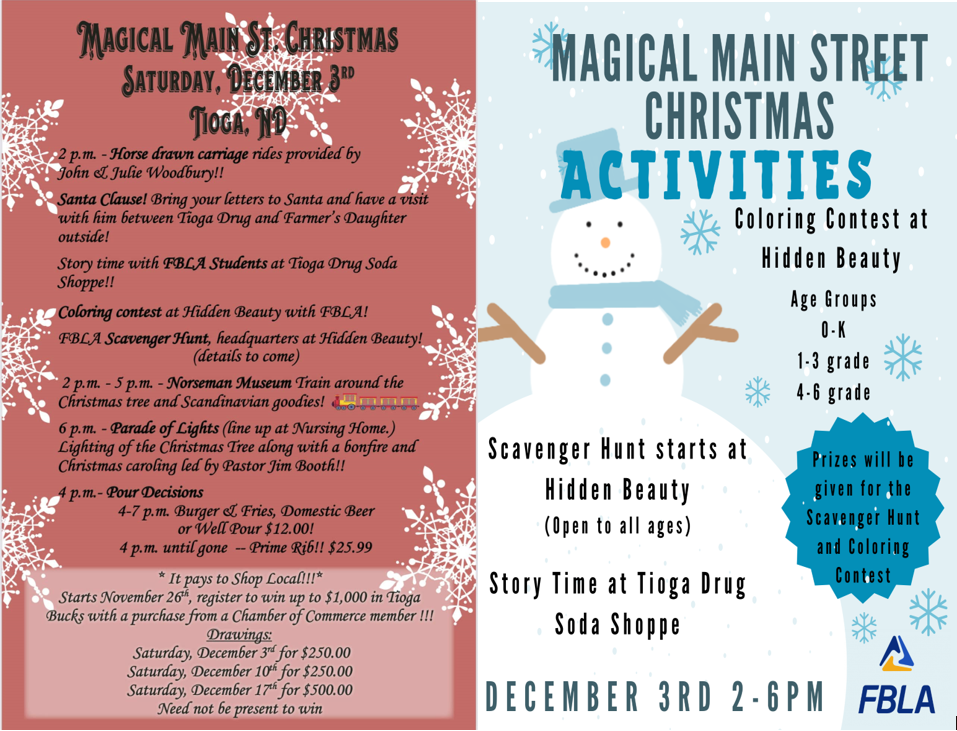 The south of Tioga bus route will be running tomorrow. Melissa T. will be driving. Thankful for her and ALL bus drivers! Happy Thanksgiving!

Reminder of the Boys Basketball 9-12 player meal/parents meeting tonight. Meal at 5:45 with a parents meeting to follow at 6:30. Any questions contact Coach Alberts.

Reminder of the Music Boosters meeting tonight at 7pm at THS.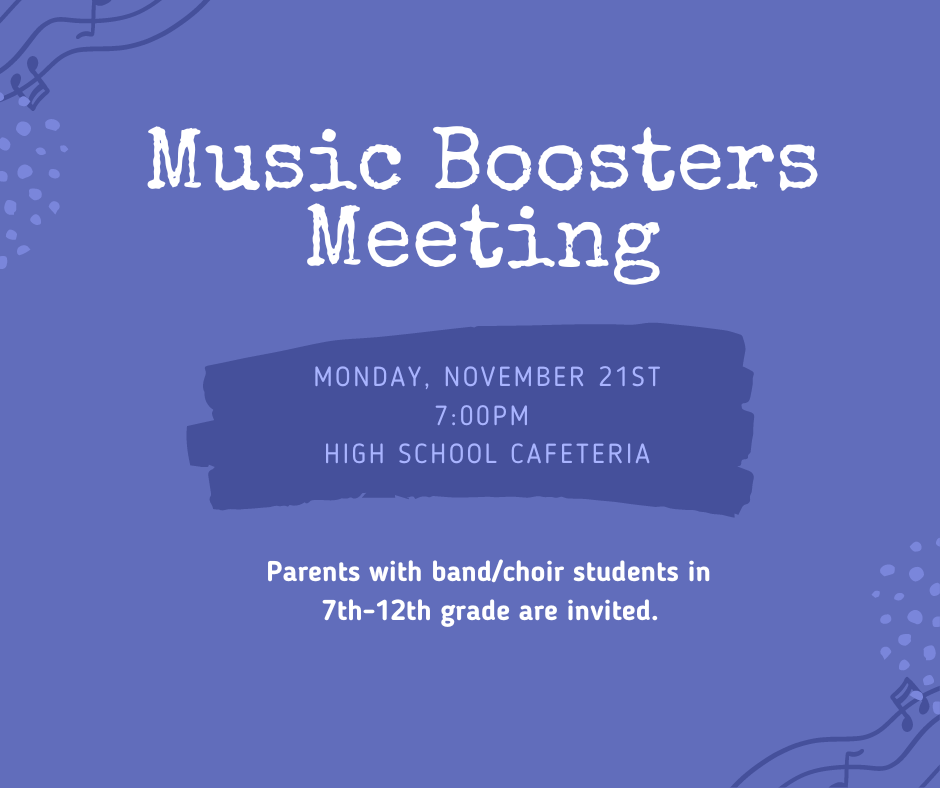 Transportation Alert: For clarification, the bus route for south of Tioga that did not run this morning, will also not be running after school today. Please notify either school (Central - 7016643441 or THS - 7016642333) if arrangements for pickups need to be made.
Four Junior and Senior boys traveled to Wahpeton to learn about the Case IH diesel program at NDSCS.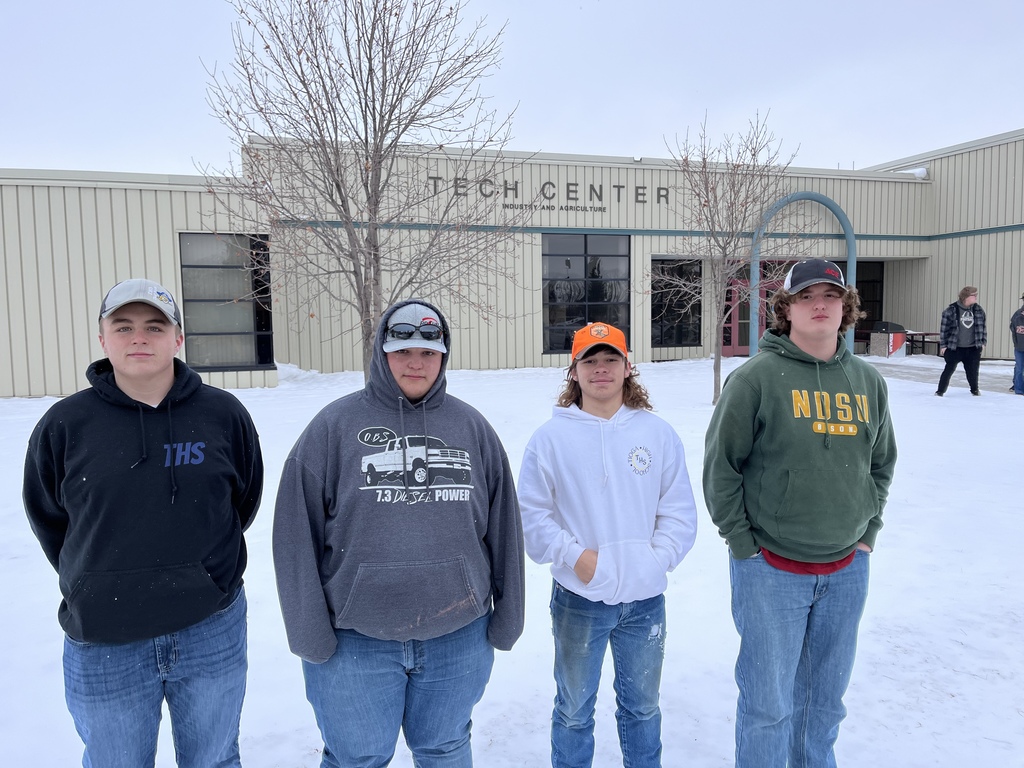 Message from FaT C about Art To Remember: Don't Miss Out! Now is the time to place your order for custom keepsake products featuring your child's artwork. These items make great gifts for parents, grandparents, aunts, uncles and any other important person in your child's life. The deadline to order is November 23rd for free shipping to the school before Christmas. Go to ArtToRemember.com/school/RRH93W to place your order. Thank you for supporting our school!

Parents/Guardians of Central, A couple of reminders with the weather change. First, please make sure that your son/daughter has all items for winter recess (Coat, snow pants, hat, gloves and boots). We have a lot of students not coming to school with all their gear, if you need items contact the school or the clothes closet. Second, please remember that during drop-off, you cannot park on the school side of Benson street and walk in during drop-off time of 8am-8:45am. Please drop off and drive away so we can keep traffic going. Along with that do not pass cars, drop off child in middle of street or do U-Turns doing this time, the roads are icy and stop time will be delayed if a child would happen to run in front of you. Please be cautious and be safe during drop-off times for everyone at Central. Any questions please contact Mr. Schaffer at Central. Thanks

For parents whose students ride Sara's bus: We do NOT have a driver tomorrow morning for the route. If you cannot get your child to school, call either Central (7016643441) or THS (7016642333) and we will come pick up your child, but he or she will be late for school. Thank you for helping out!

POSITIONS AVAILABLE: Two paraprofessional/Teacher aide positions are available at Central Elementary, located in Tioga, starting immediately. For more information, please call Tim Schaffer, Principal, at (701) 664-3441 or Carolyn Eide, Superintendent, at (701) 664-2333. EOE

Cash Wise is hosting their 4th Annual Angel Tree program to support children that are in need within the community. Please see the attached pictures for more details.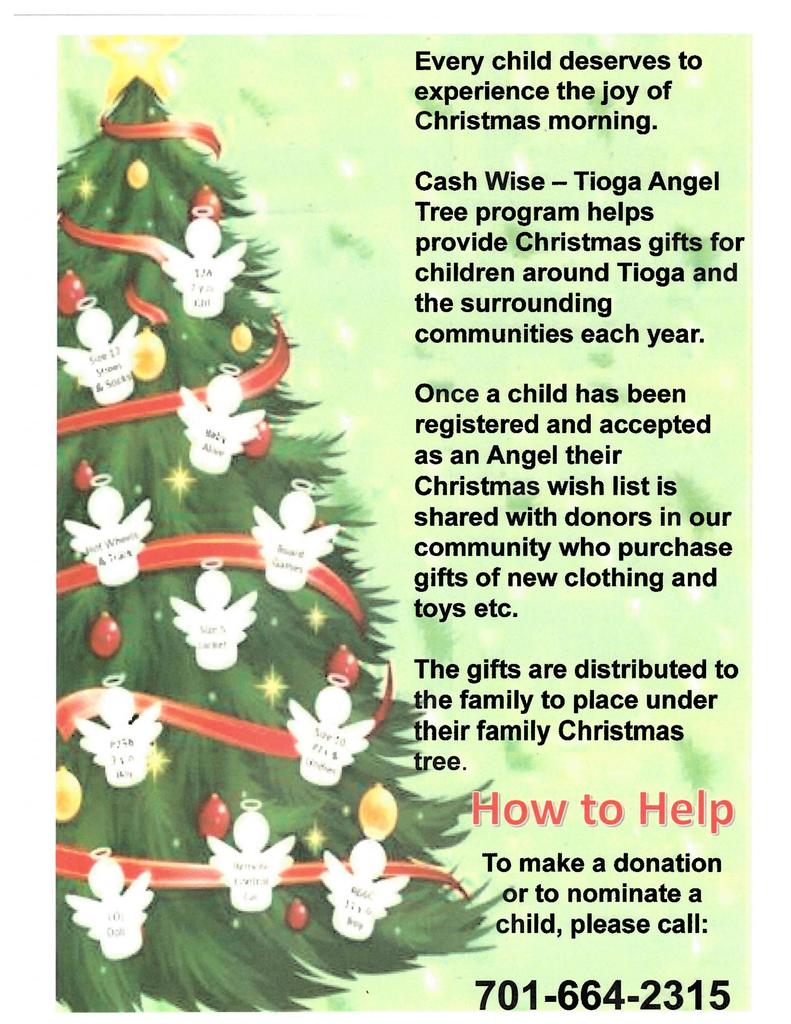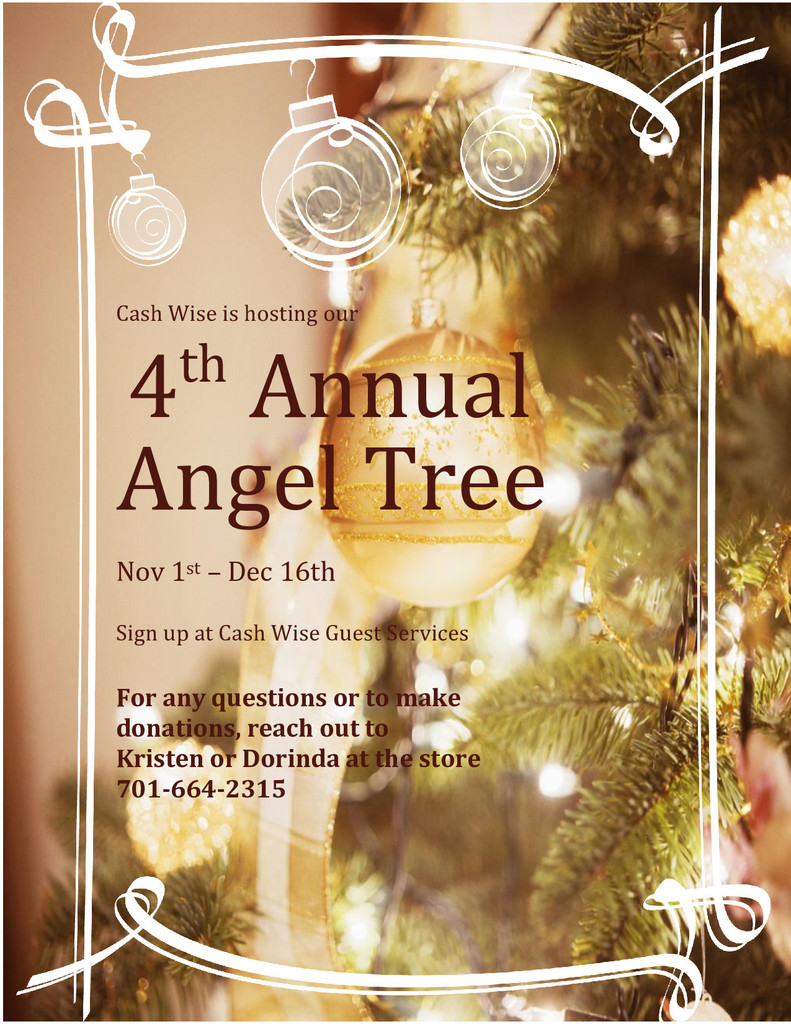 Music Boosters will be meeting Monday, November 21st at 7:00 pm at the THS cafeteria. Parents with band/choir students in 7th-12th grade are invited.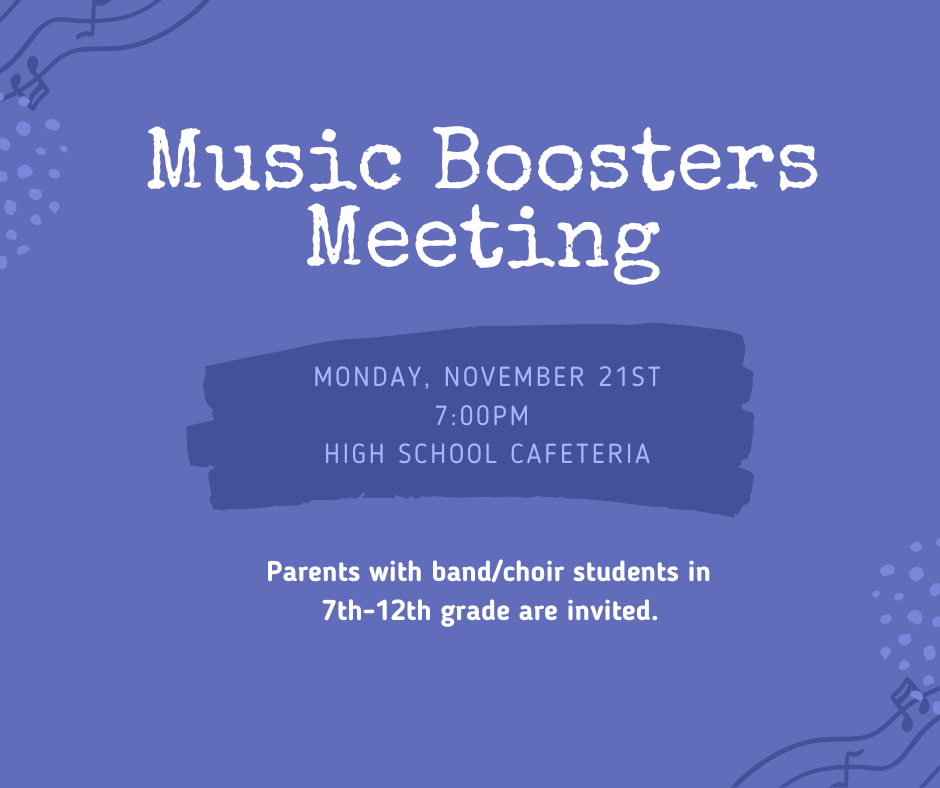 Reminder Central Elementary grades 4-6 concert is Tuesday November 15th at 6pm at Central Gym. Below is flyer that went home a month ago. Doors #1, 2, and 8 will be open. Door #2 is playground door if you park on main street and cut through playground. Doors will open at 5:30pm. Thanks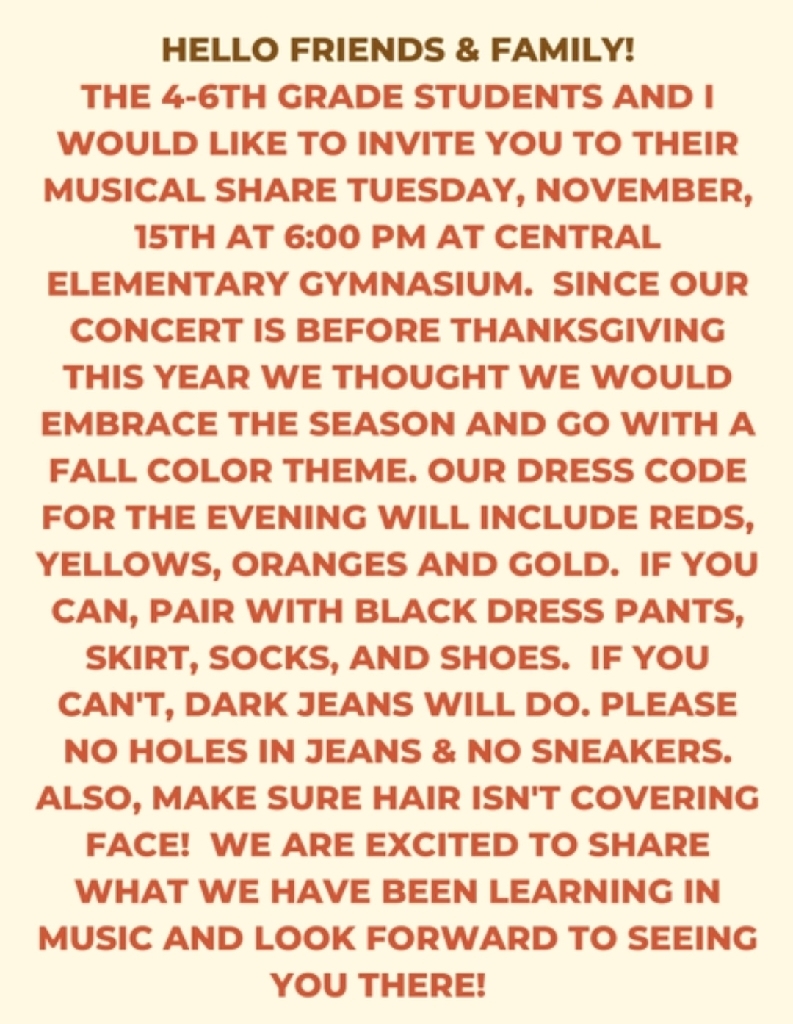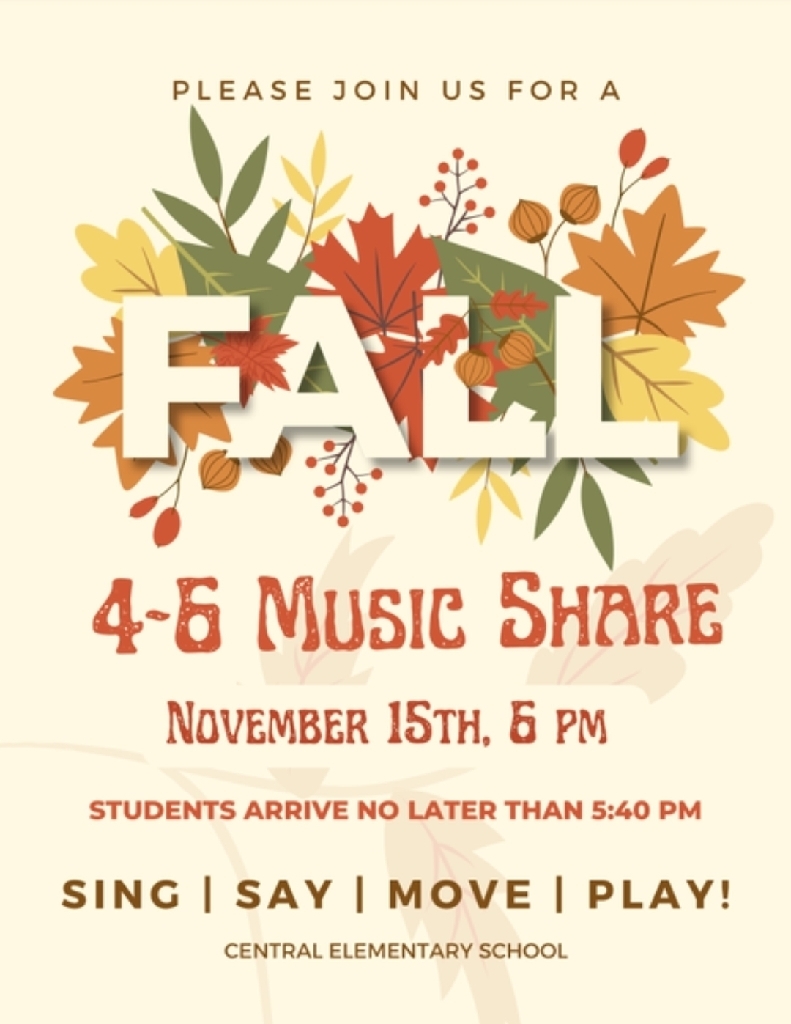 Miss Gunderson's class has been focusing on writing and using details. Yesterday 4th graders wrote out directions for Miss G to make a PBJ sandwich. Today she read the instructions and made the sandwiches using details they gave. Here is how some turned out!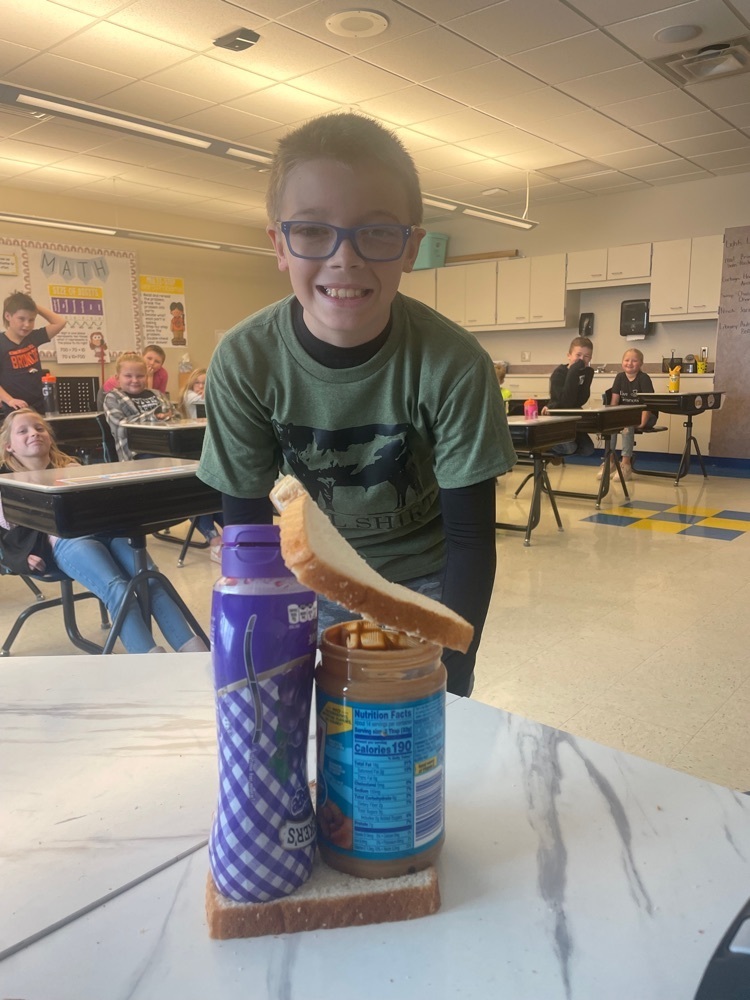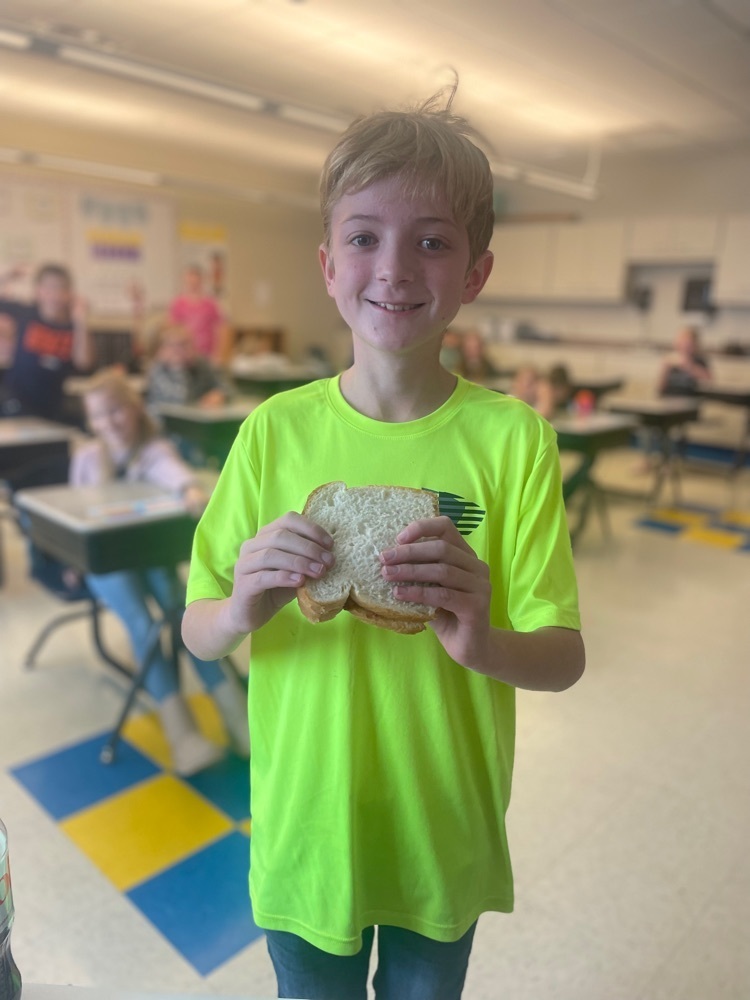 There will be a fundraiser for the Firestorm & Dakota Storm Wrestling on Saturday, November 12th at 5:00 at the Tioga Community Center. Please see the flyer for more details. Tickets are available at the High School, Central, & Farmer's Daughter.

Central Elementary grades 1-3 concert information.


FaT C meeting Wednesday, November 9th.