Introducing the Region 1 Academic Olympics Champions...The Tioga Pirates! They advance to the state competition in Bismarck on March 28th! Congratulations Pirates! Good Work!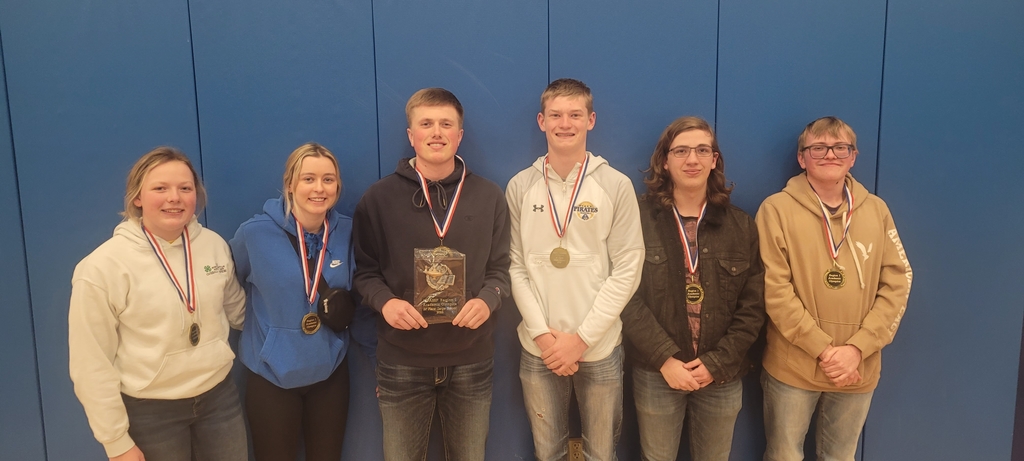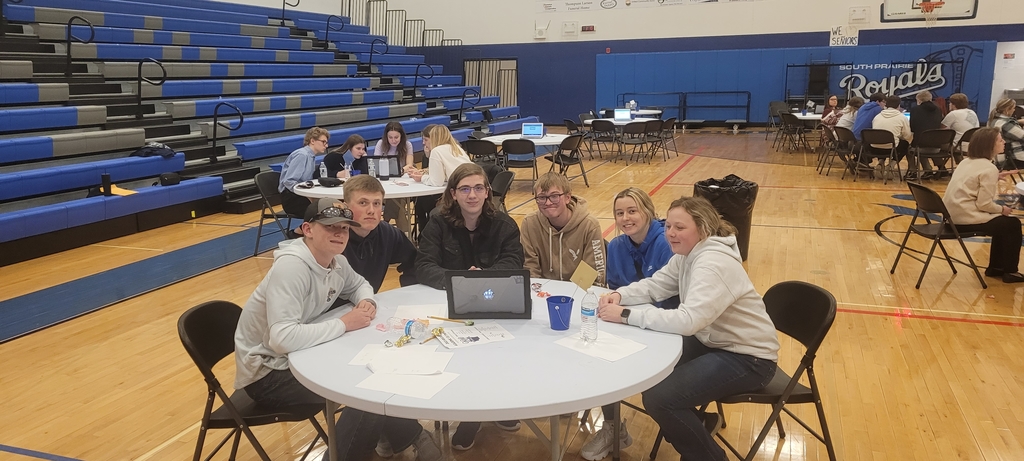 Miss Rodeo North Dakota came in and read to our elementary students today! Lindsey Miller is the author of "The Girl in Lime Green Jeans".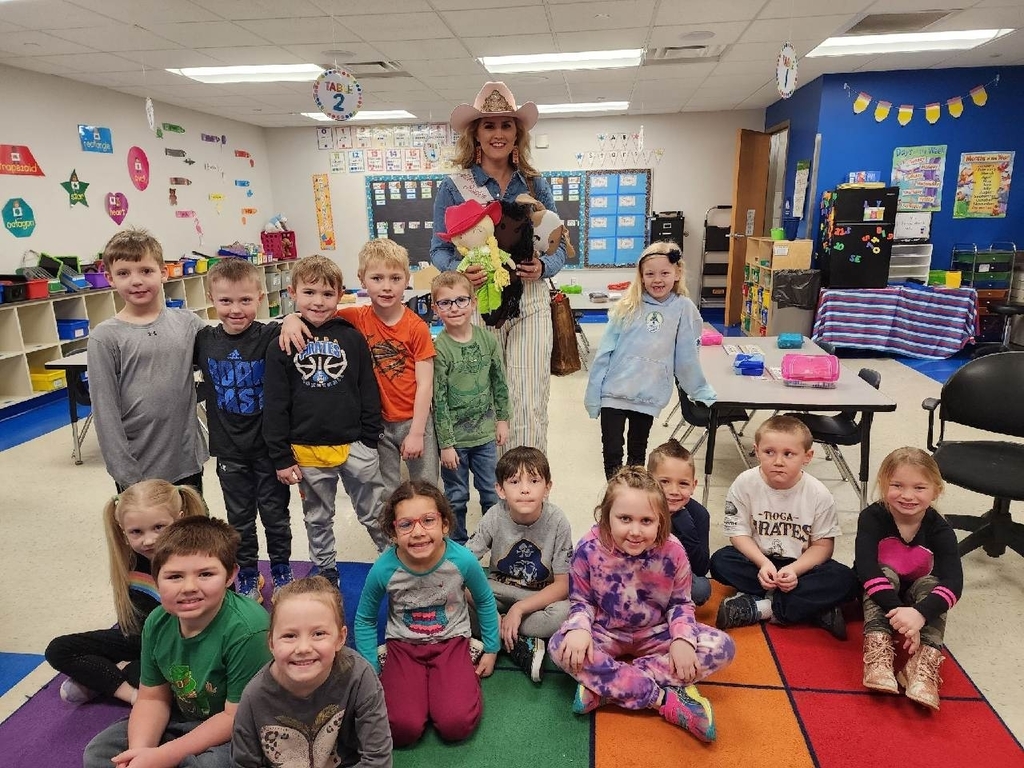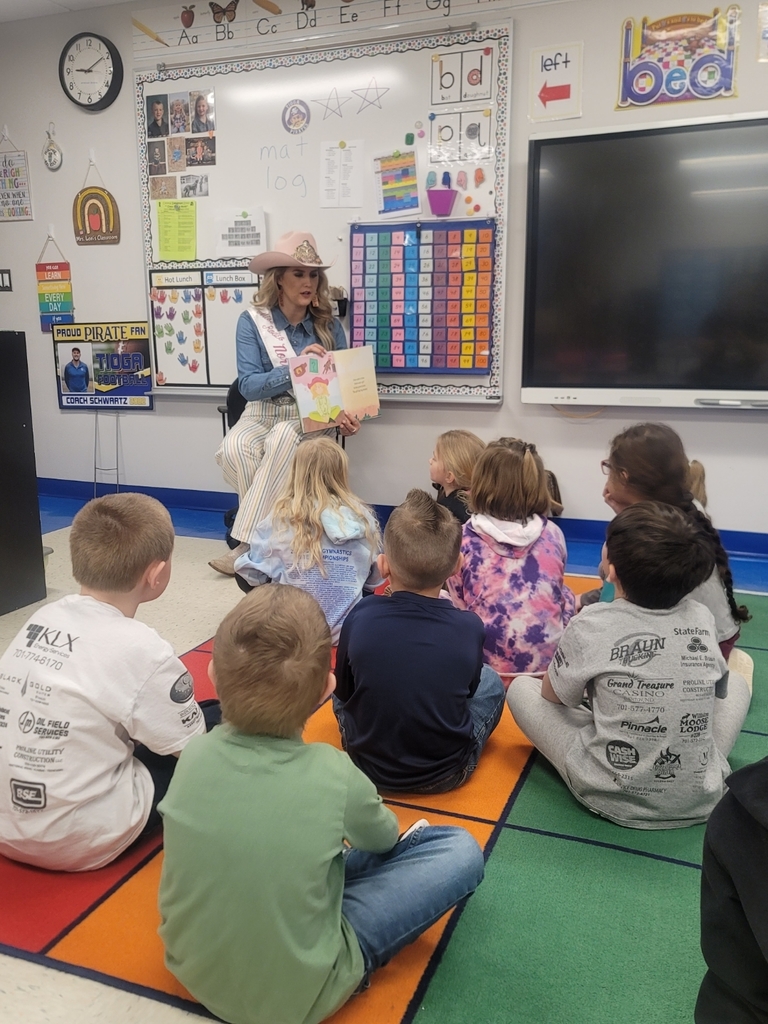 The Tioga Travelers are selling Little Caesars Pizza Kits. If you would like to order please go the link below. They will be delivered right to your door! The last day to order is March 30th. This fundraiser helps support the Travel Club, which is going to California this summer and then Rome and Athens in the summer of 2024. bit.ly/3LB1zmm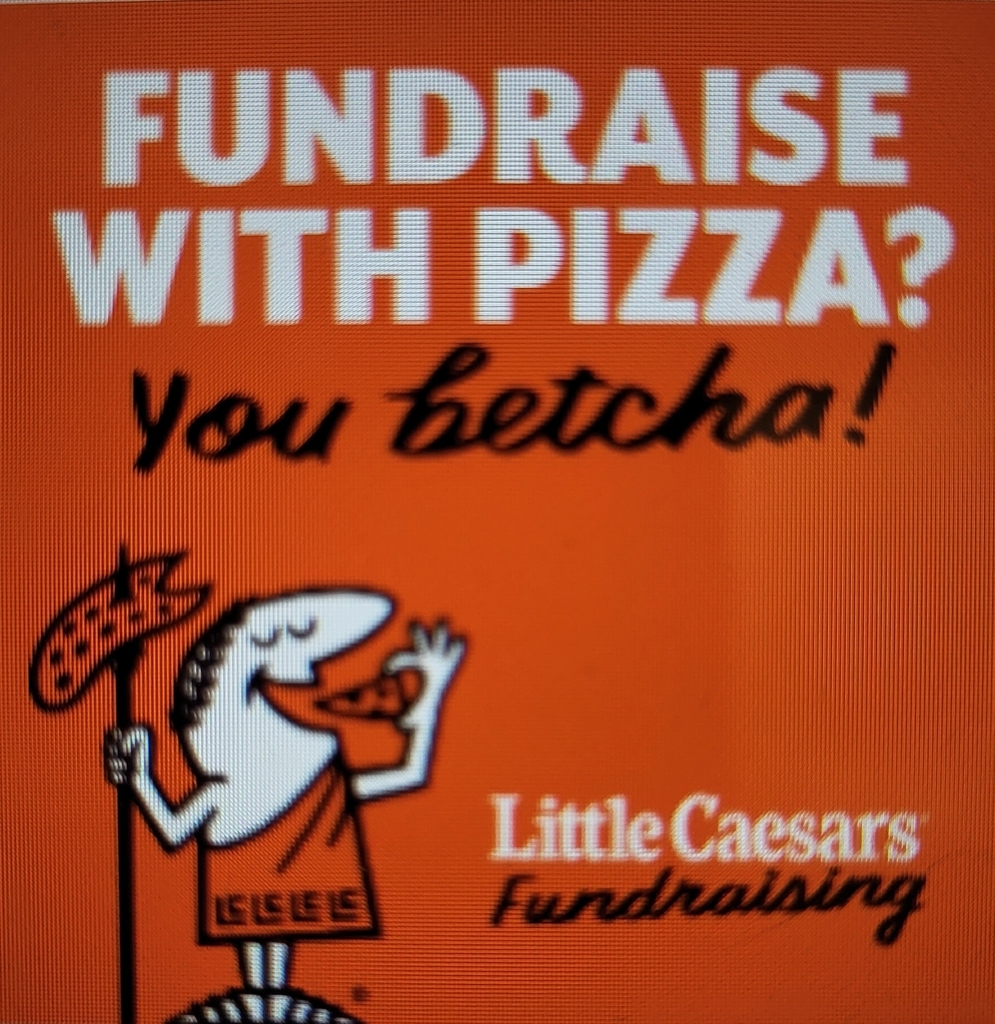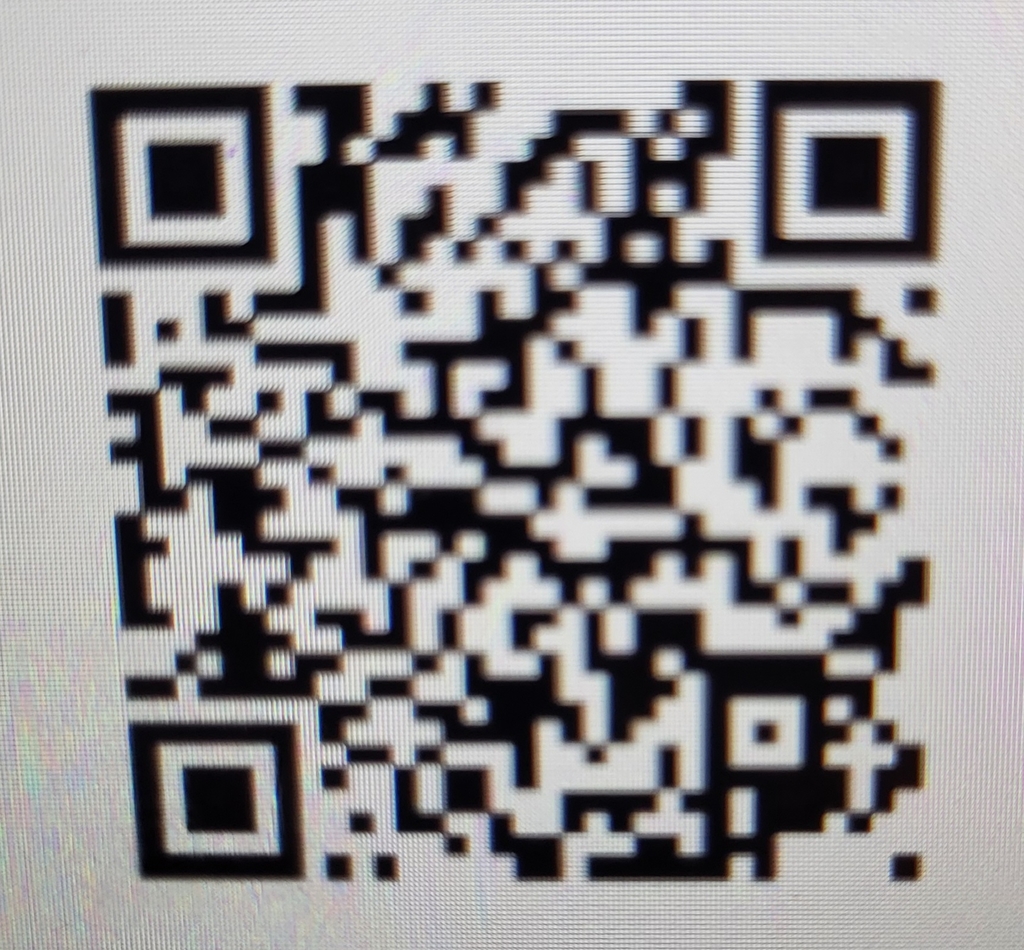 THERE IS SCHOOL TODAY AND IT'S ON TIME! Students that ride Owen's bus will be late in being picked up this morning and late to school. They are safe. The roads are icy, so please drive carefully. Thank you!

THERE IS SCHOOL TODAY AND IT'S ON TIME! Students that ride Owen's bus will be late in being picked up this morning and late to school. They are safe. The roads are icy, so please drive carefully. Thank you!

Tioga School District will load buses at 3:00 at the elementary and 3:10 at the high school. All other students will be dismissed at 3:20 today. Elementary students that ride the bus to the high school will still come to the high school at 3:00 and catch their ride home. Please stay safe and warm this weekend.

Just a reminder: If you are interested in bidding on the school's 2012 snowblower, please have your sealed bid at Tioga High School, PO Box 279, Tioga 58852 no later than March 13 at 4:00 p.m. Bids will be opened at the Tioga Regular School Board Meeting that evening. Snow blower sold "as is" and must be removed from the property NLT March 31, 2023.

Hat Day at Tioga High School will be Monday, March 13th. All students and staff are encouraged to wear a hat in school for a dollar donation to support the Finstrom family. Central Elementary will be having Hat Day on Tuesday, March 14th. A great way to show some support!
March 25th is quickly approaching and we are so excited! The Firestorm track team is hosting a 5K and community meal. Whether you want to run or walk, everyone is able to participate! Sign up before the 15th to make sure you get a t-shirt and swag bag! This event is open to all communities! Sign Up Here:
https://forms.gle/o13eXX6n1Stm6XZA7
If you have questions or would like to donate towards the event please contact Coach Shavi. (
Caitlin.Gunderson@k12.nd.us
)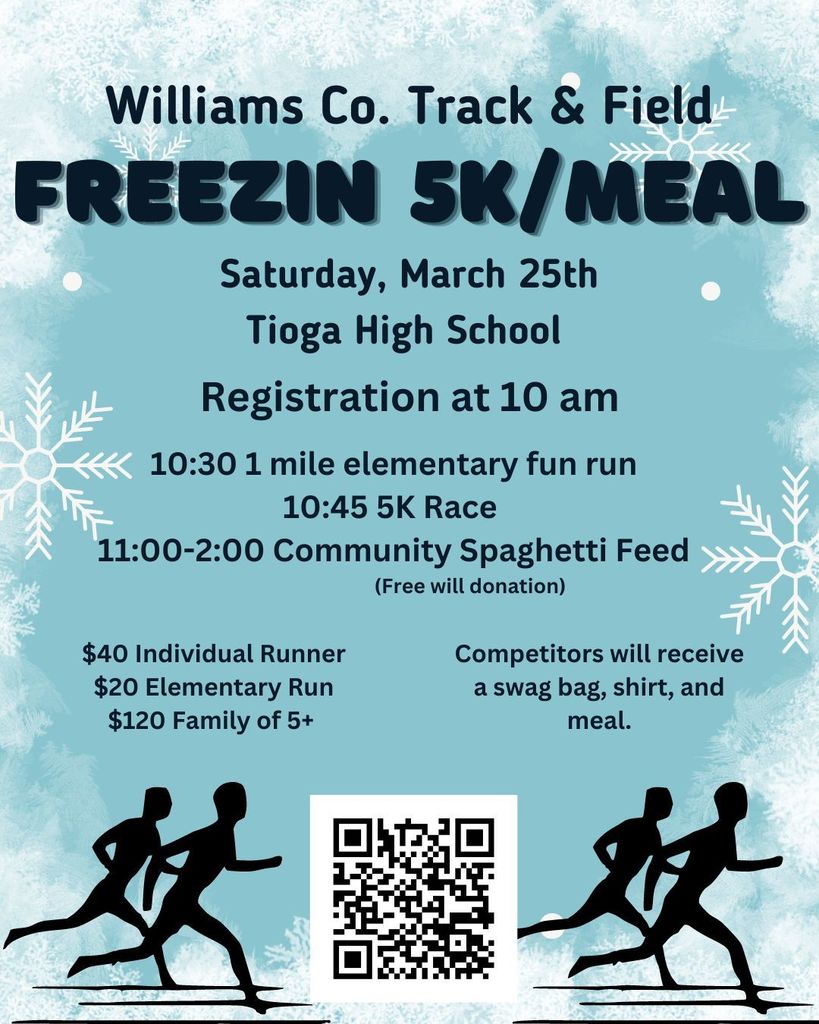 MWEC would like to sponsor high school students interested in exploring the Lineman career. MWEC wanted to share with you an exciting opportunity for our kids to participate in an elective program Bismarck High School is putting together for students this summer. It is open to students going into their Sophomore, Junior and Senior year of high school. We would like to open this opportunity for all community members in Williams and Mountrail County, however, if there is more interest than spots available, preference will be given to students serviced by MWEC. The only cost to the student is a ride to and from Bismarck. All other expenses room, board, meals and classes will be paid for by the cooperative. Unfortunately, we have a very quick deadline of March 27, 2023. Please contact to sign-up or if you have any questions. Dubi Cummings, MBA, MMgt Manager PR/Communications Mountrail Williams Electric Cooperative Email:
dubic@mwec.com
Office: 701.774.7147 Any students interested in this opportunity can contact Mr. Odegaard at the high school.

Photography students spent the last several days working on a documentary photography project with our fire department. We learned a lot of interesting information and captured some awesome shots! Come check out the spring art show in May to see their work! Thank you, Jayme, for reaching out and working with us to complete this, and thank you, Tioga Fire Department, for your dedicated, quality service!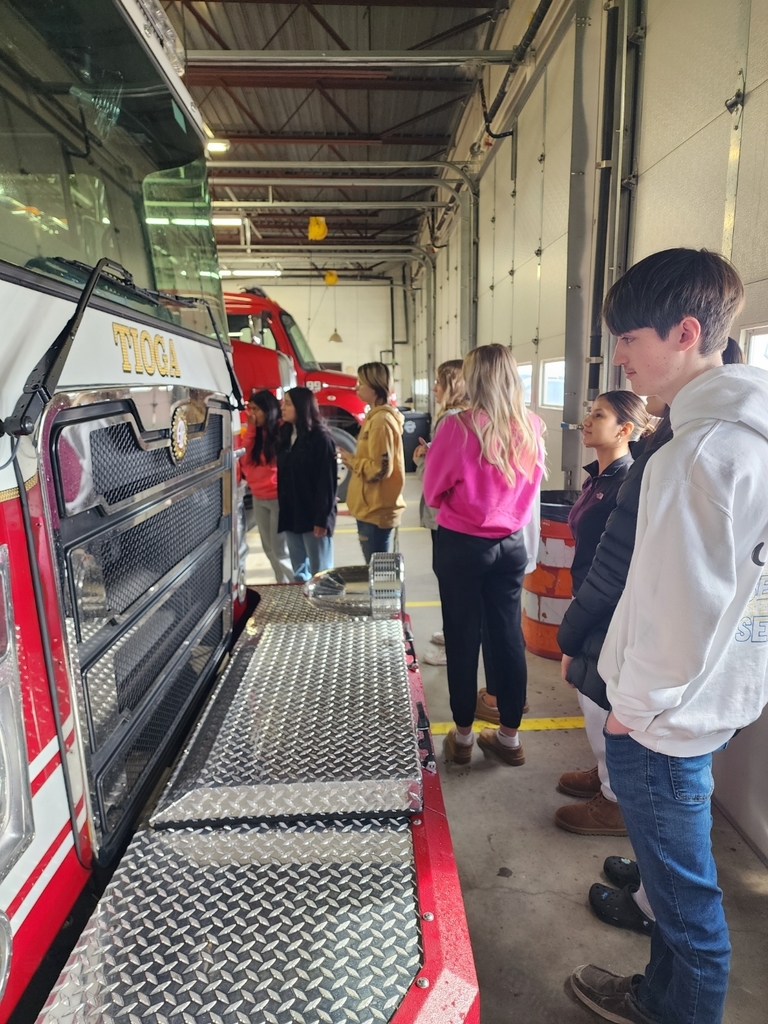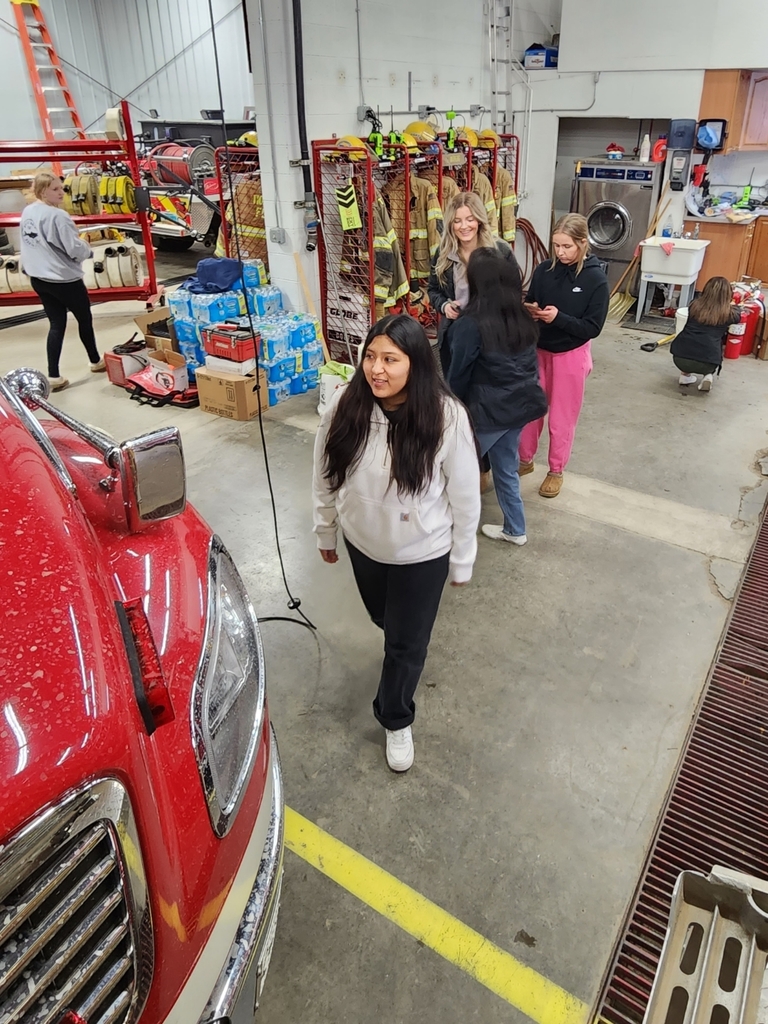 These two talented, outgoing Art II students pulled out all the stops for this lego-themed photo cut-out for Central's reading month. They spent the whole month of February planning, painting, and perfecting. I am so proud of how it turned out, and the positive energy and teamwork they embodied throughout the process! We hope to put many smiles on little faces as they pose as Alex, Steve, or Enderman! Thank you Mrs. Judkins for giving us the opportunity!!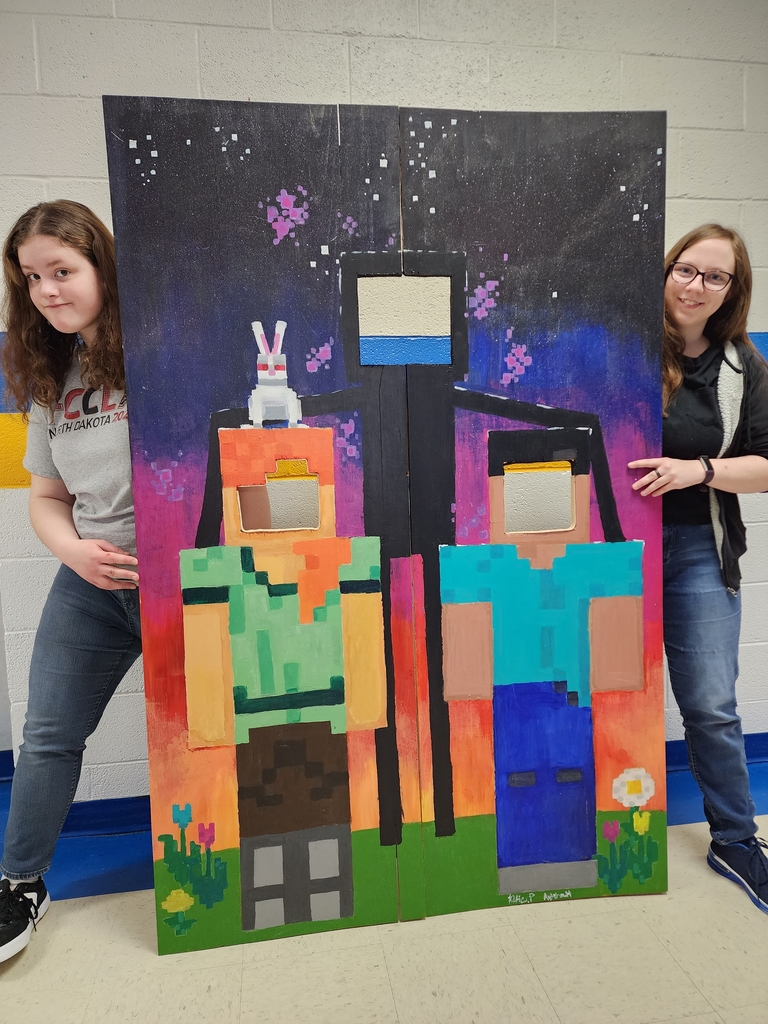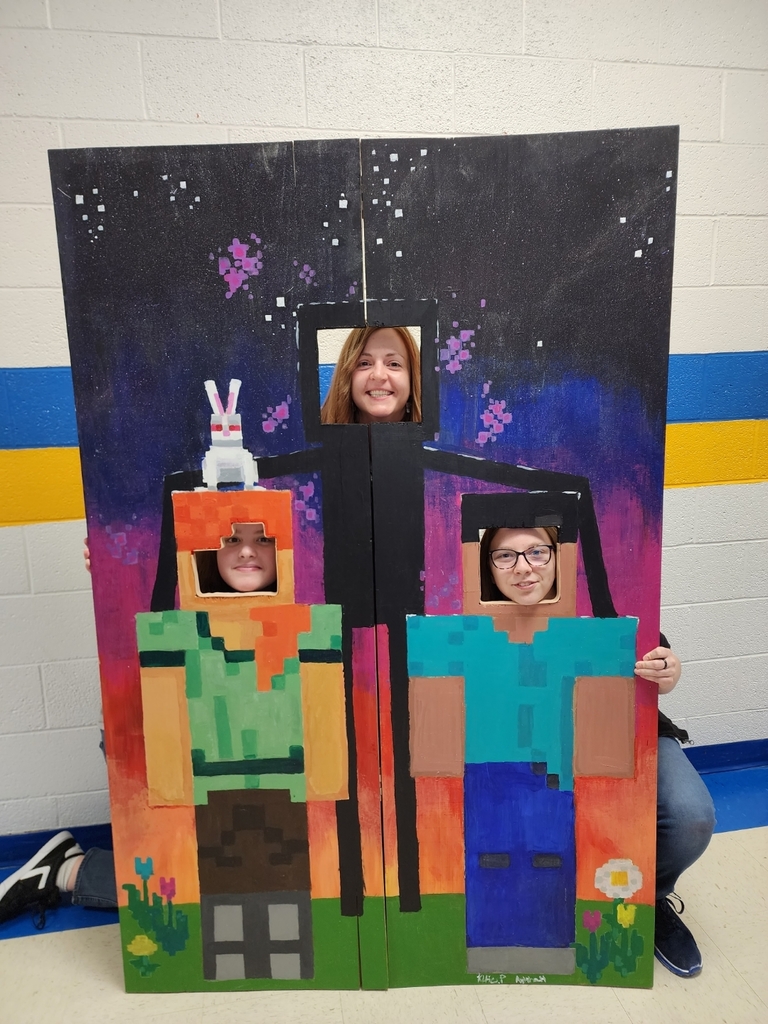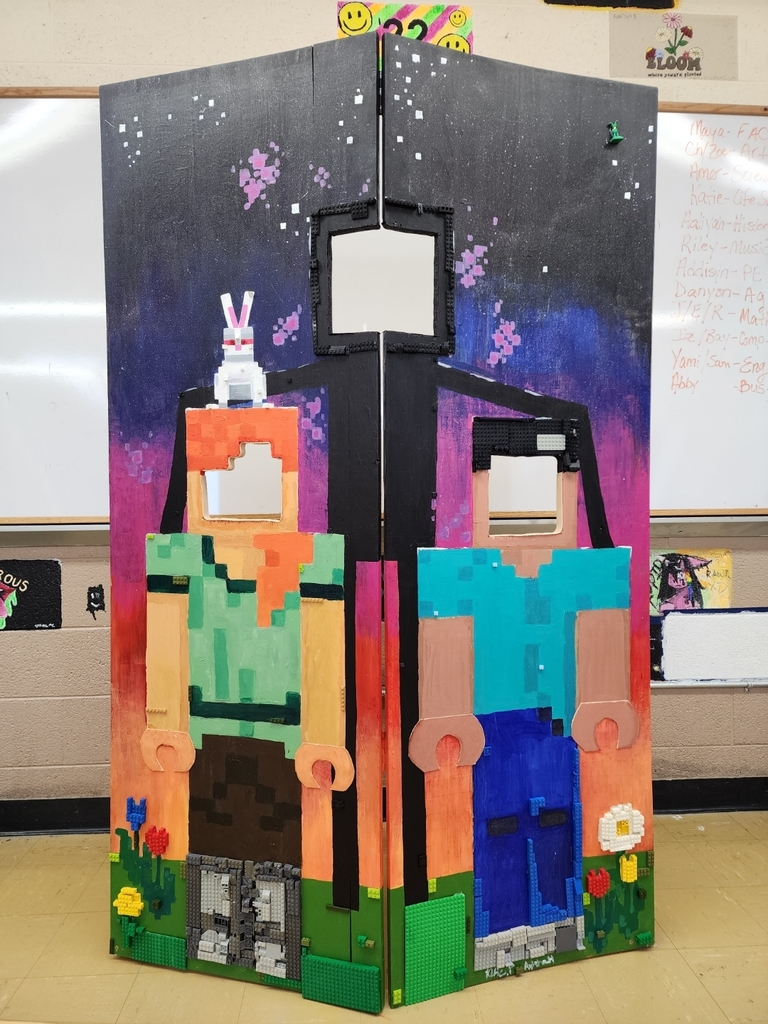 Central Elementary has 4 tables of lost and found located in the gym. Please stop by before or after school to claim. We will leave up until next week Tuesday, after that will donate. thanks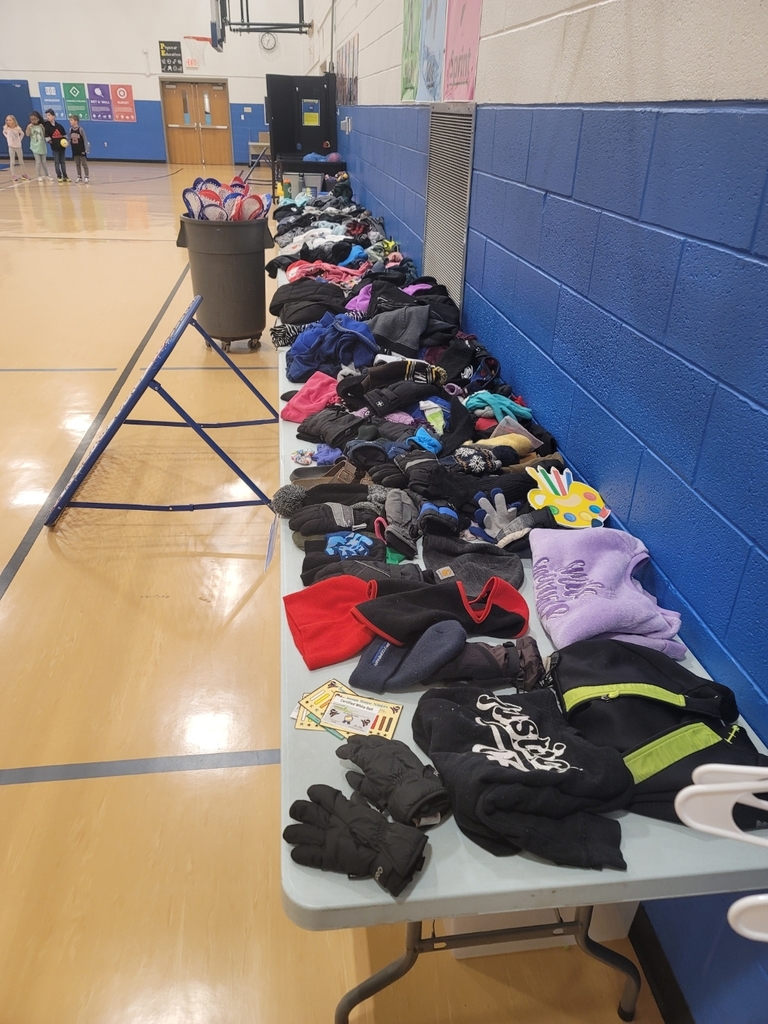 POSITION NEEDED: Tioga High School is seeking a substitute/very part-time kitchen prep/serving/clean-up for the remainder of the 2022-2023 school year. This position will become a part-time position in the 2023-2024 school year. For more information, contact Carolyn Eide, Supt., at 7016642333. Open until filled. EOE

March is Reading Month at Central. If you would like to volunteer to read to a class or help with a reading activity, contact classroom teacher, Mrs. Judkins (
nikki.judkins@k12.nd.us
) or Mr. Schaffer (
tim.schaffer@k12.nd.us
).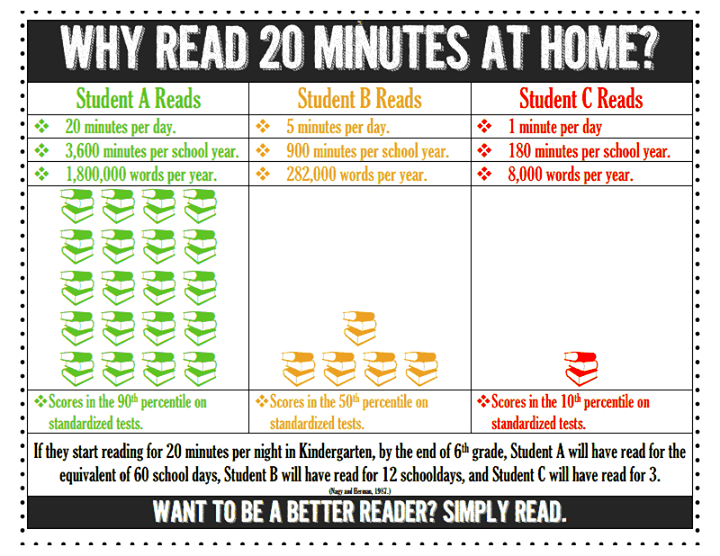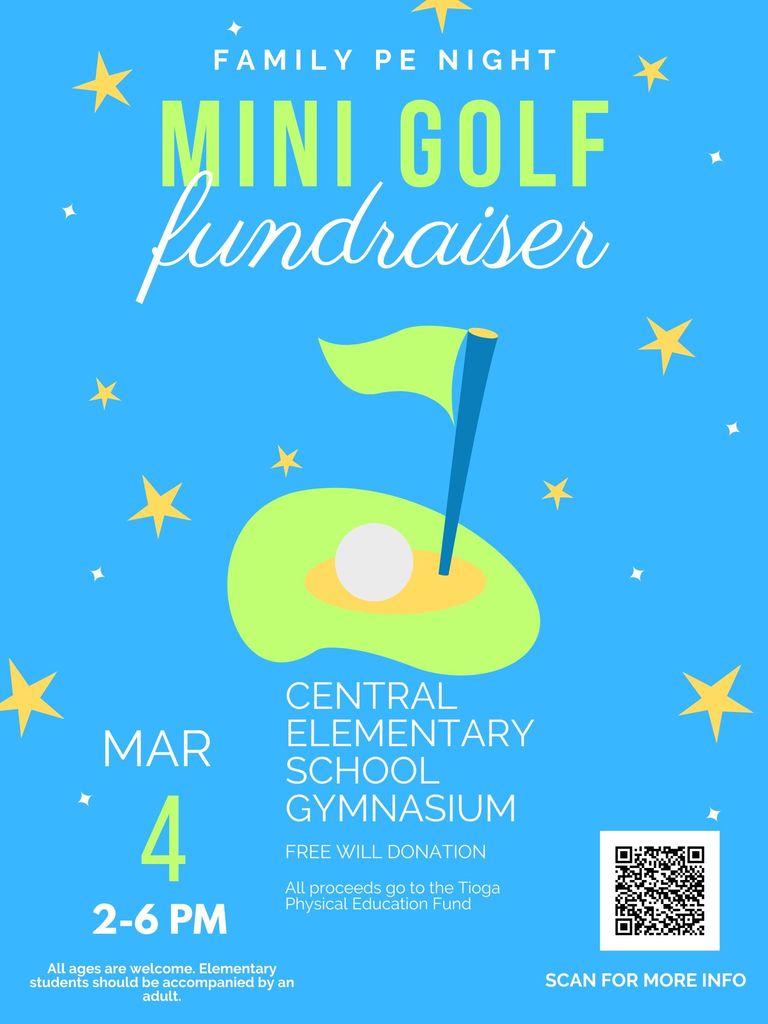 Congratulations to the following students who will represent Tioga Junior High at the Northwest Regional Science Fair on March 14th in Williston at Williston State College! Gavin Davidson Dwayne Declaro Baryon Espartero Abagail Ferguson Mallory Garcia Nora Hanson Marieliz Henriquez Rosa Kambree Johnson Julia Kingston Grace Melberg Tristian Miller Weston Miller Piper Moberg Atley Pagel Leah Placek Henry Rohde Kiya Sparks Mercedes Travis Kenley VandeSandt Natalia West Alternates: Aleigha McDaniel James Myers Colton Lenzen Katie Mora
This is a reminder that there is a meeting for WC track tonight at 6:30 pm at THS. This is for all parents and athletes who plan to participate in track this spring. We look forward to seeing you tonight!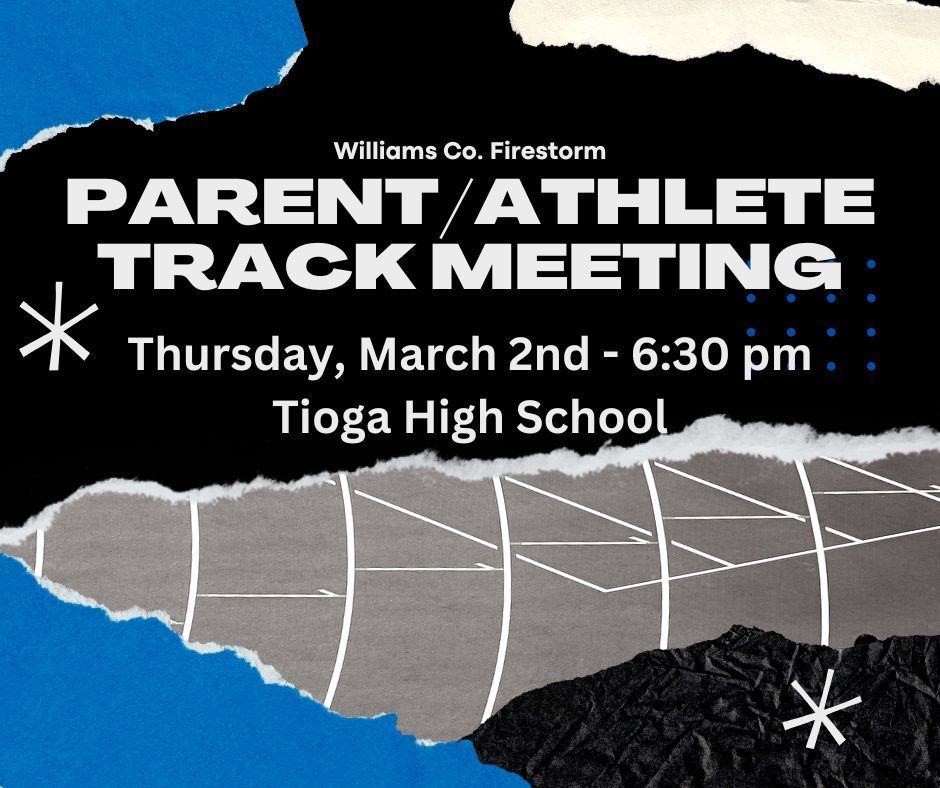 Mrs. Shavi's math class has worked hard on fractions. After holding themselves accountable and completing all tasks, they were rewarded with a fraction pizza party. We divided the pizzas into fractions ourselves and had a fraction tournament pizza competition.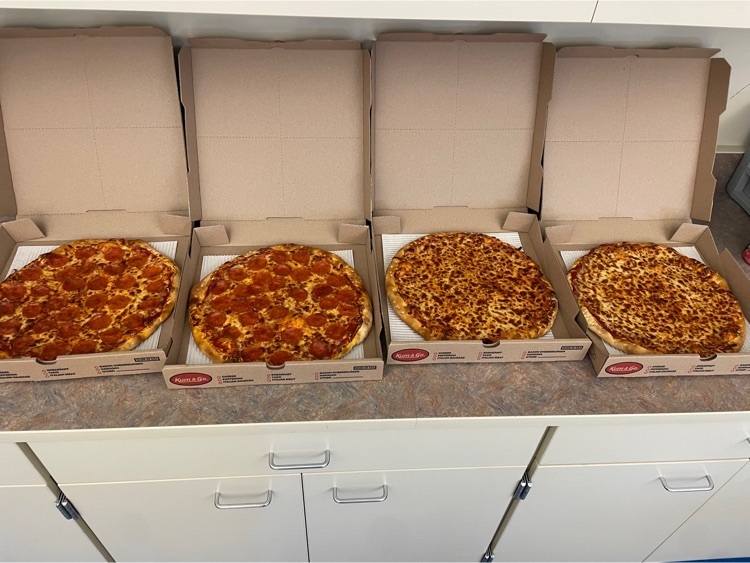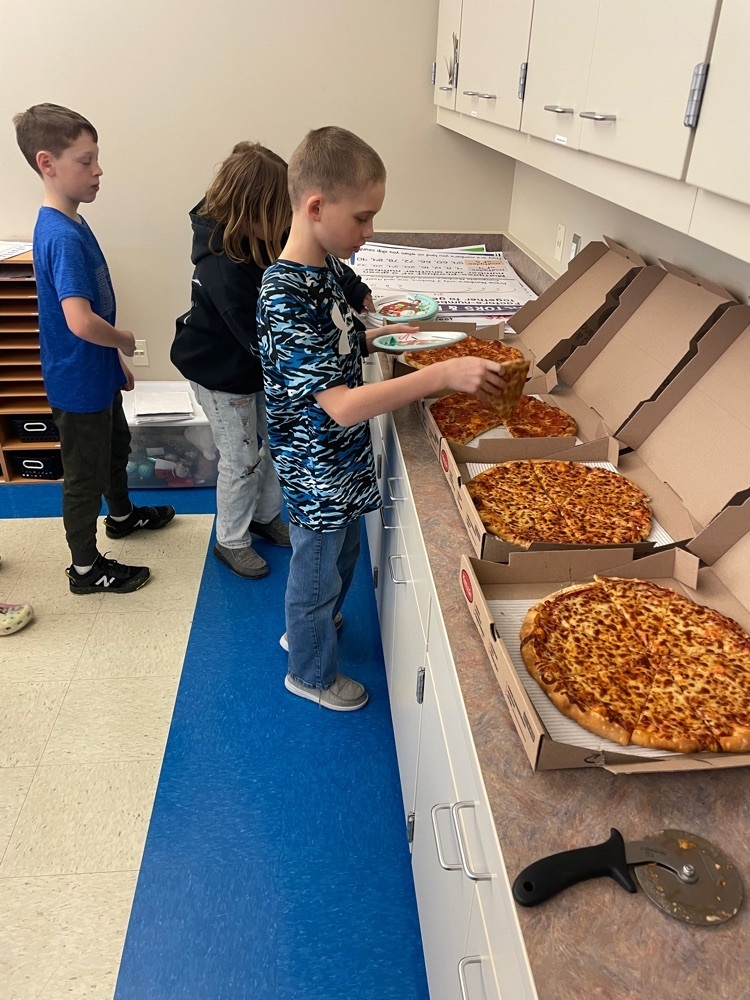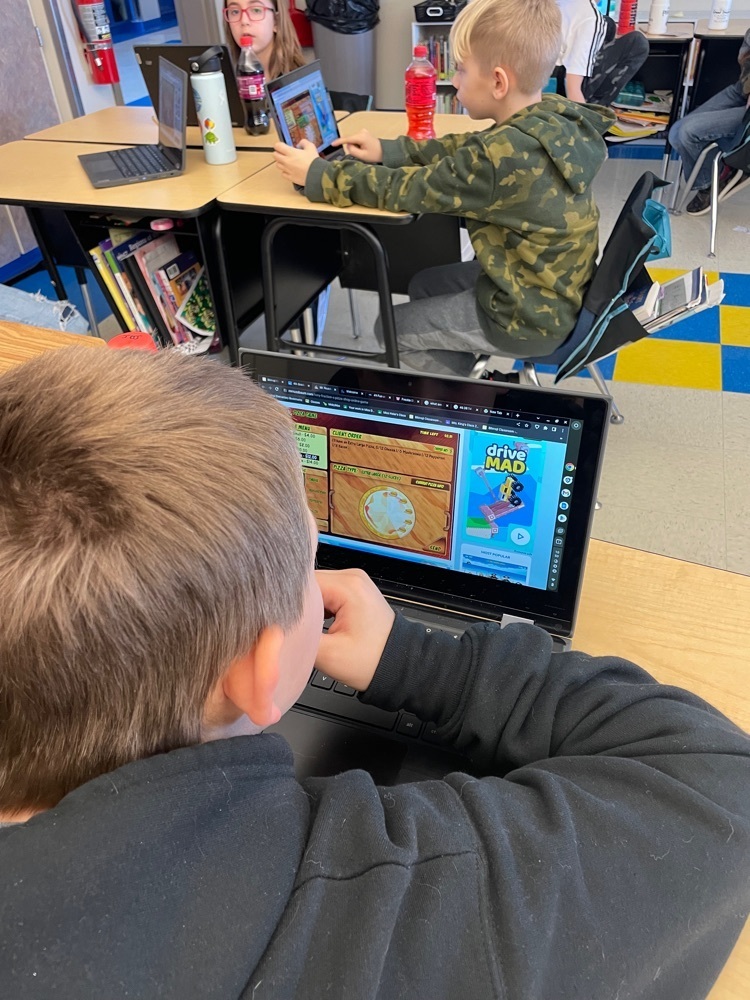 Tioga 7th & 8th Grade Science Fair Wednesday, March 1st, 2023 Open to parents and the public from 2:45-3:30pm. Come check out our students' awesome work!