If you haven't completed a survey for Tioga Schools, we are asking for your input. The surveys are utilized to drive and implement opportunities for growth and change throughout our district. Please contact Central Elementary at (701) 664-3441 or Tioga High School at (701) 664-2333 for assistance and survey information. We will be happy to help you!
Congratulations to Tioga's Robo Heroes on advancing to the State First Lego League Competition in Grand Forks February 12th!

Library News: Over the past few months, I've been lenient with fines assessed to overdue books from the library. However, going forward, students should anticipate all fines for overdue or lost library books will be his/her responsibility to pay to the THS library with Ms. Olson. ATTENTION: All students have until 1/18/22 to return overdue books. If they are returned by 3:50 PM on the 18th, late fees will be waived. If overdue books are not returned by the specified deadline, the book(s) will be considered lost and students will be charged for the replacement of the book(s). Reminders have been posted on student lockers. Thank you in advance, Ms. Olson

Wrestling scheduled for this Thursday-Saturday at Rugby has been cancelled. The State JV Wrestling Tournament at Carrington has also been cancelled.

Please note the time changes for the Girls and Boys basketball games in Ray this Saturday. Boys will play at 12:30 and the Girls will be taking place at 2:00.
No basketball game tonight, January 11, 2022. It was played in December. The boys play New Town on Thursday night at home, and the girls play Alexander, also in Tioga, on Friday night. Thank you!

Since none of the High School students or staff have received their Lifetouch school pictures yet, retakes scheduled for tomorrow, January 12th have been postponed. I have not scheduled a new date yet as LifeTouch is unsure when our original pictures will arrive. As soon as a new date is set, the information will be provided. Brodie
Tioga Schools WILL run the afternoon routes today, January 6, as usual. Make sure your children have warm clothing, hats, and mittens with them when they ride during winter. Thank you.

A couple more illness/weather related changes for today. The Firestorm wrestling team will NOT be traveling to the triangular at DLB this evening. The Boys Basketball games at home have also changed. There will be NO JV game played. There will be one Varsity game played with Berthold starting at 5:45 pm.

JHGBB and JHBBB games today at Trenton have been postponed to a later date. Stay warm and get healthy everyone!
Tioga Schools is NOT running buses this morning, Thursday, January 6, 2022, due to extreme cold and wind chill. A decision will be made later today whether or not buses will run after school. Dress warmly, be prepared, and stay safe. Thank you.

Congrats to the following Central Students who won CSOTM for December. The pillar was Caring. 6th grade Mrs. Roses class—Atley Pagel 6th grade Mrs. Farrow's class—Graham Schaffer 5th grade Mrs. Mosley's class—Chris Kranig 5th grade Mrs. DeMoe's class—Jacobi Holmen 4th grade Mrs. King's class—Darien Navarro 4th grade Miss Gunderson's class—Makayla Simmons 3rd grade Mrs. Iverson's class—Paisley Stern 3rd grade Miss Heier's class—MaKoti Hartsoch 2nd grade Miss Lyon's class—Chloe Nygaard 2nd grade Mrs. Klug's class—Mason Jorstad 1st grade Mrs. Meyer's class—Leah Myers 1st grade Mrs. Volz's class—Oliver Jager Kindergarten Mrs. Germundson's class—Jax Iverson Kindergarten Miss Molenda's class—Sydney Germundson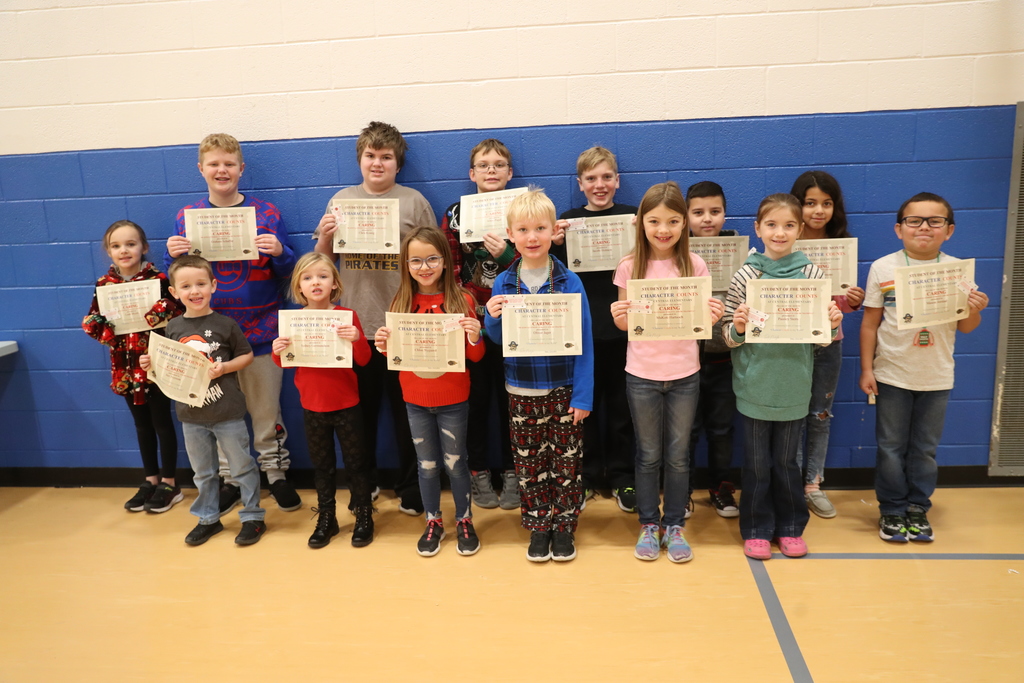 Some Art I-IV students had time to design Christmas cards for our service members this year! - for next year's Christmas. Ask your student which one they made! Happy holidays!!

Every fall, The Bank of Tioga visits all the area grade school classes and presents an economics lesson. Kindergarten through sixth grade learn about an economic concept and then draw what they have learned. Pictured are our winners from Powers Lake, Crosby and Tioga who will get their illustrations published in a calendar! 🎨🏆 The Bank of Tioga, Member FDIC. Congrats to Gracie and Paris!!!

Out with the old. In with the new! The THS stage curtains were replaced today. Not only were the front curtains and valance replaced, but there is also now a full black backdrop setup on the stage. We are very thankful for what is now the third set of stage curtains in THS history.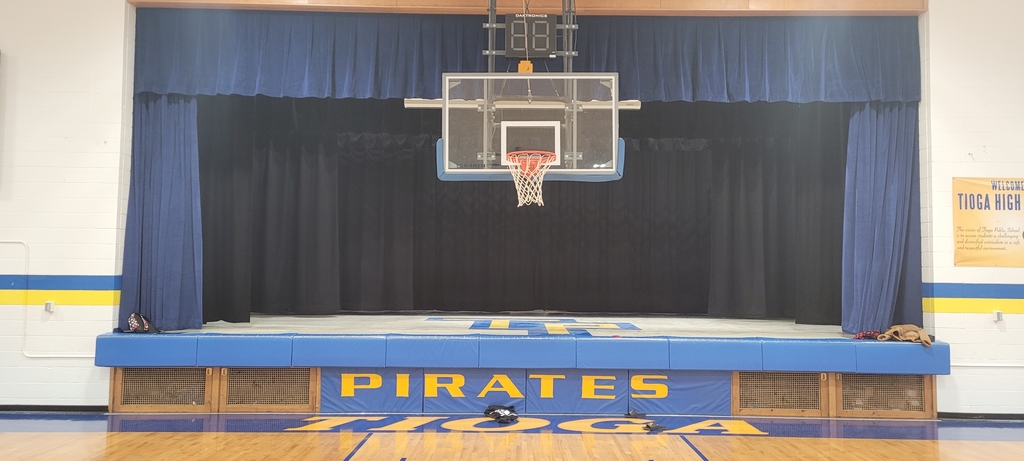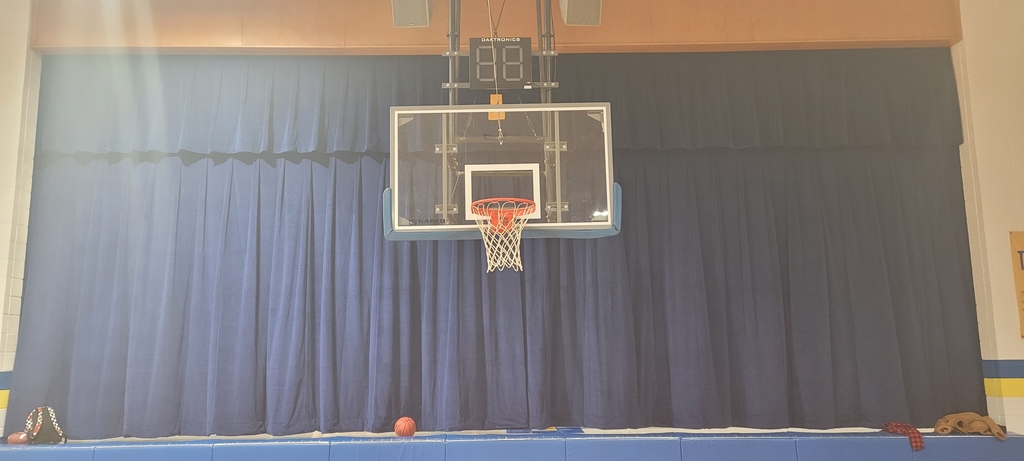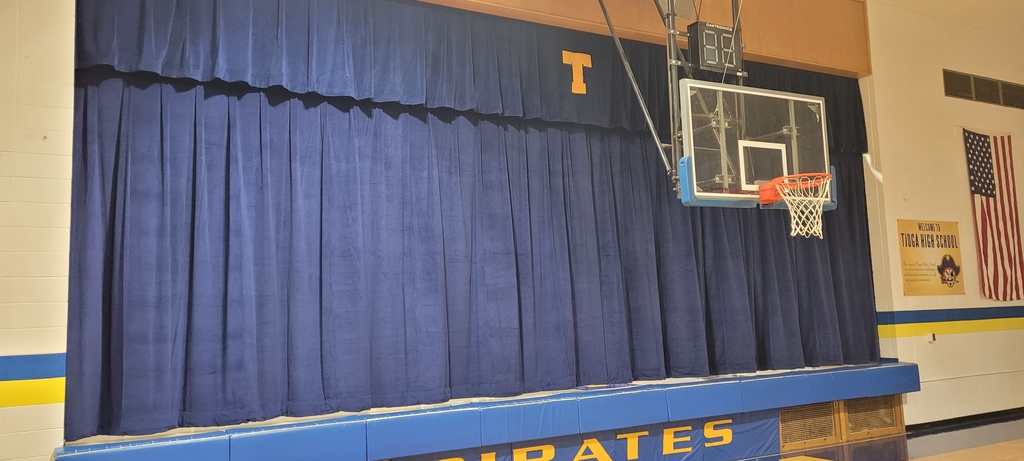 Central students enjoying Elf at Tioga Theater today. Thanks to Tioga Theater for letting us use it for the day.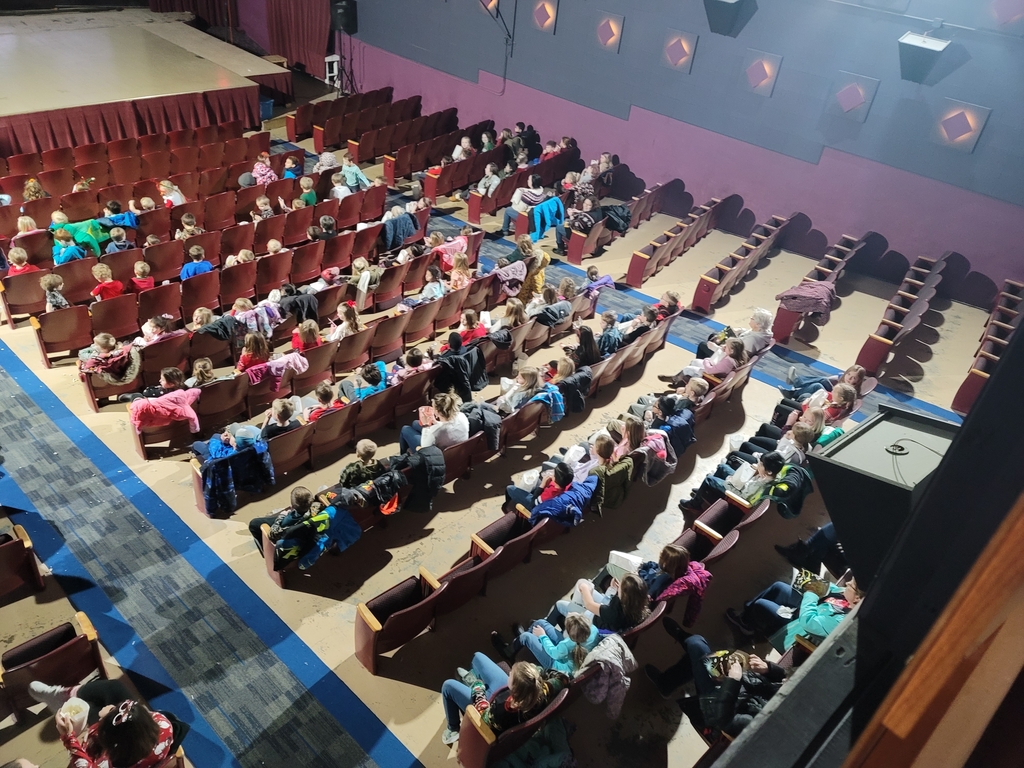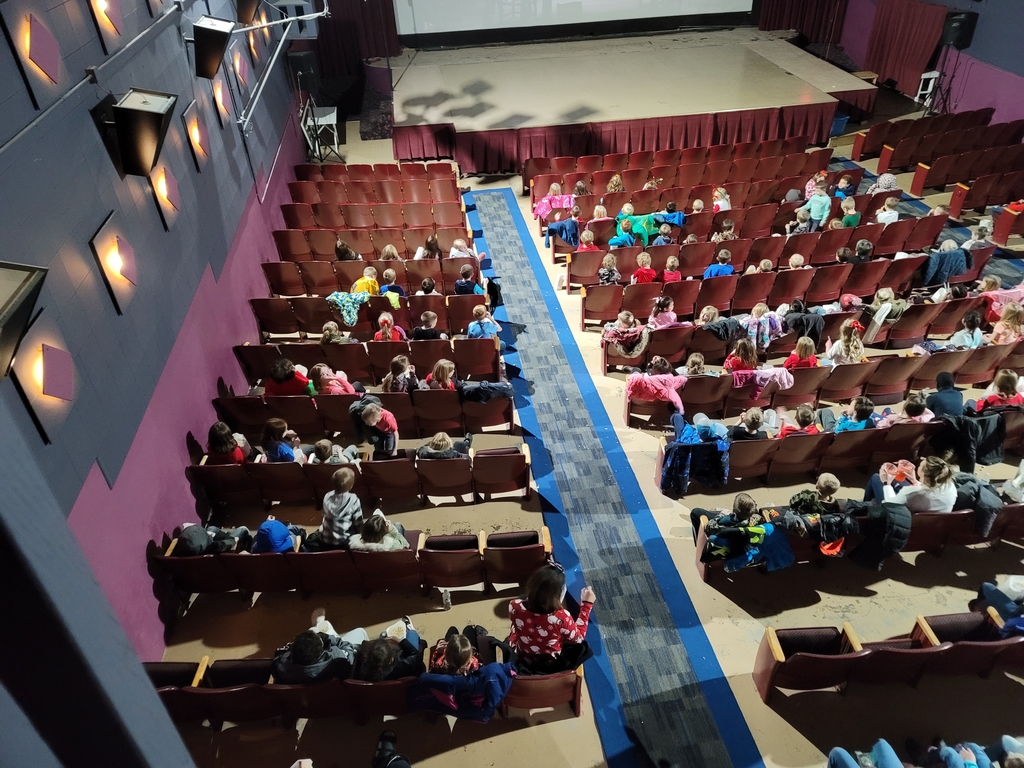 Mrs. Meyer's first grade went to Mend Bakery to build gingerbread houses!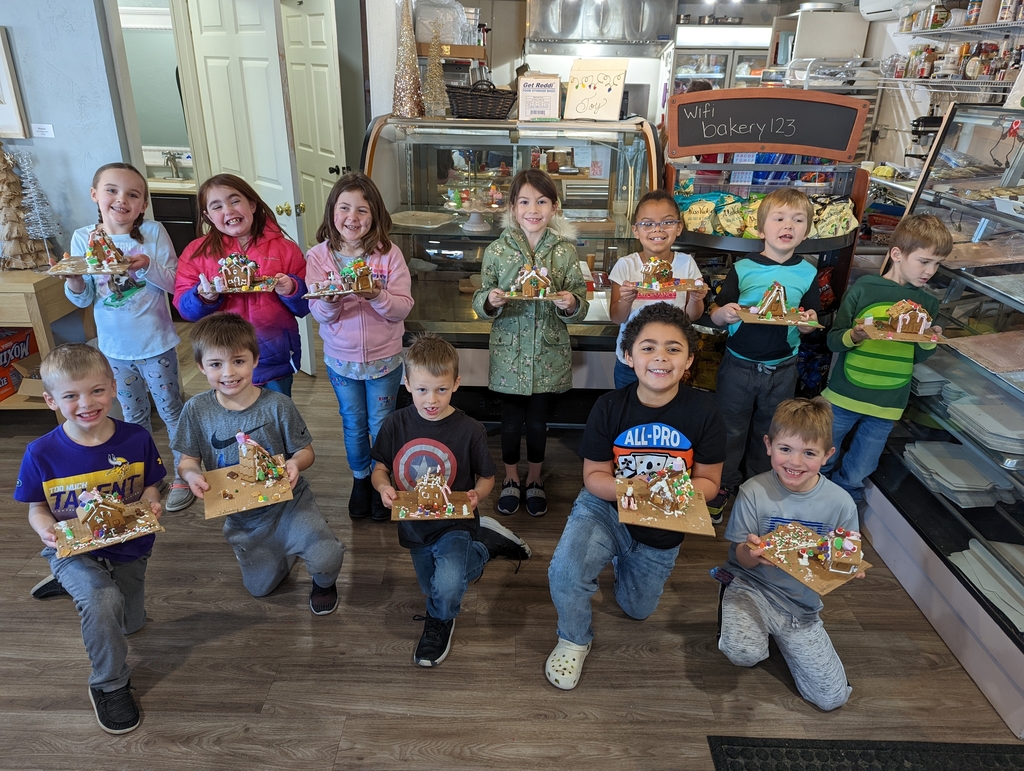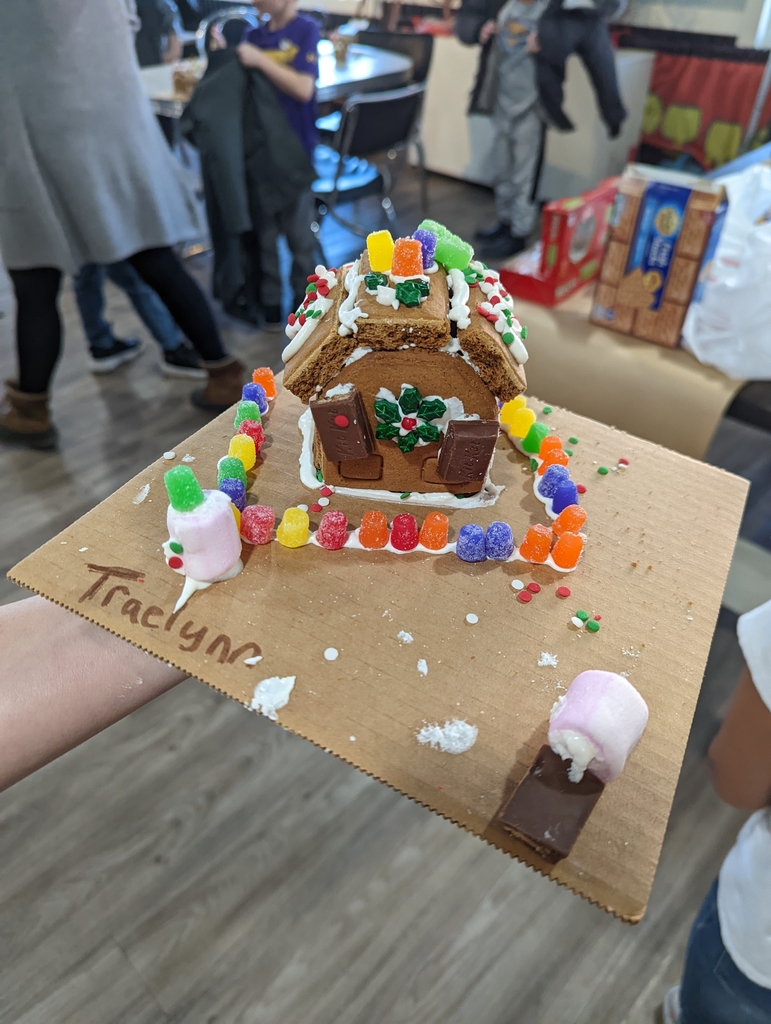 Hey Pirates!! It's time for some K-3 basketball! 🏀 Click the link below to join ⬇️
https://tiogarec.sportngin.com/register/form/851315180
It will be Saturdays starting Jan 8th-Feb 12th at Central gym. Grades K-1 will go from 9:00 to 9:45am and Grades 2-3 will go from 10:00 to 11:15am. Any questions contact the Rec Council.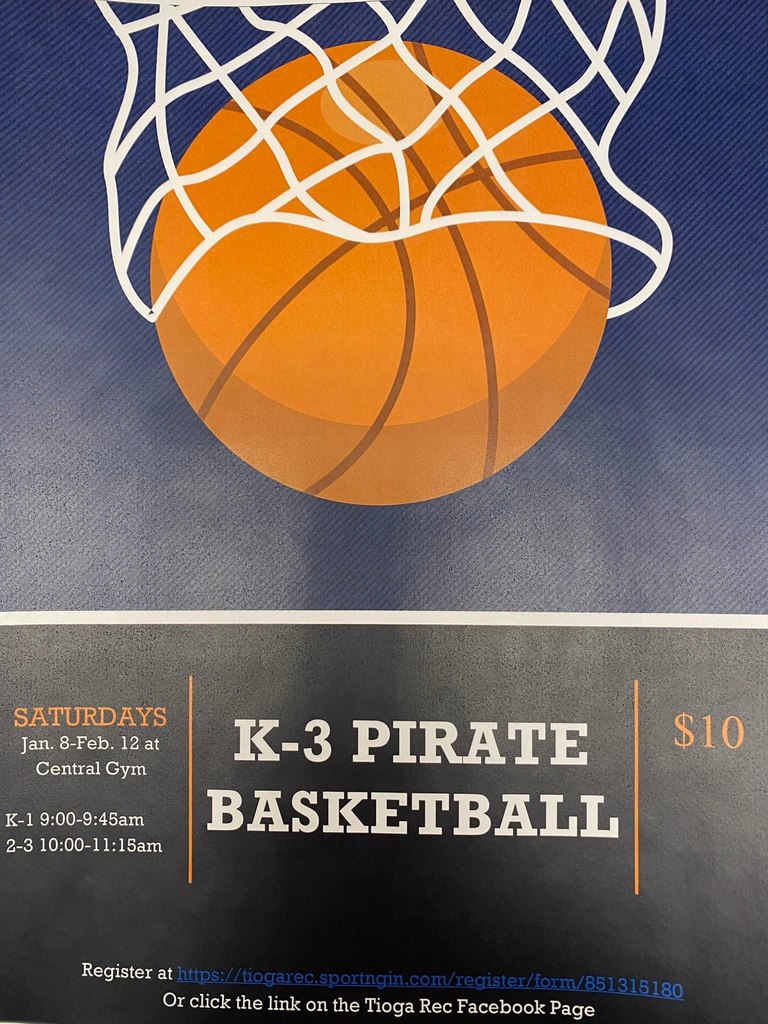 Central Parents: The fundraiser items can be picked up today, Sunday from 1:00-3:00pm. They will be ready to be picked up by the main office (door #1) in the lunchroom. Thanks

A couple of notes concerning activities this week. There will be home Boys Basketball games on Monday with Trinity Christian. These games have been rescheduled from January 11th. The JH game will start at 4:30 followed by the JV then Varsity. On Tuesday, the Girls Basketball JV and Varsity girls will play at home against Berthold. The start times are earlier than normal with the JV game at 4:30 and Varsity game around 6:00. Come on out and support the Pirates as the teams head in to their Christmas break! Good Luck and Go Pirates!