Congrats to the following Tioga Pirate Football Players: All-Conference 1: Joel Holmen 2: Moses Carr 3: Branssen Volz 4) Hunter Davis Honorable Mention All-Conference: 1: Kasey Odegaard 2: Aaron Brimhall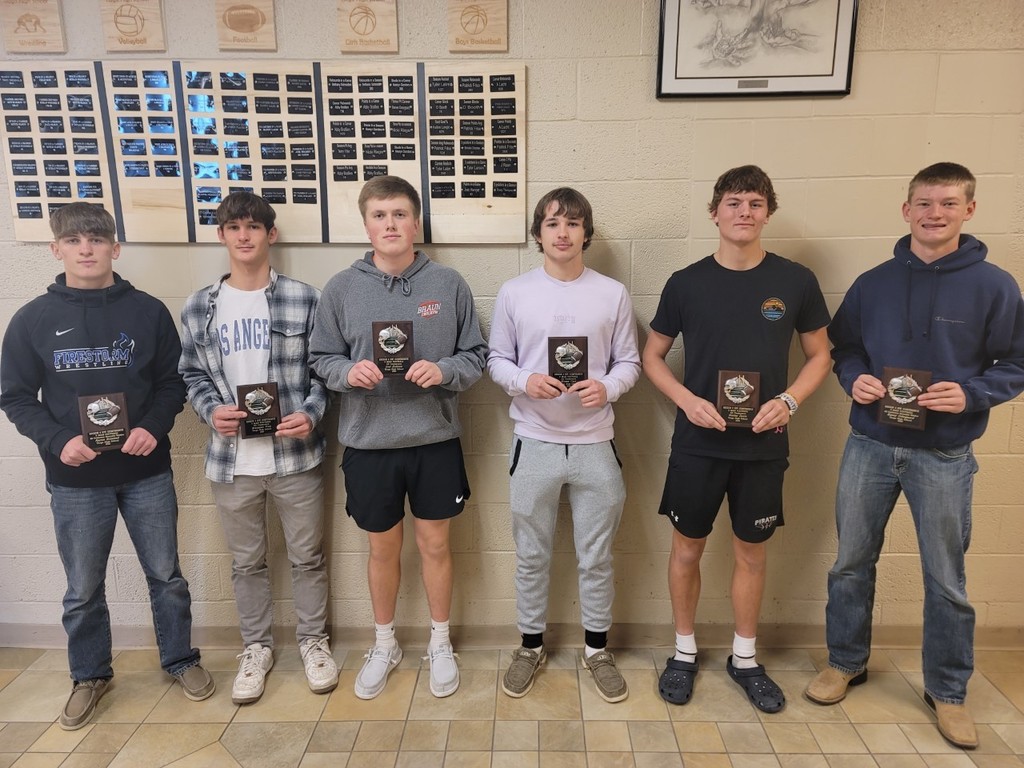 Last day to take off Lost and Found table. Come in door #1 and look. All items will get donated after today. Thanks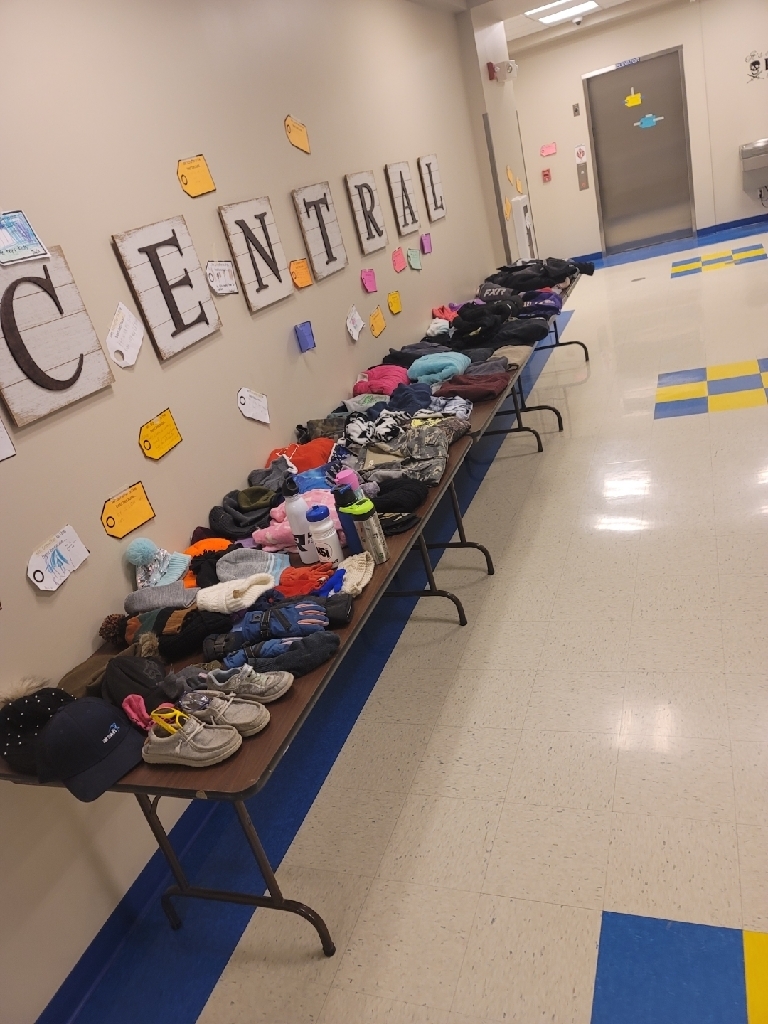 Thank you to the Tioga American Legion Auxiliary for the donation to purchase patriotic books for our library at Central....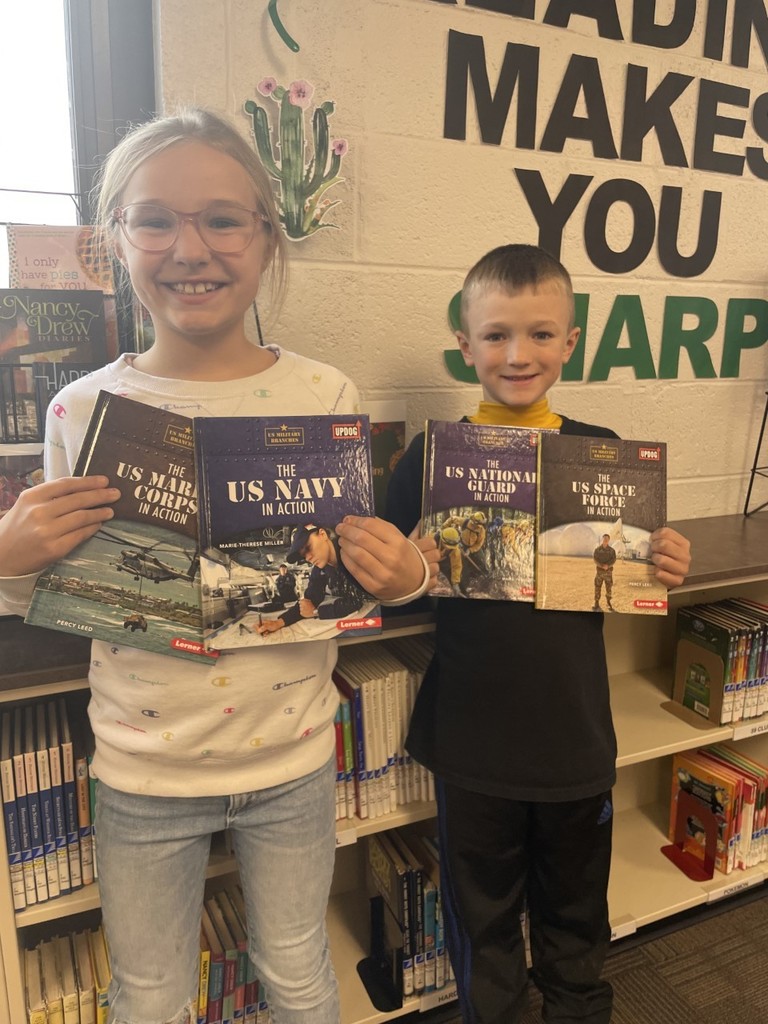 The THS Drama Club took 5th place at the Region 9 Drama Contest today. Payton Raan earned a Superior Actress award, and Yami Ortiz earned an Honorable Mention Actress award. Congratulations to all of you!!! Thank you for all the laughs!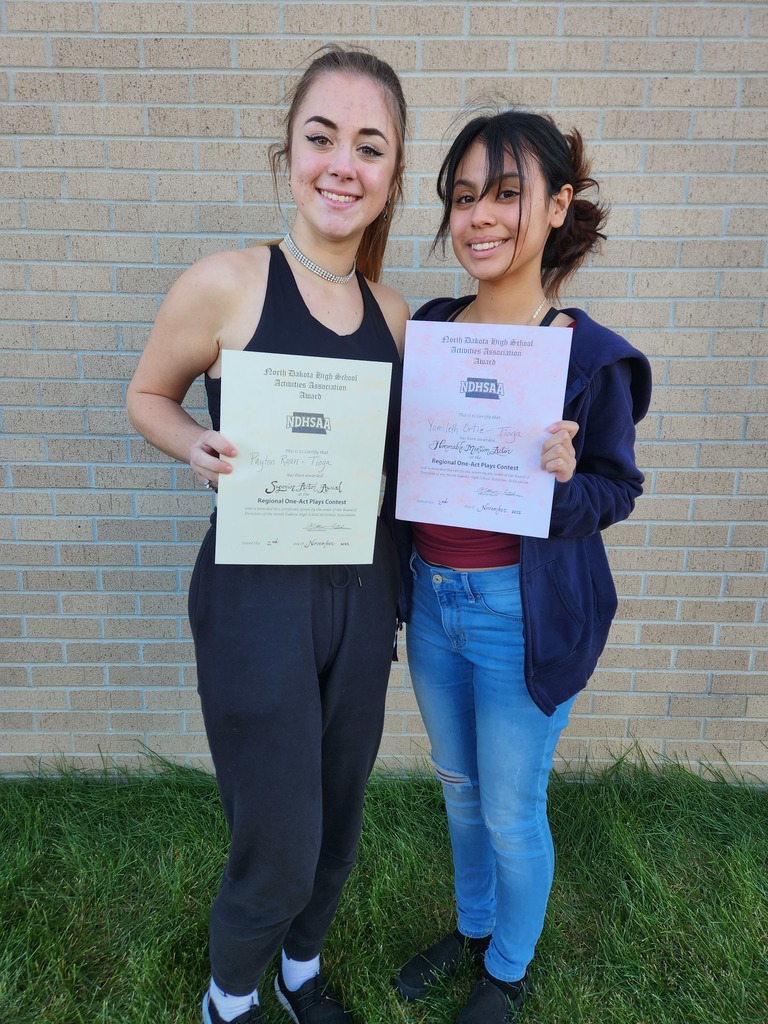 Wrestling Practice schedule for next week. Any questions contact Coach Anderson. Nov 7th Jr High 3:45-5:30 High school 5:30-7:30 Nov 8th Jr High 3:45-5:30 High school 5:30-7:30 Nov 9th Jr High 6:30-7:45am High school 3:45 Nov 10th High school 3:45-5:45 Jr high 5:30-7:30 Nov 11th High school 3:45-5:45 Jr high 5:30-7:30 TBD!!!!!

Reminder that Parent-Teacher Conferences are from 4:00-7:00 tonight and Thursday. See you then!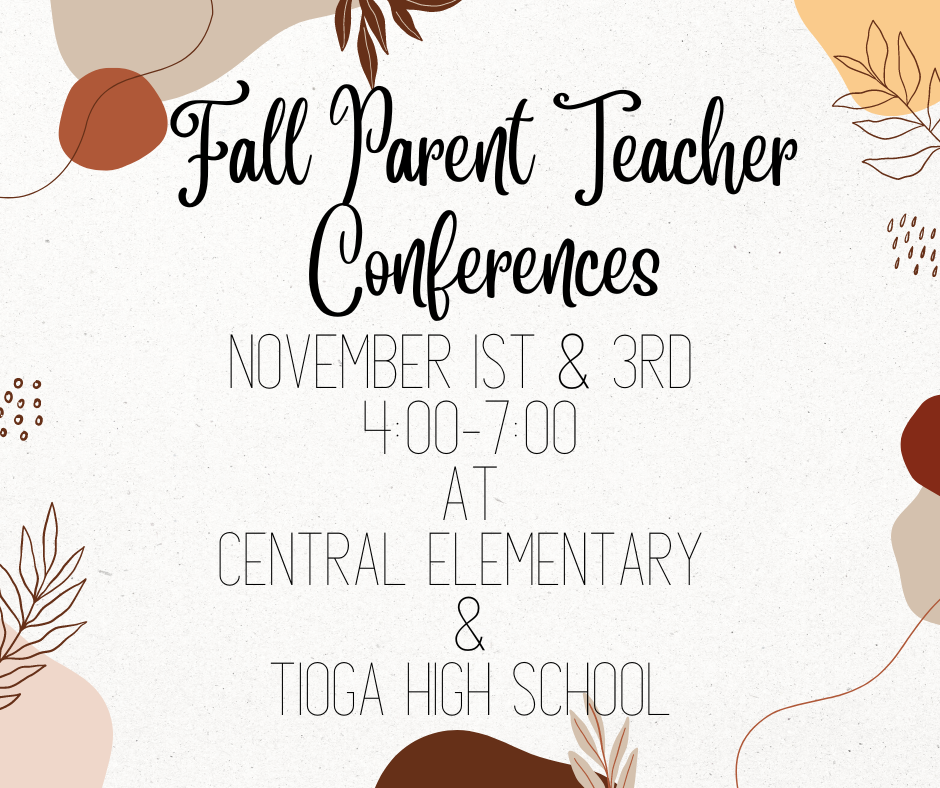 FCCLA Community Service Project!!!! Tonight!!! November 1st 2022.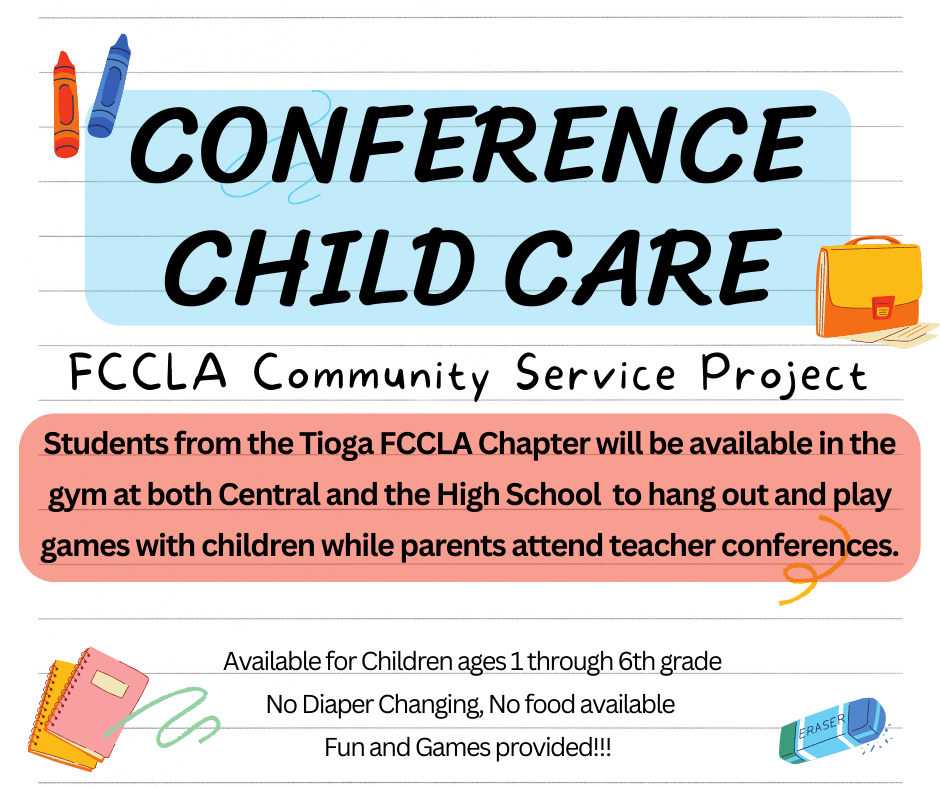 The curtain goes up (or in our case, it goes sideways!) on the THS Drama Club's one-act comedy tonight! "Burglars, Bunglers, and Neighborhood Thieves" begins at 8 p.m. in the THS gym. Doors will open for admission at 7:30. The Drama Club will travel to Williston High School tomorrow for the Region 9 Drama Contest.

See below flyers from Cash Wise about the Angel Tree.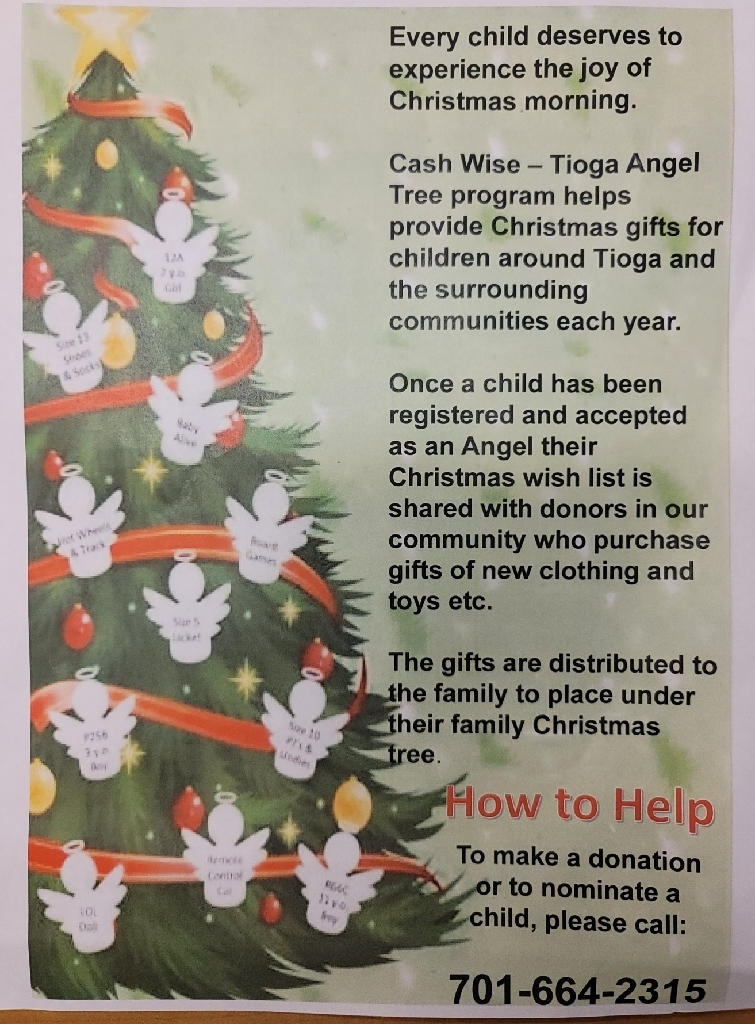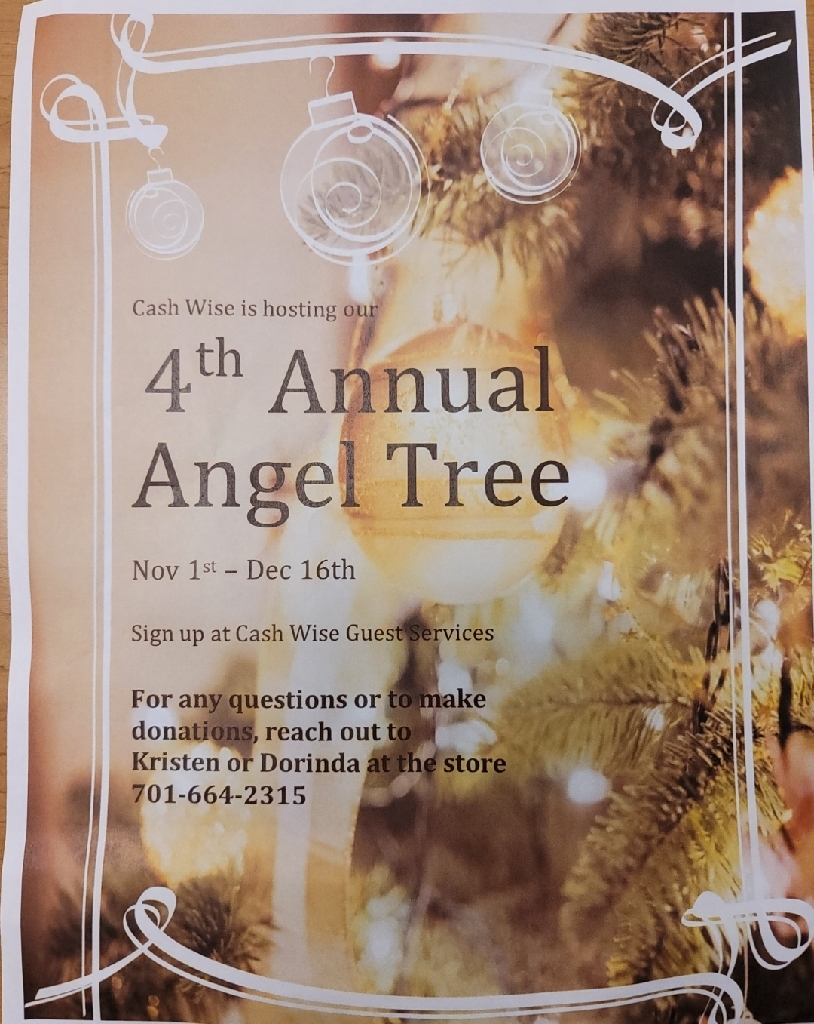 Congratulations to the THS students that made the Quarter 1 Honor Roll!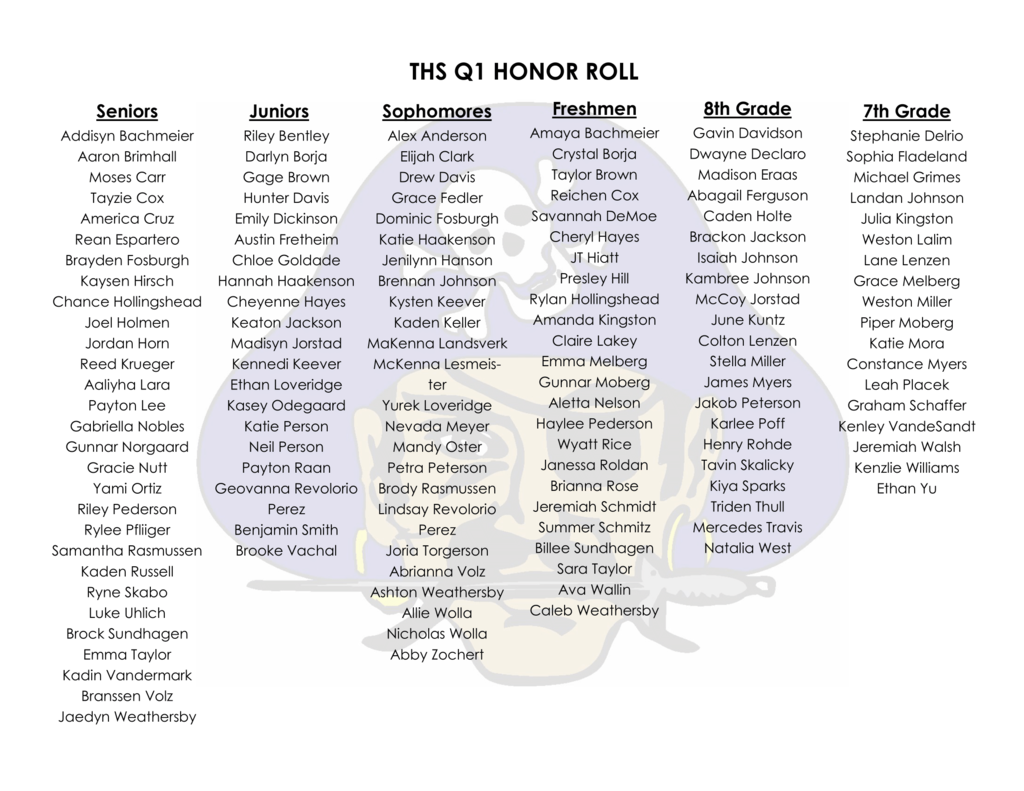 The Tioga FFA stopped at the Indianapolis Motor Speedway on their way out of Indy saying goodbye to the 95th National FFA Convention and the over 70,000 other FFA members and guests who took in the convention.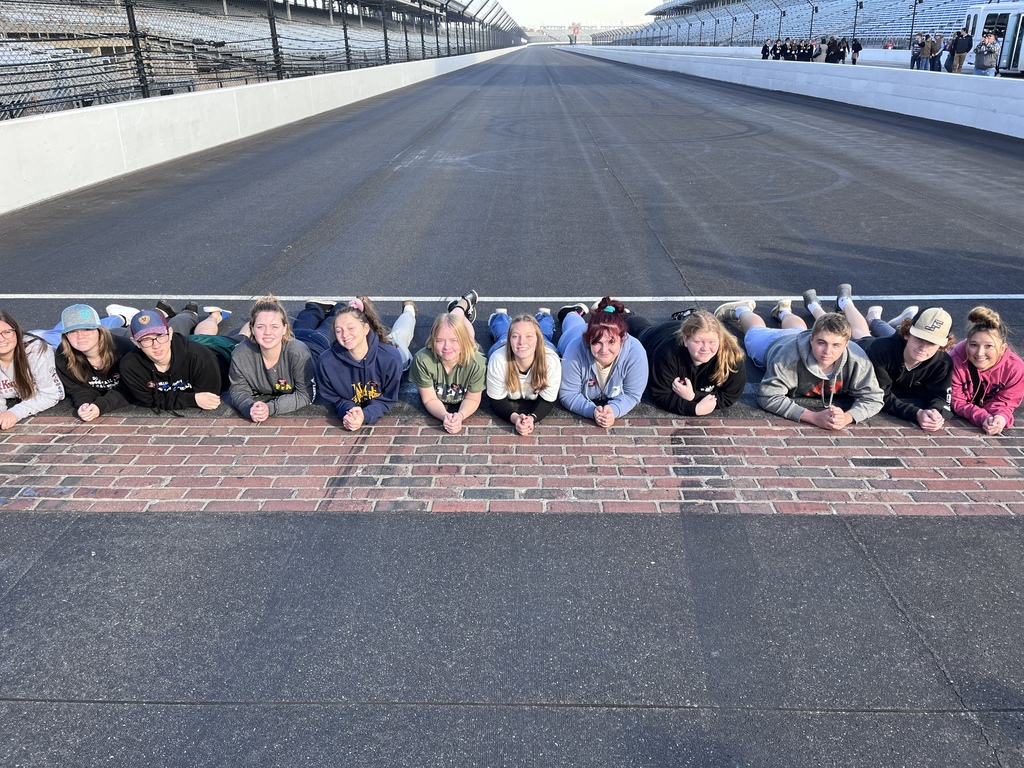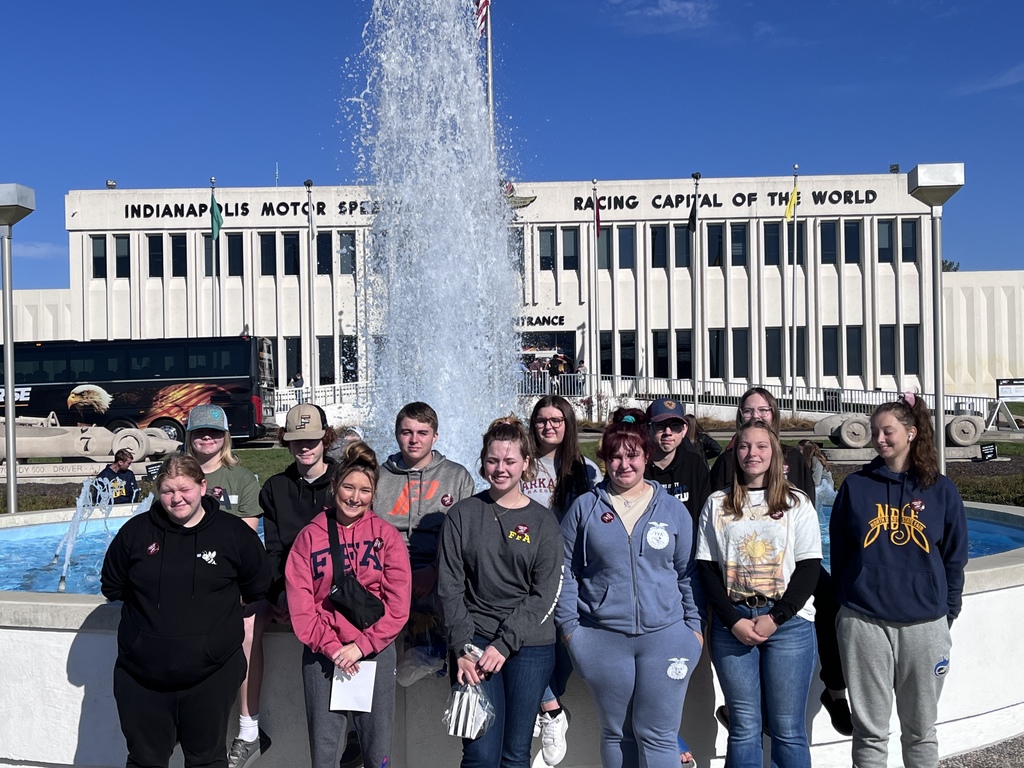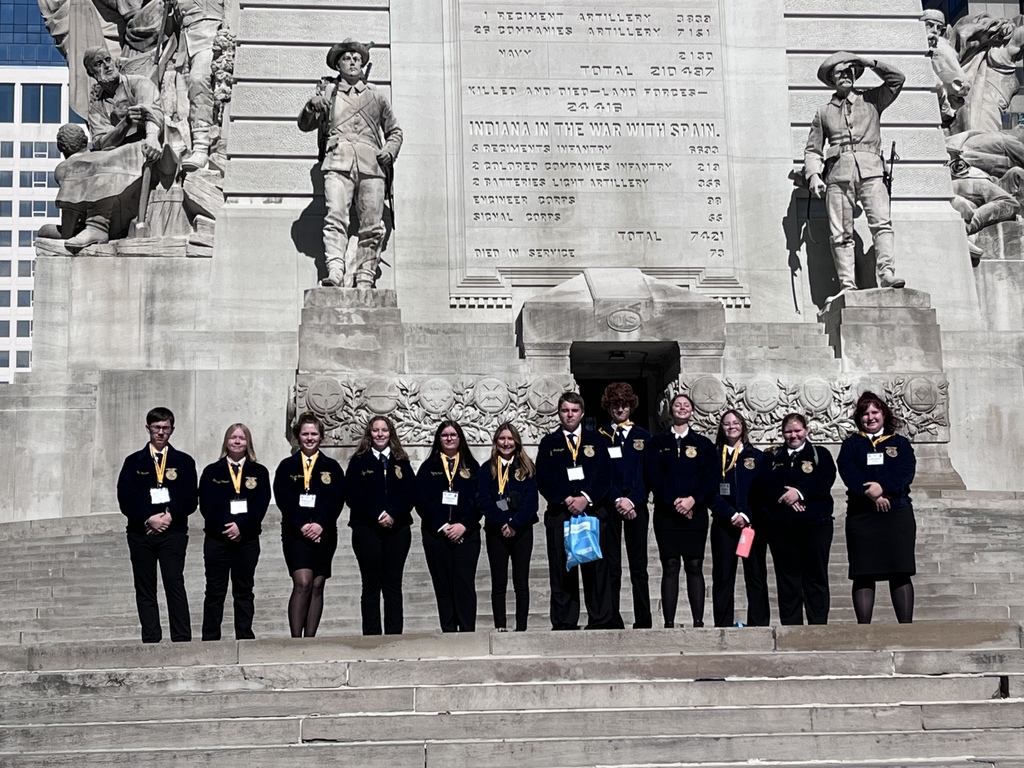 Overdue Books and Library Fines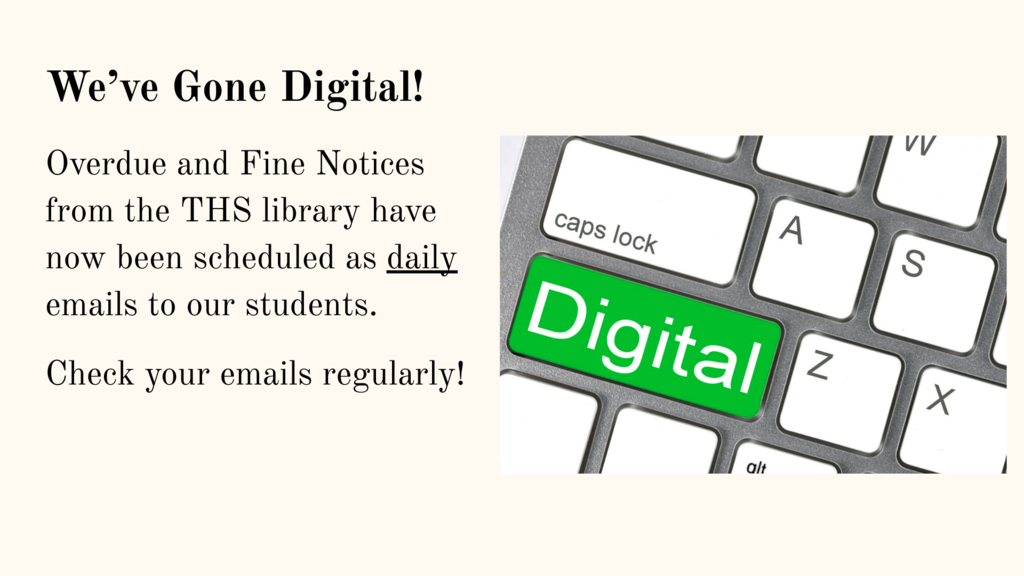 Emily and Joria are busy today helping out at the FFA mega store as part of their courtesy corp duties. These two were in the top three for the courtesy corp at the ND state convention in June which earned them this trip to the National FFA convention.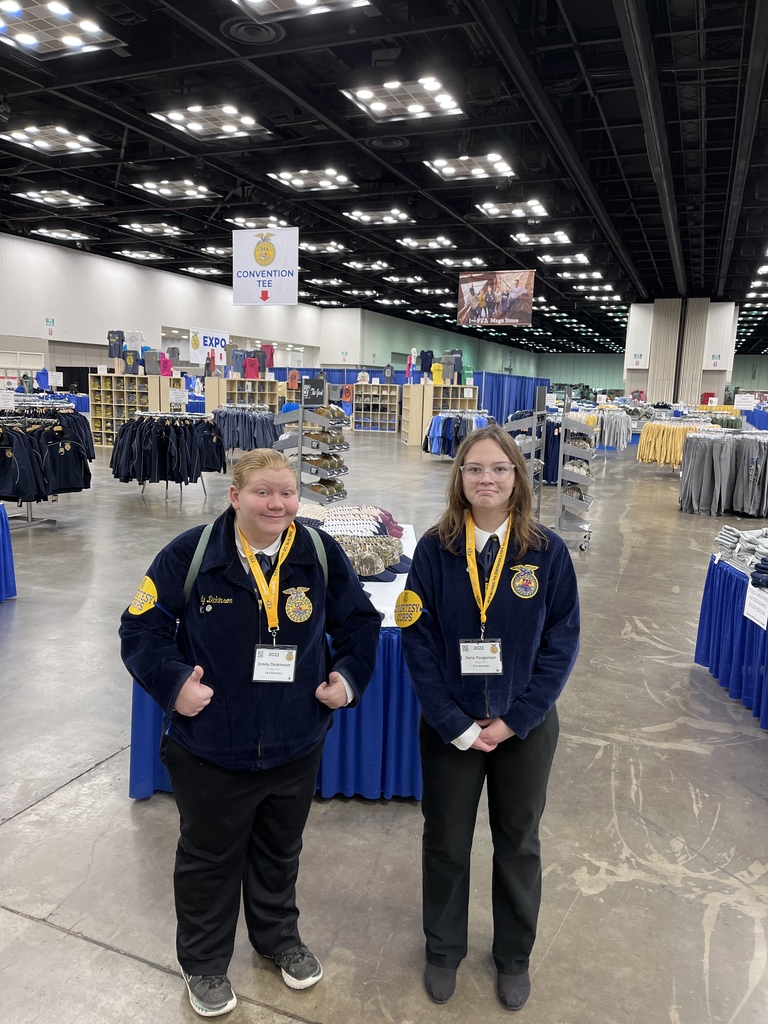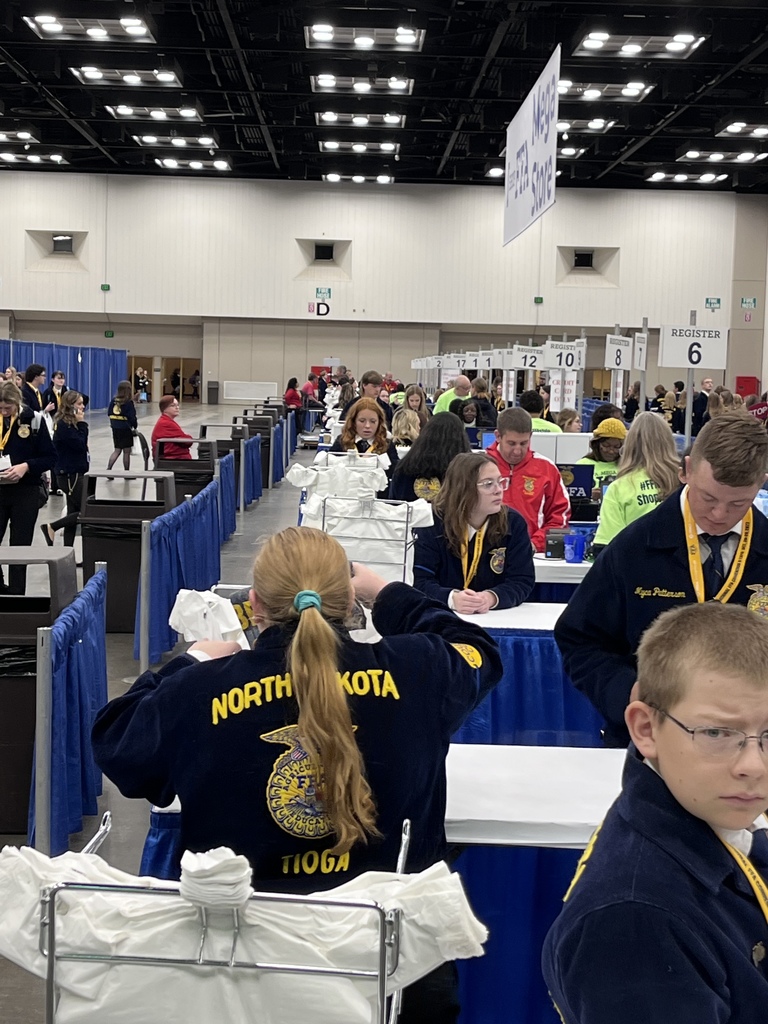 The Tioga Close Up group is fundraising with Mighty Missouri through November 11th! You can either order through one of our students directly, or you can go to
www.mightymissouri.com
to place your order! When you go to place your order, you can enter one of the student codes to help them raise funds! Codes are as follows: Kadinv Addysinb Samanthar Kaysenh Tayziec Zanobliae Gracien Emmat Brocks Aaliyahl Americac Danyono Austinl Paytonl If you order online, your order will ship directly to you!

Central lost and found. Stop in and find your child's sweatshirts. Come in Door #1. Will keep out until Parent Teacher Conferences and after that we will donate. thanks.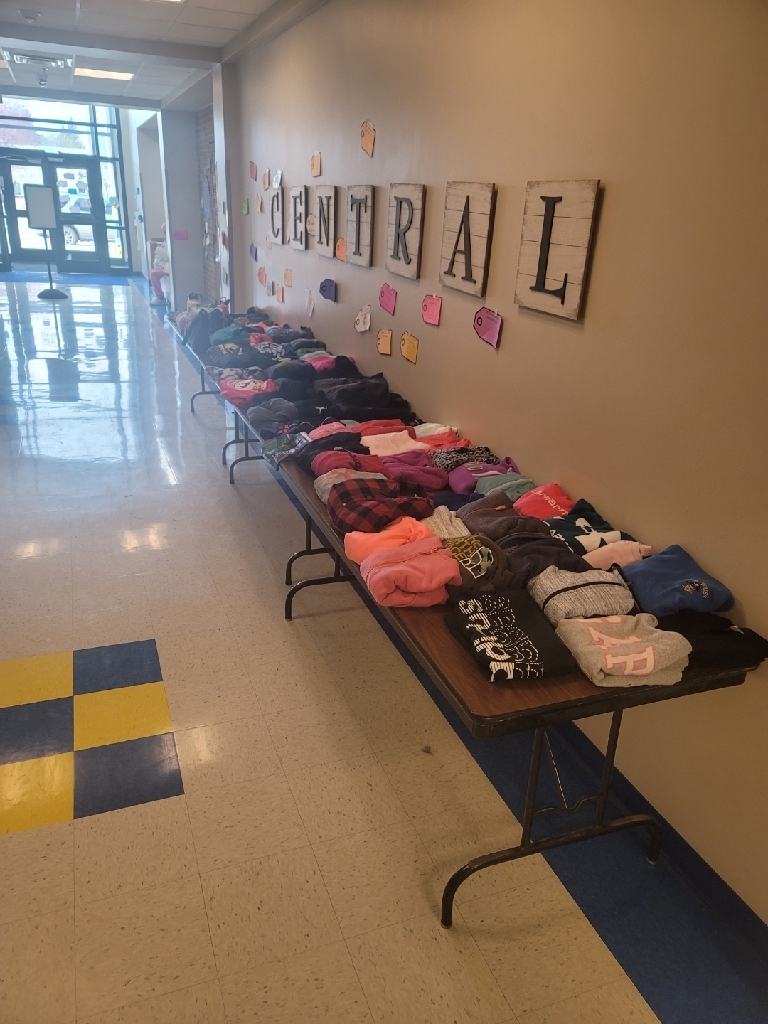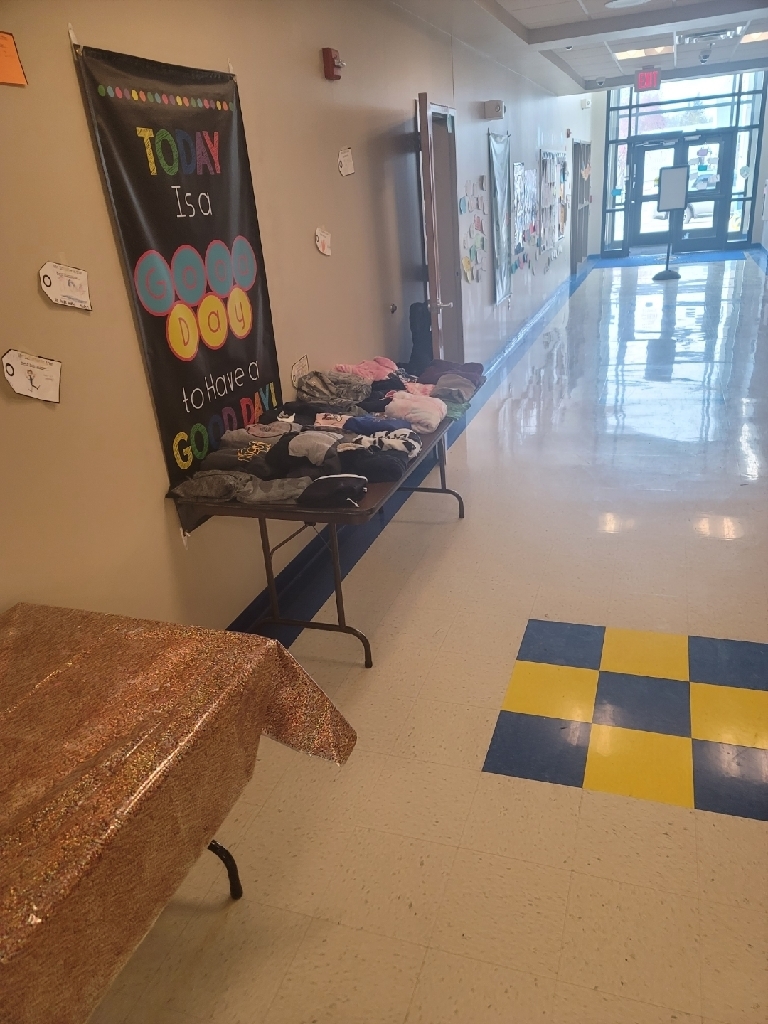 We made it to Indy!! The Tioga FFA has started taking in the 95th National FFA convention
The Tioga FFA continues their trek towards the National FFA convention. This time we stopped in Peoria, Illinois and toured the Caterpillar Visitors Center.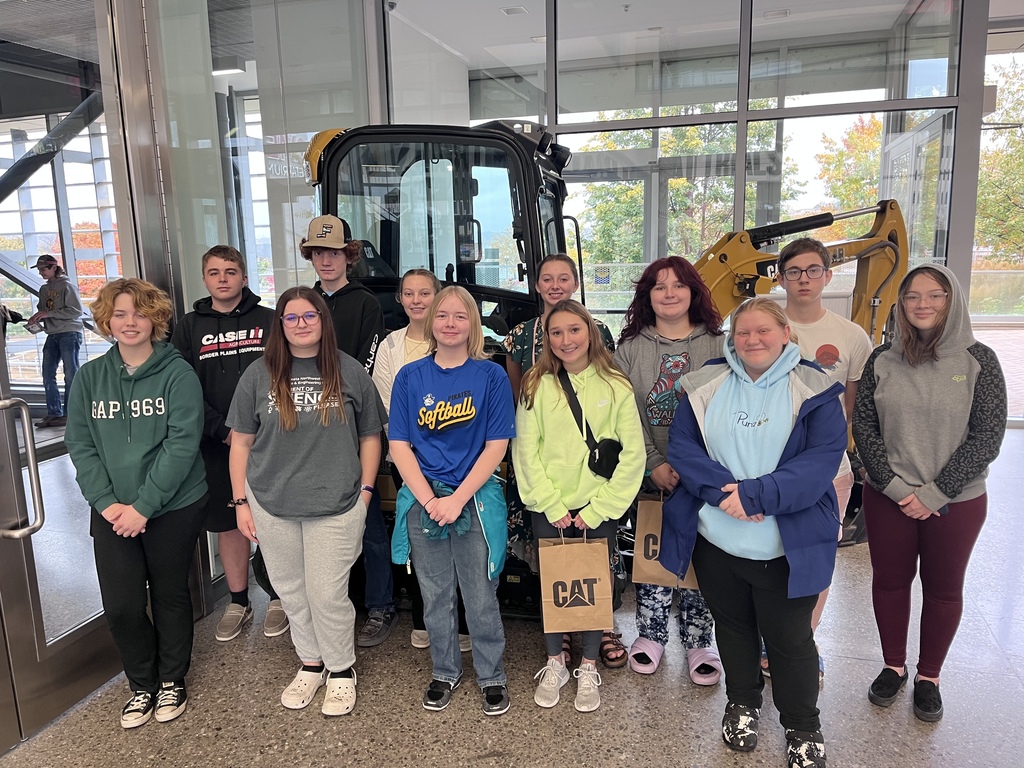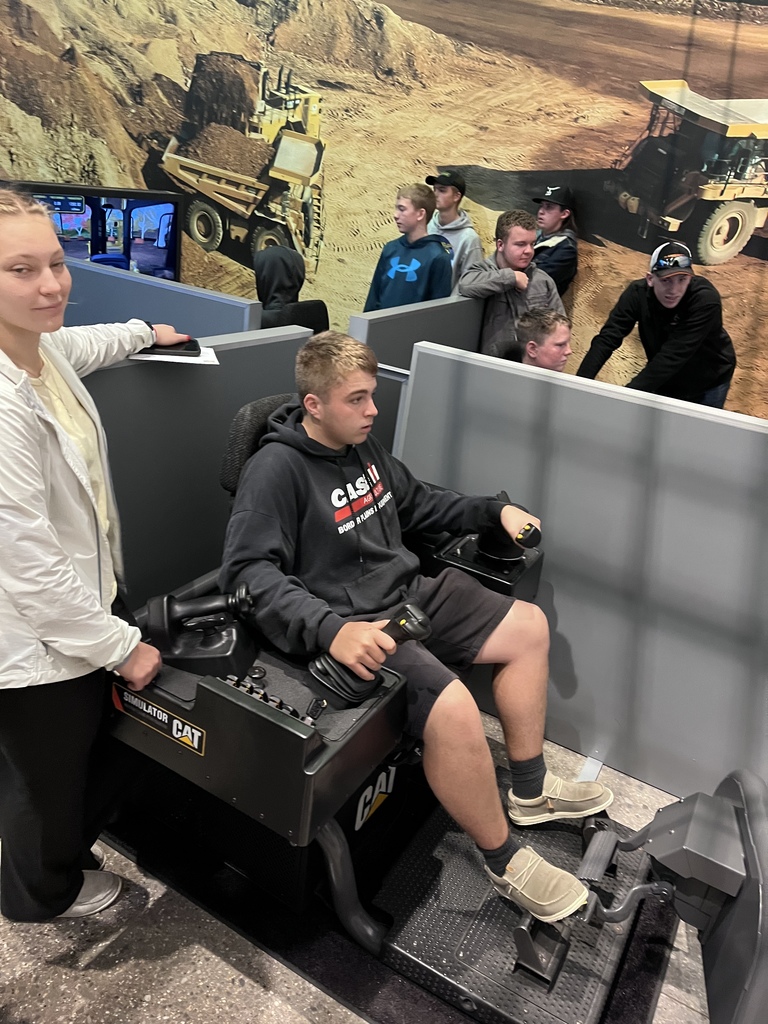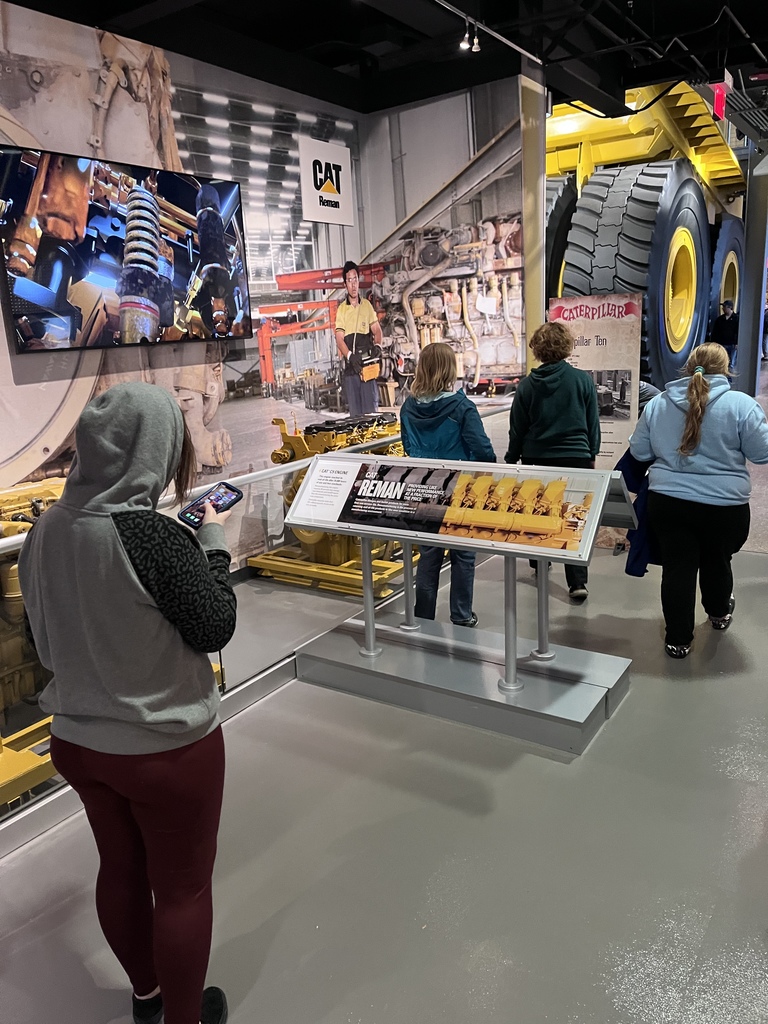 Tioga's Lego Robotics Team was able to travel to Minot yesterday to attend presentations to help them address their challenge for this year's competition. This year's theme is Superpowered! Their challenge is to explore energy sources and how energy is stored, distributed, or used in our community. Then they will design a solution or prototype of ways to make it more efficient, reliable, affordable, accessible, or sustainable. Thank you Enbridge and Verendrye Electric for your presentations and helping us start exploring ideas for this year's project!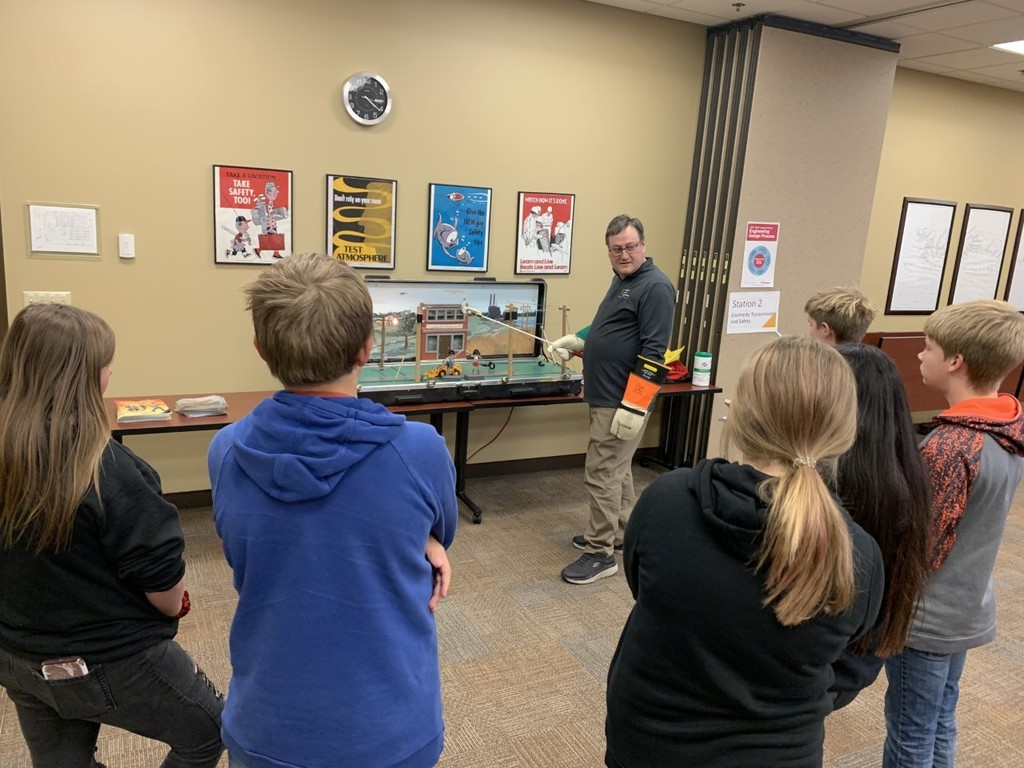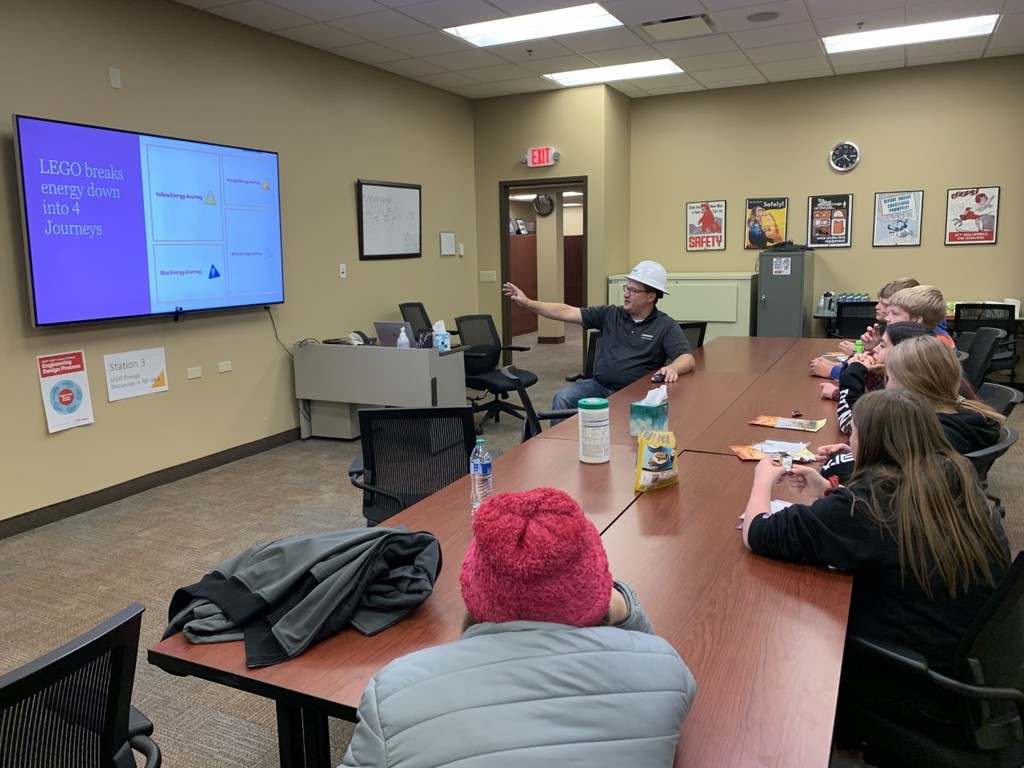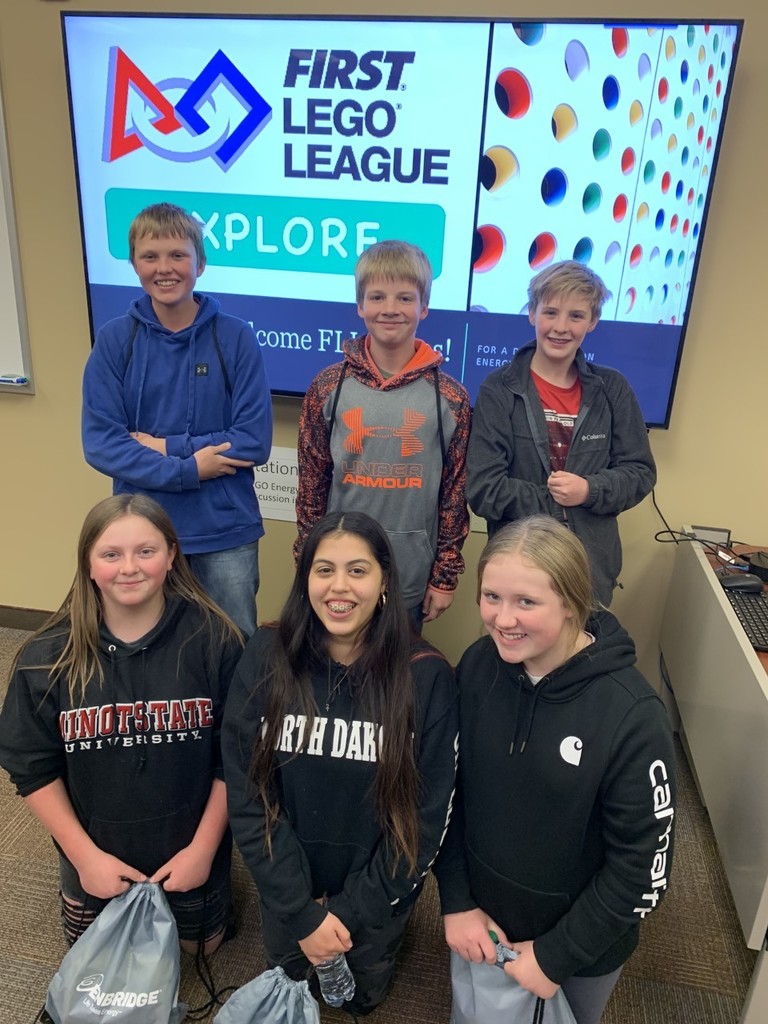 Everyone is invited to a performance of the THS Drama Club's one-act comedy, "Burglars, Bunglers, and Neighborhood Thieves." Tuesday, November 1 @ the THS gym. (Please note the change of location this year!) Doors open @ 7:30 p.m., performance starts @ 8 p.m. The regional drama contest is November 2 @ Williston High School.
Next stop for the Tioga FFA, we continue with the fruit theme. We toured a cranberry bog and watched them harvest the cranberries and learned how they the package fresh cranberries.