Thanks to the generosity of the Tioga Endowment Fund students at Central are going to be learning about Mini Golf this week. All grades K-6 are going to be learning about golf, putting, and patience while trying out the new course. We would also like to invite the community out for our first-ever Family PE Night this Saturday, March 4th from 2-6 PM at Central. For more information on the event you can visit our website at:
https://sites.google.com/piratek12.org/tioga-k-6-pe/family-pe-night?authuser=0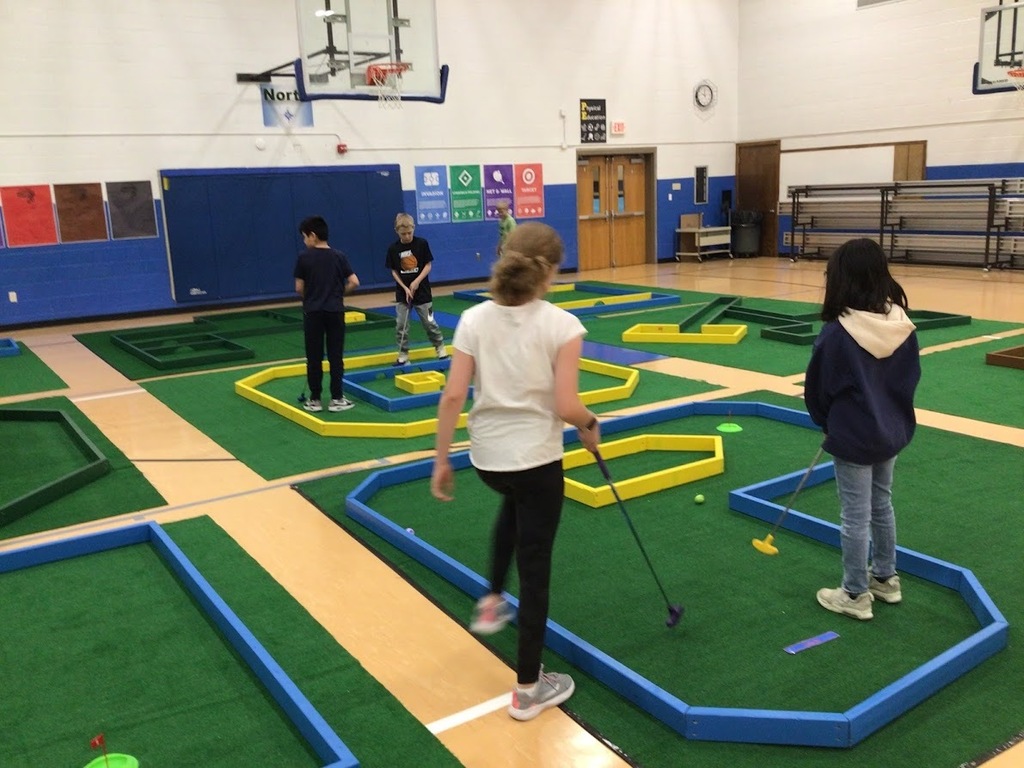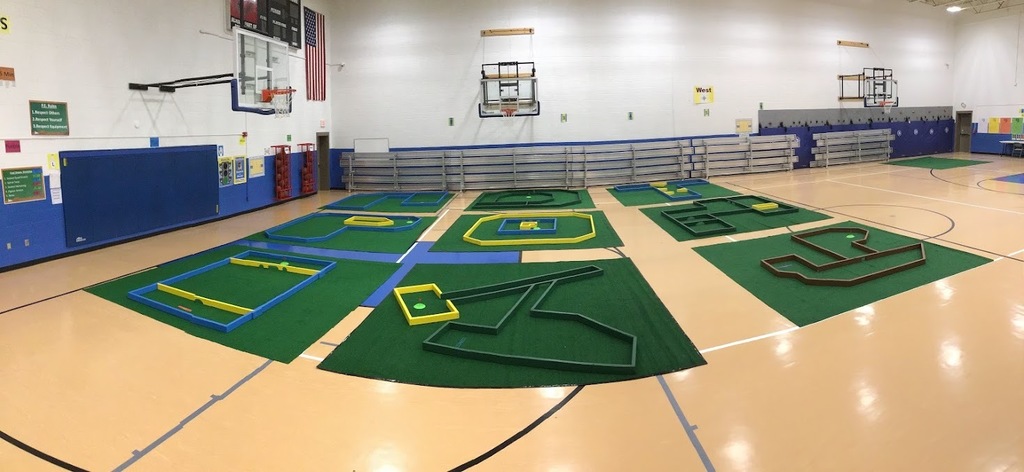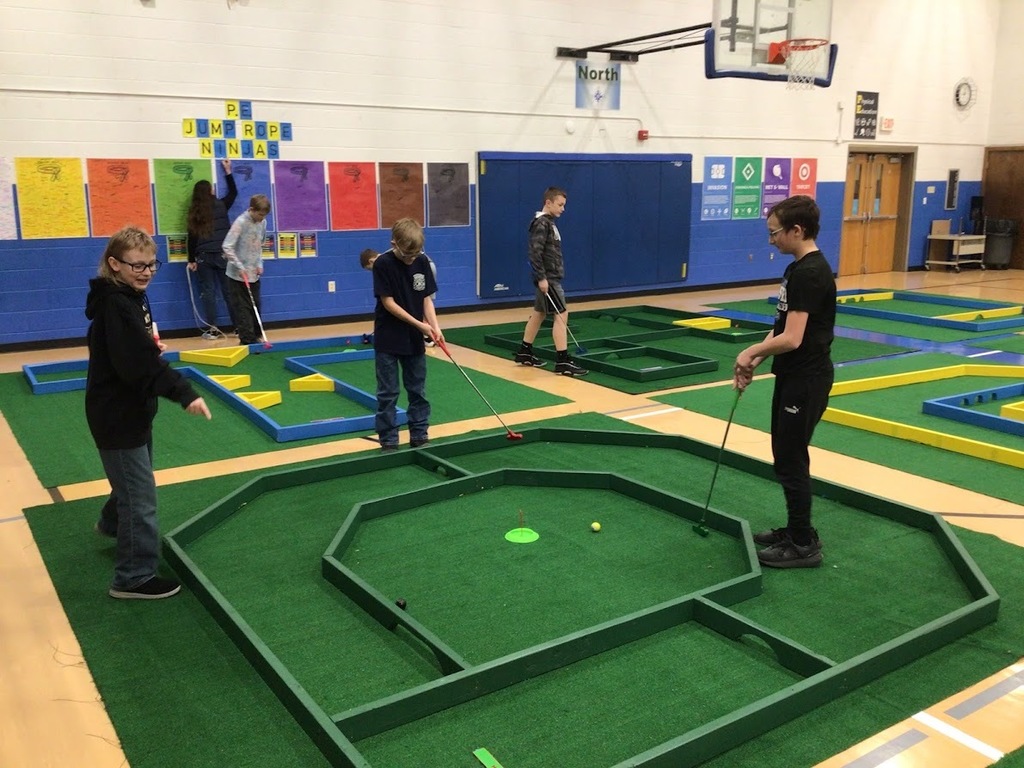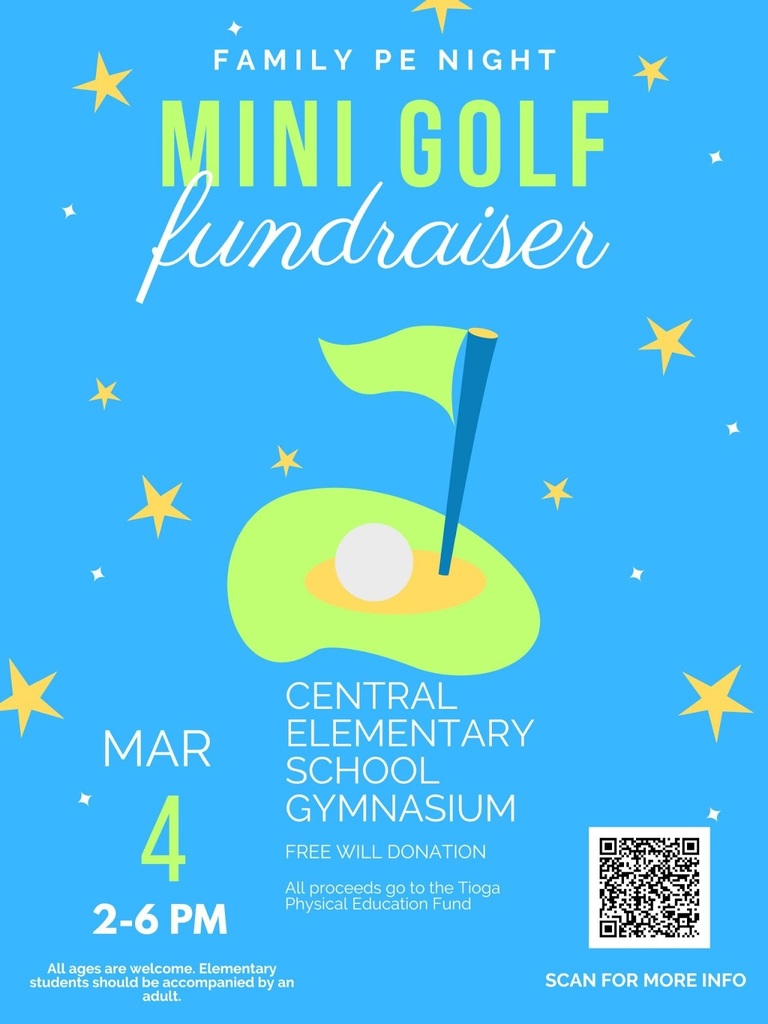 Read flyer about Hunter Education.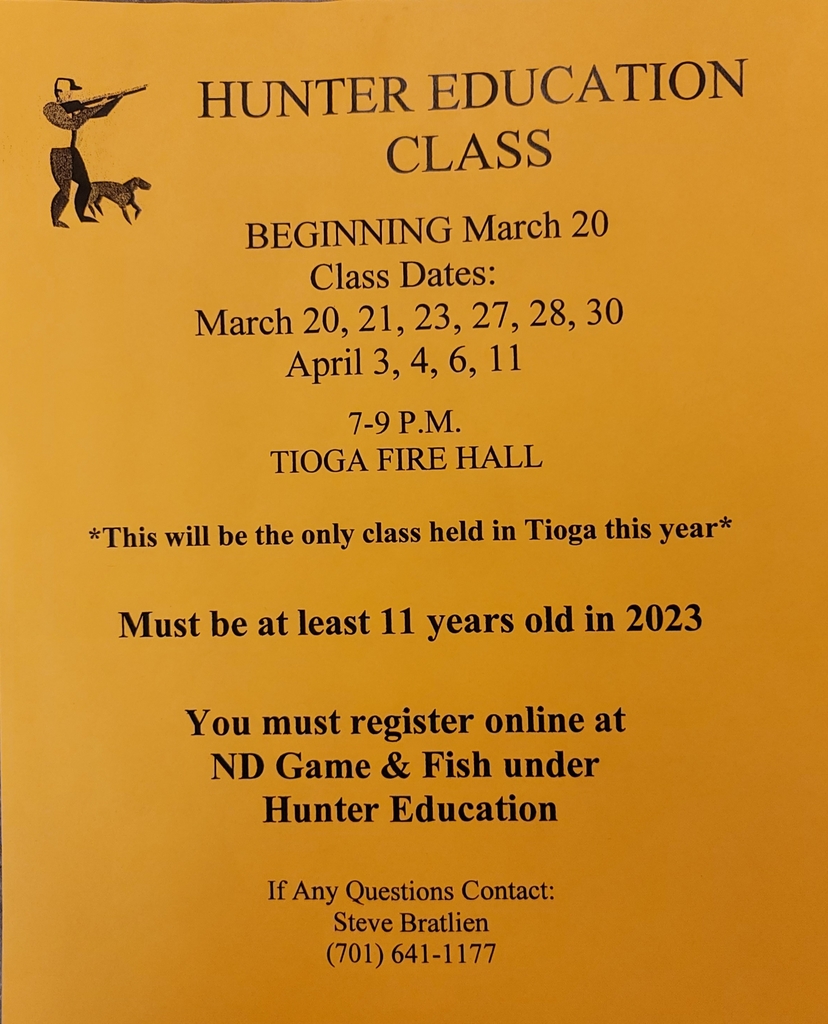 Miss Molenda's class cheering on the Pirates!! Go, Lady Pirates, Go!!

Congrats to the following Central students who placed at yesterdays Spelling Bee. 3rd grade Paris Keller took 2nd place 4th grade Teagan Clark took 1st place 5th grade Easton Rehak took 2nd place. CONGRATS TO DWAYNE DECLARO from the Tioga Junior High, who was the 1st PLACE WINNER IN THE MS DIVISION. DWAYNE IS ALSO A STATE QUALIFIER. CONGRATS!!!!!!!!
The Tioga FFA presented Ag themed coloring and activity books to grades K thru 3 as part of National FFA week. Thank you to the ND FFA foundation Ag in the Classroom grant to help pay for the books.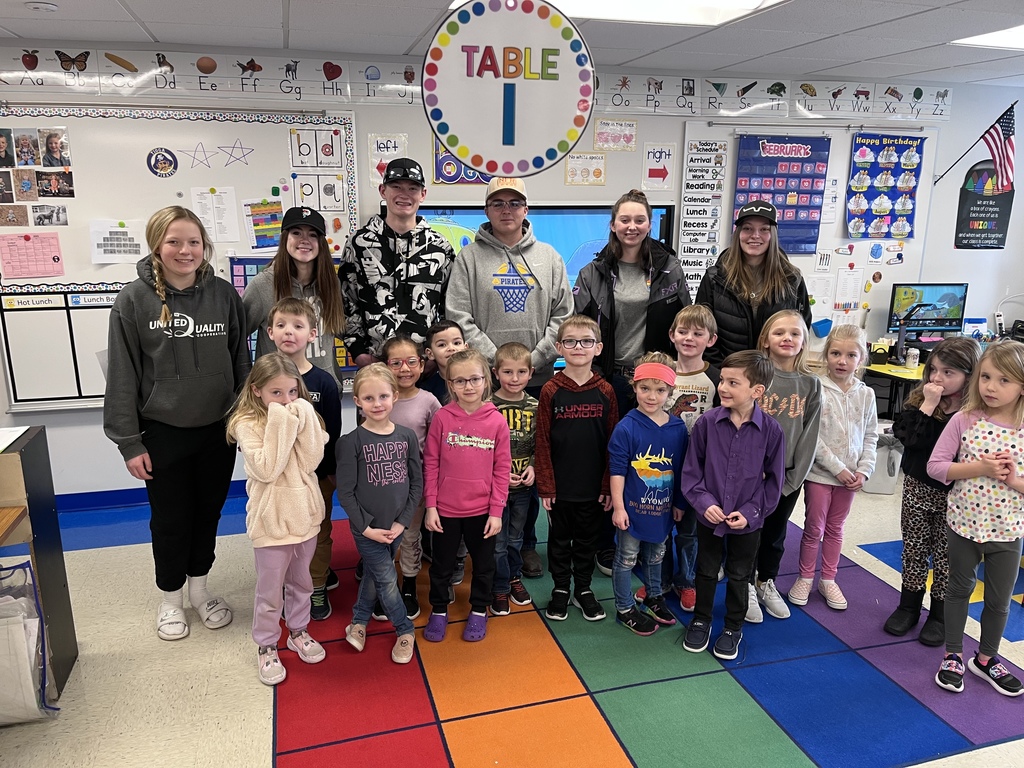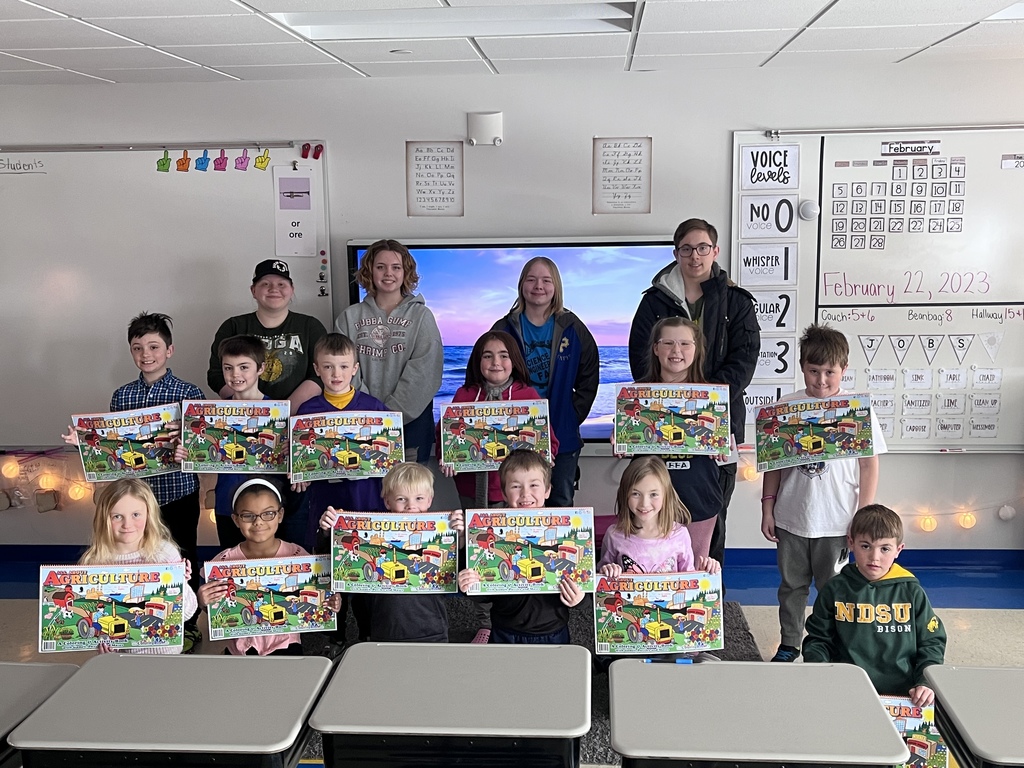 Gearing Up for Kindergarten for tomorrow night, 2/23/23, is cancelled. The makeup date is April 13th. Go cheer on the Lady Pirates as they play in the Region 8 Championship game tomorrow night!!!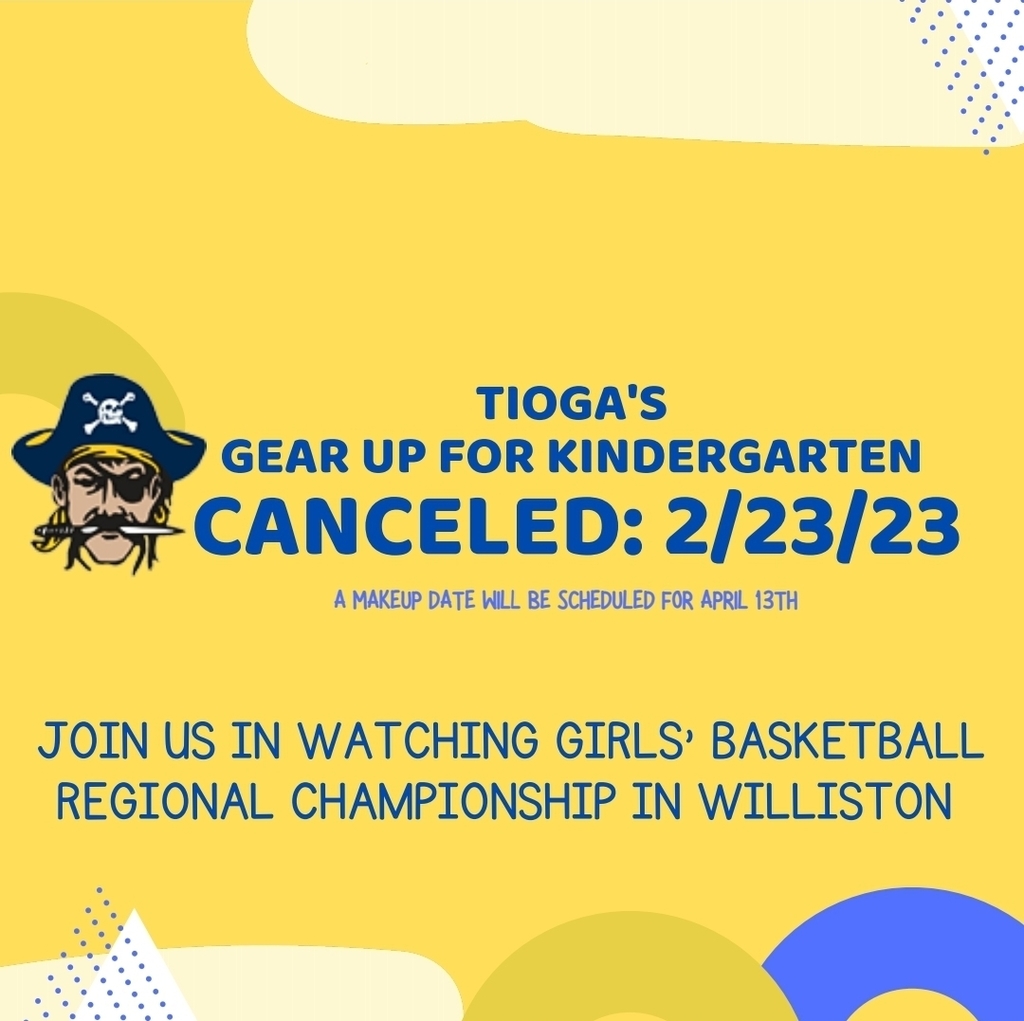 There will be a pre-season parent/athlete meeting for track on March 2nd at 6:30 pm at Tioga High School. All athletes who are intending to participate in track should be there with a guardian.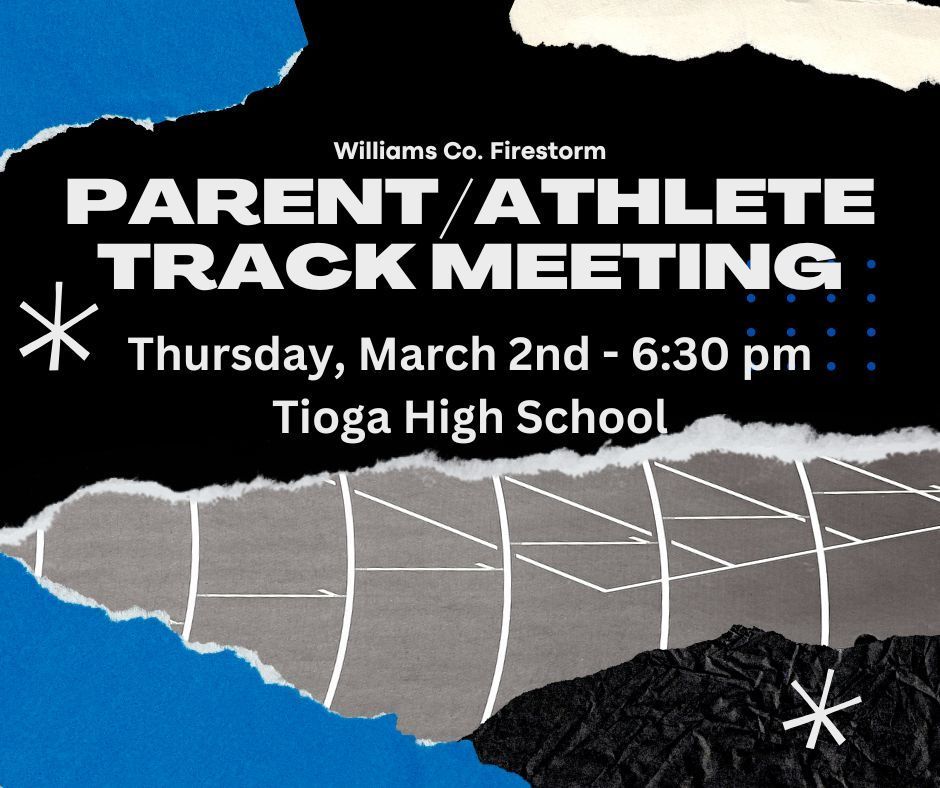 Tioga defeats Powers Lake-Burke Central 62-54 to advance to the Region 8 Championship game on Thursday at 7:30pm. Go Pirates!

The Tioga Lady Pirates defeated Mandaree 55-42 to advance to the Region 8 semi-finals. They will take on the Powers Lake- Burke Central Ranchers tomorrow night at 7:30. The game will be broadcast on BEK, or you can attend at WSC. This was the first victory for the Lady Pirates in a region game for basketball in 19 years. Good luck tomorrow night!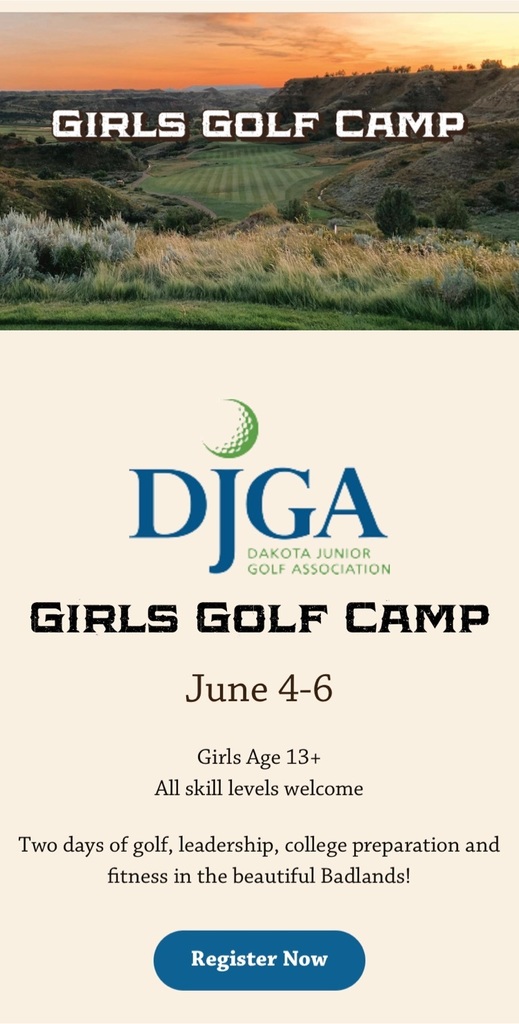 With the weather forecast for Wednesday, we will not be bringing the Junior and Senior students to Bismarck for the legislative tour. We will be looking to possibly reschedule depending on how their open schedule and our open schedule pair up.

Tioga Pirates won 3rd at the Cyber Madness Tournament held in Bismarck today. They won $250 scholarships, $20 Amazon gift cards, and Palo Alto sweatshirts.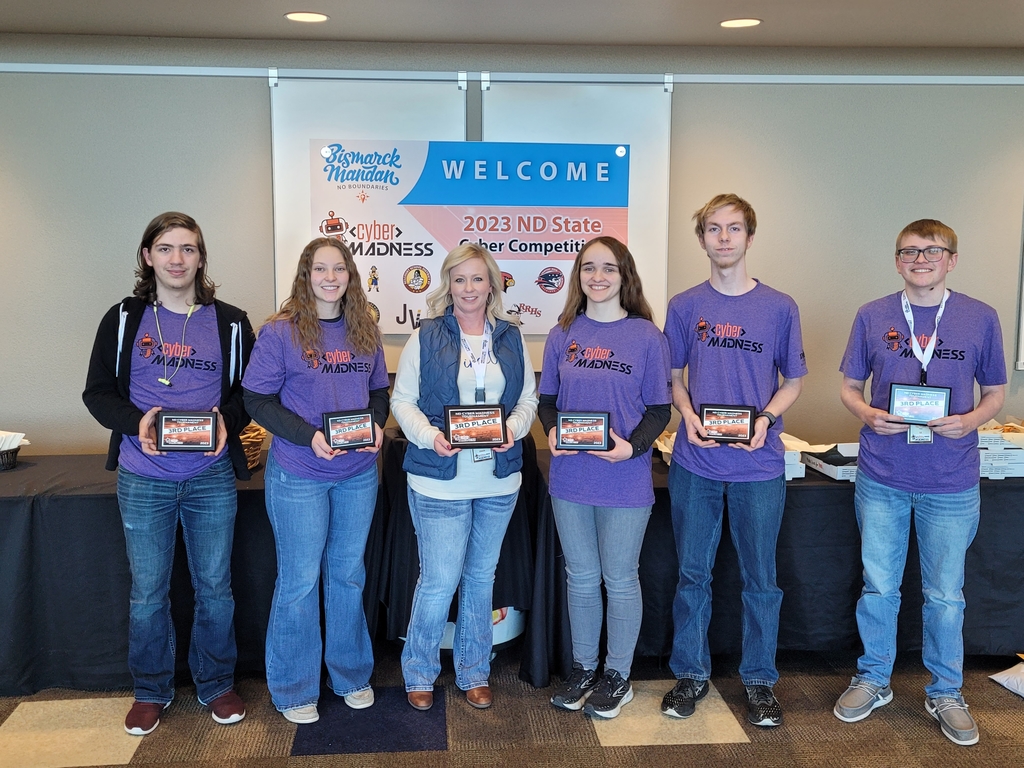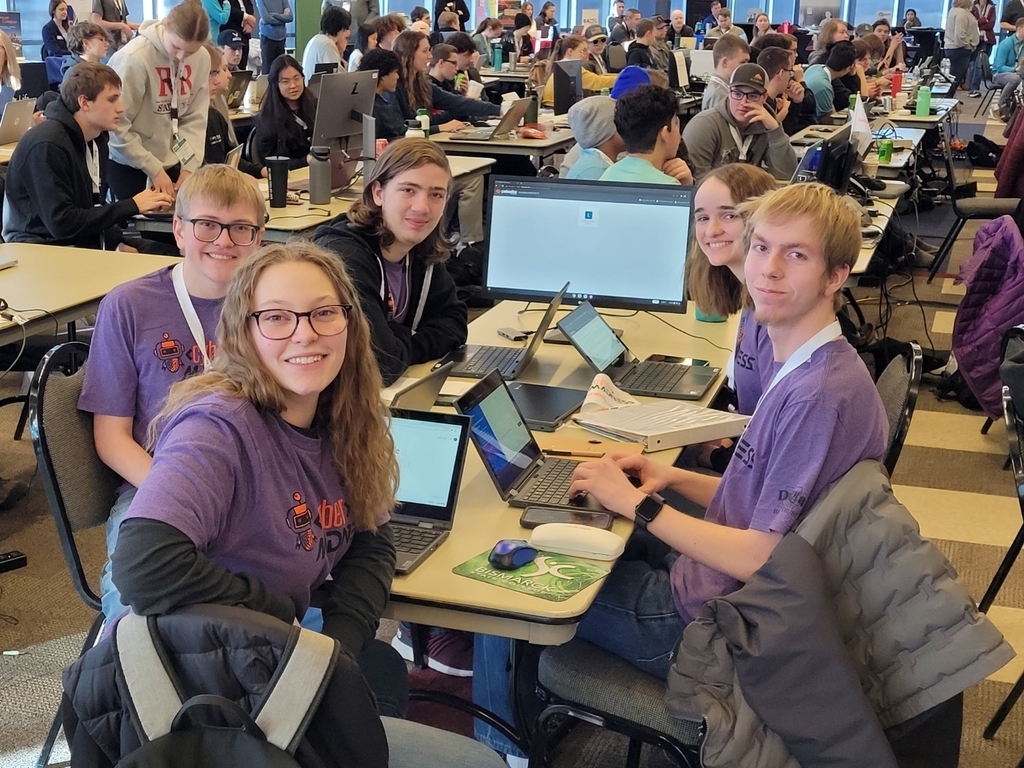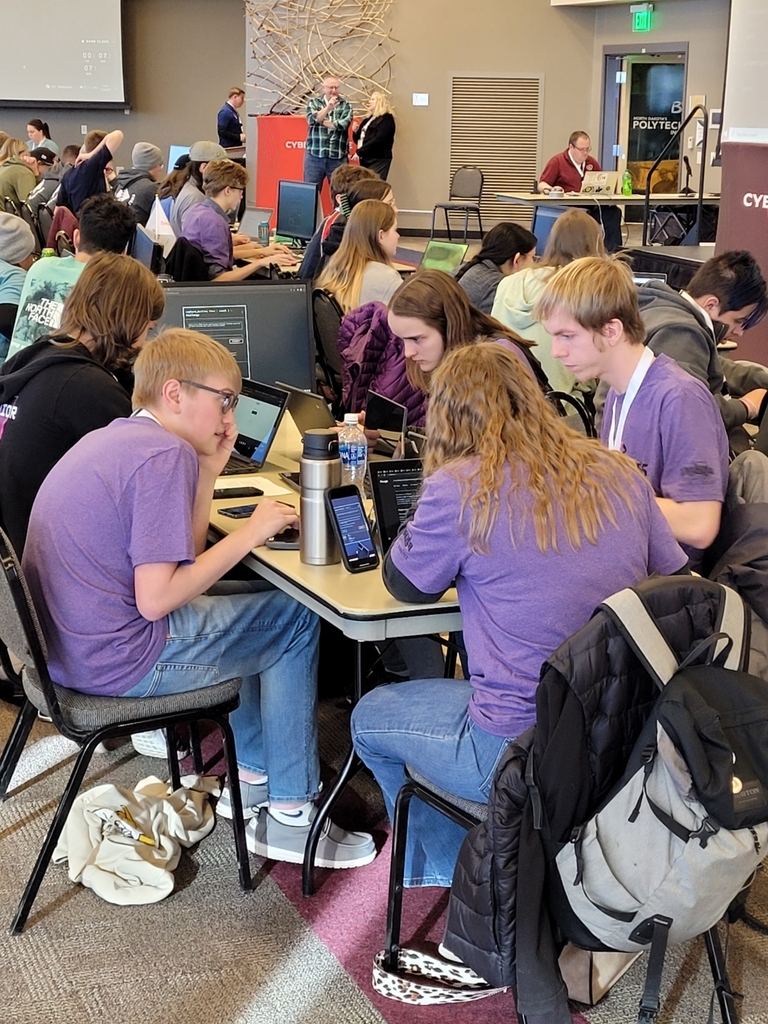 Next week is National FFA Week! THS students and staff are encouraged to participate in the fun dress up days. See the poster for more details.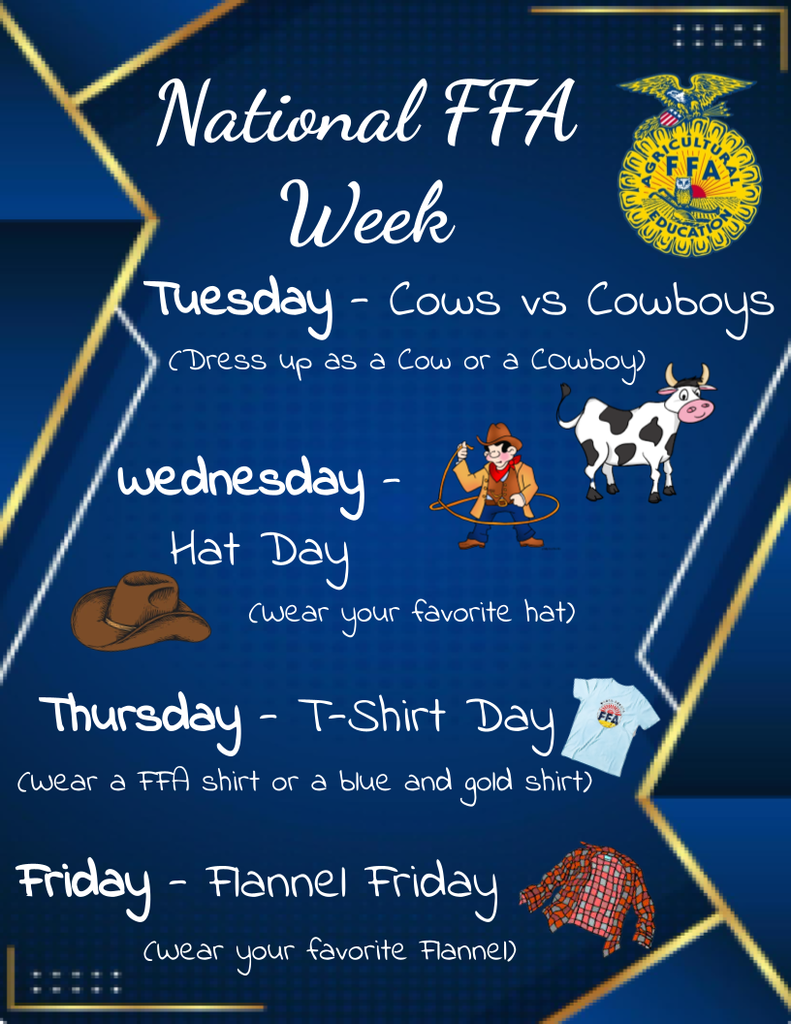 Invitation to bid on Tioga Schools' surplussed 2012 snow blower used at Central Elementary. Contact Carolyn Eide, Superintendent, at (701) 664-2333 for more information. Sealed bids must be at Tioga High School, PO Box 279, Tioga 58852 no later than March 13 at 4:00 p.m. Bids will be opened at the Tioga Regular School Board Meeting that evening. Snow blower sold "as is" and must be removed from the property NLT March 31, 2023.
The Williams County Track & Field will be hosting a Freezin' 5K and community Spaghetti Feed Saturday, March 25th. Register at this link:
https://forms.gle/VNHab2tSatWcNJSW9
Proceeds from this event will go to the track team in purchasing team gear and equipment they need.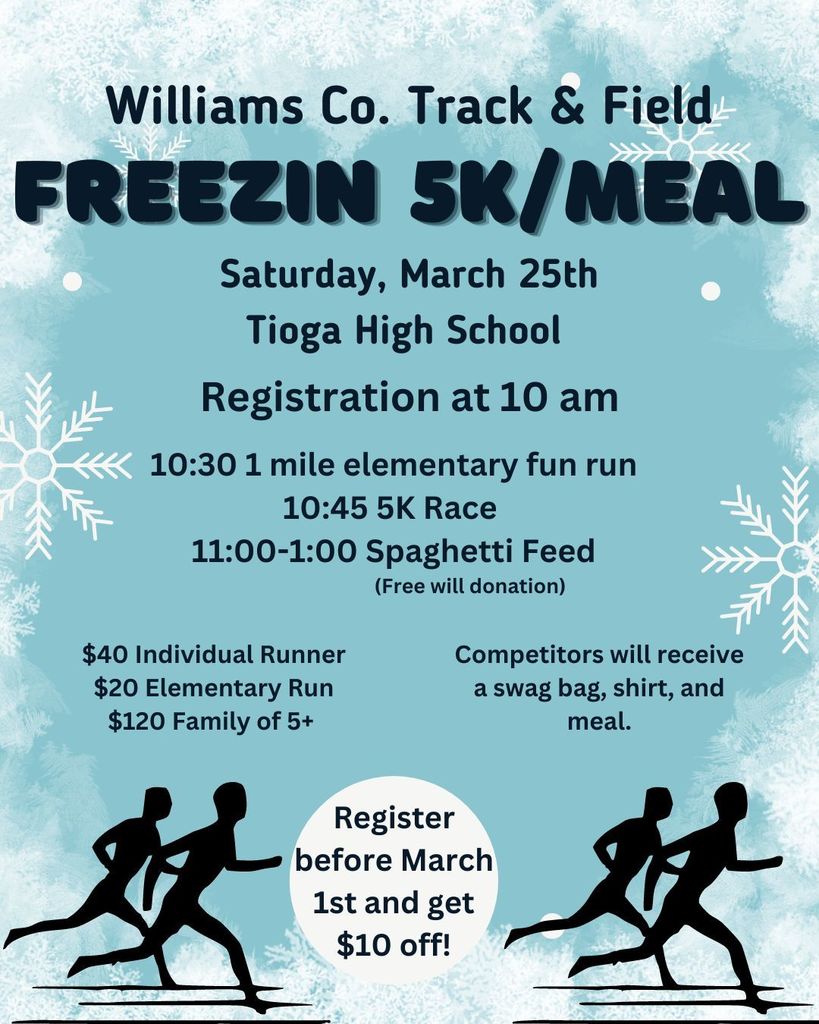 Follow the Williams County Firestorm wrestlers starting at 10am on the NFHS network. Good luck to all our wrestlers!
Kindergarten had special visitors today to visit with them about teeth and how to take care of them. Thank you to Dr. Amber Wentz and Shantell for the new tooth brushes and other goodies!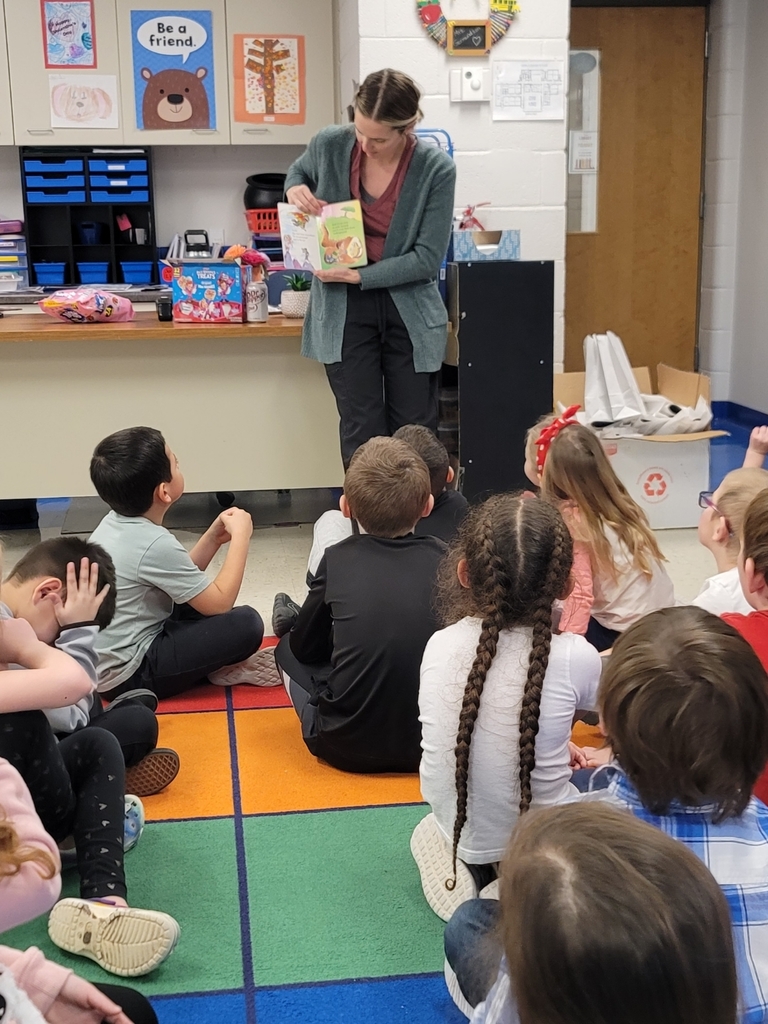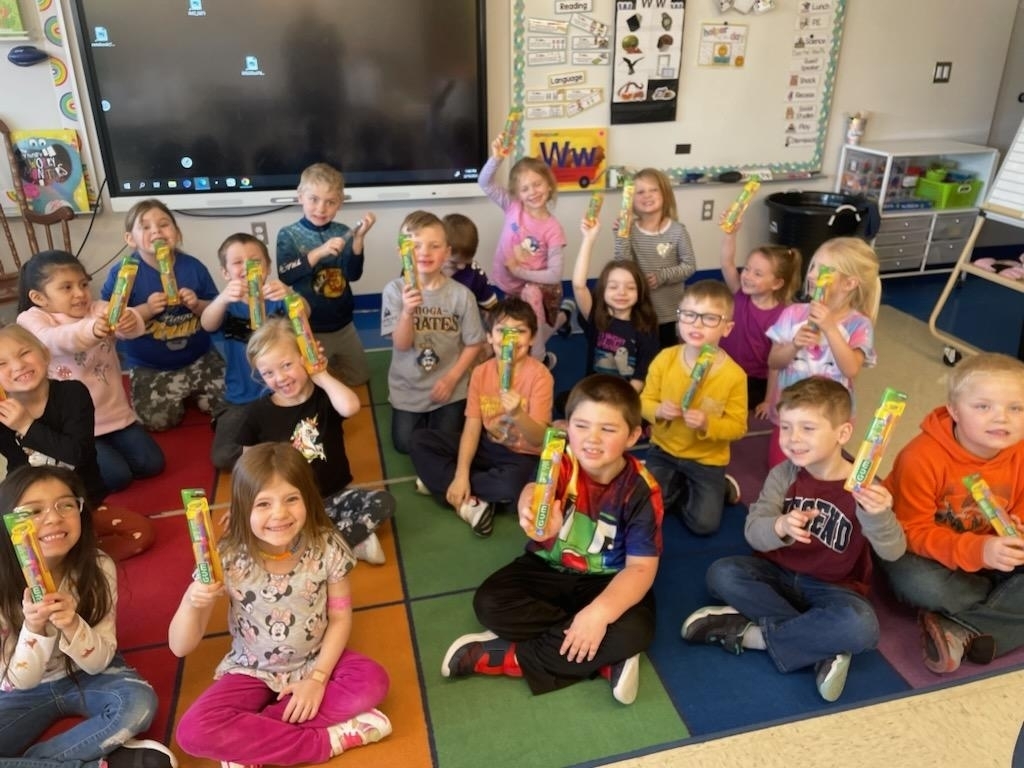 Congratulations to.... Ryne Skabo on being named to the NDASSP Academic All State Honorable Mention Team!! Dwayne Declaro and Baryon Espartero on being selected to represent Tioga High School at the Williams County Spelling Bee next week in Williston!

Mrs. Mosley's 5th grade Valentine's Party.