The Lady Pirates take on Stanley tonight in Tioga @ 5:30PM to fight for their chance to compete in Sub-Regions next week. Come out and support and help cheer them to another victory!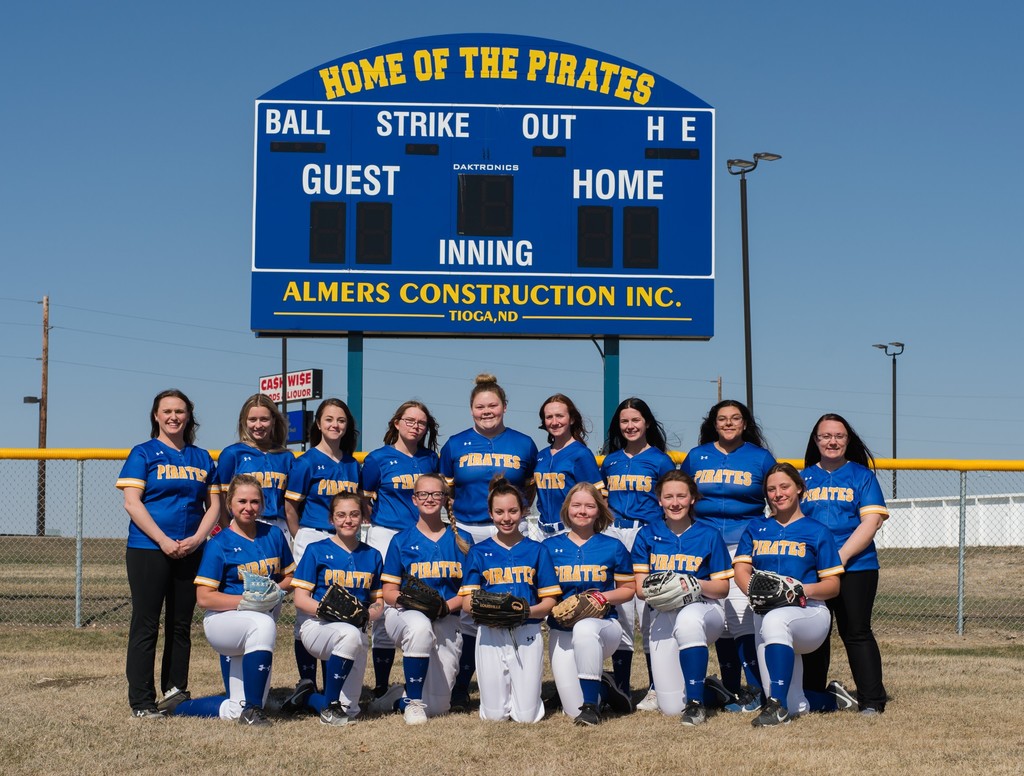 Josh Foust with I'm Possible Training is coming to Tioga! He will be here every Tuesday (watch for possible changes when other camps are in town) to help our players work on their basketball game! Hope to see everyone!💙🏀💛 Here is the link for registration!
https://iptnd.com/ray-willistonv2
Spring 2021 Semester Test Schedule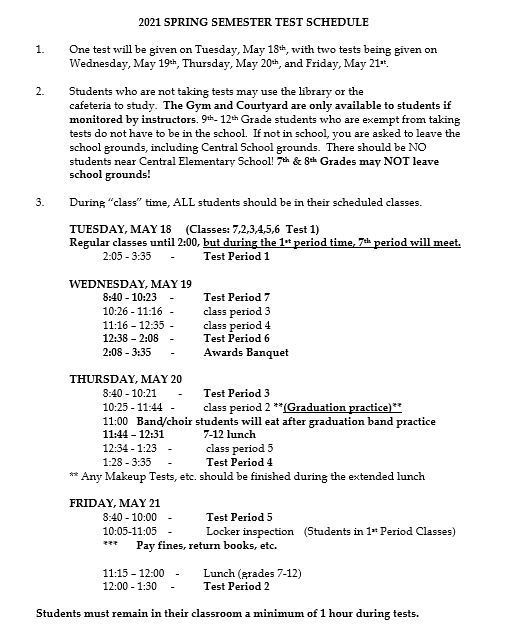 Watch Local Fire Departments doing a high rise training. See attachmeny.


Greetings! The Great Plains Food Bank Mobile Food Pantry will be stopping in Lignite, Ray and Tioga on May 20th and 21st. See attached flyer.    Hunger is an issue that we can do something about. Here are several ways you can help:   Volunteer! Volunteers are CRITICAL right now – we need you! o   REGISTER HERE! Once you are registered you can sign up for a slot at a Mobile Food Pantry near you! Spread the word! Post the flyers around town, share the attached JPG on your social media networks, or talk about the events with those you know! Respond and share to Facebook event links to get updates and reminders!   Anyone in need of food assistance from any community is welcome to attend! We will ask clients to complete a short intake form onsite, then drive through the distribution line. We will ask clients to remain in their vehicles at all times and wear masks while interacting with staff and volunteers. We welcome those who cannot attend to designate someone to pick up for them. Volunteers will be asked to sanitize, wear masks, and follow social distancing guidelines.   Thanks for your help in addressing hunger in your community! View our website for all upcoming distribution information. If you wish to be removed from this list, please let me know.       Zoe Absey Project Specialist Great Plains Food Bank 1720 3rd Ave. N, Fargo, ND  58102 Direct:701.793.4874 

Mrs. Iverson's 3rd graders went to the Norseman museum and learned about the history of Tioga.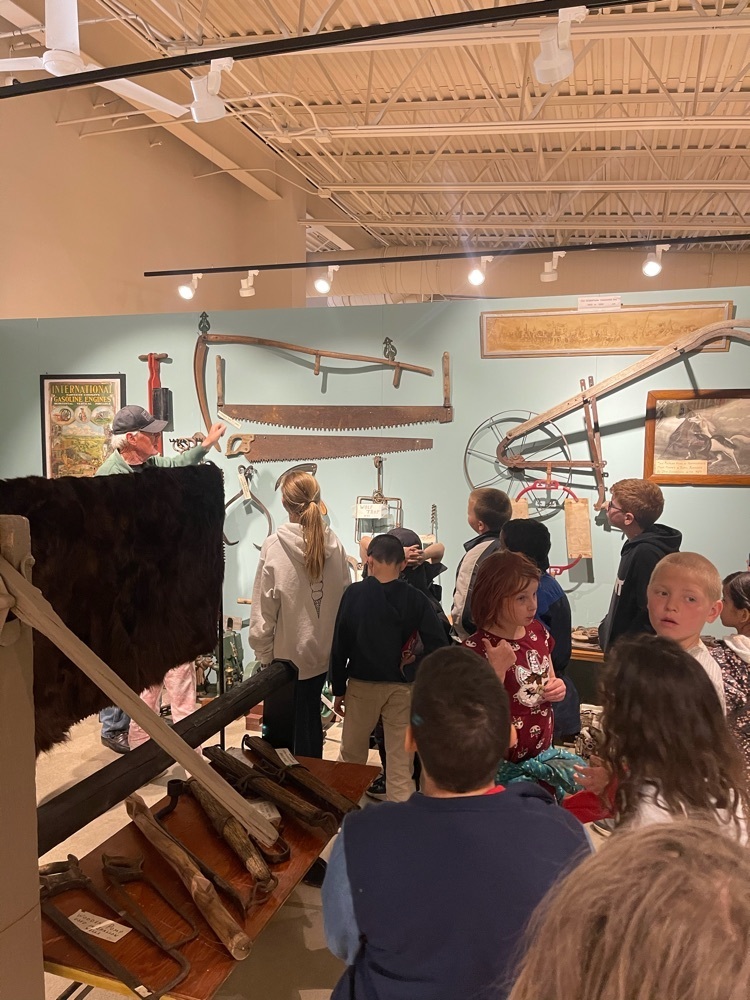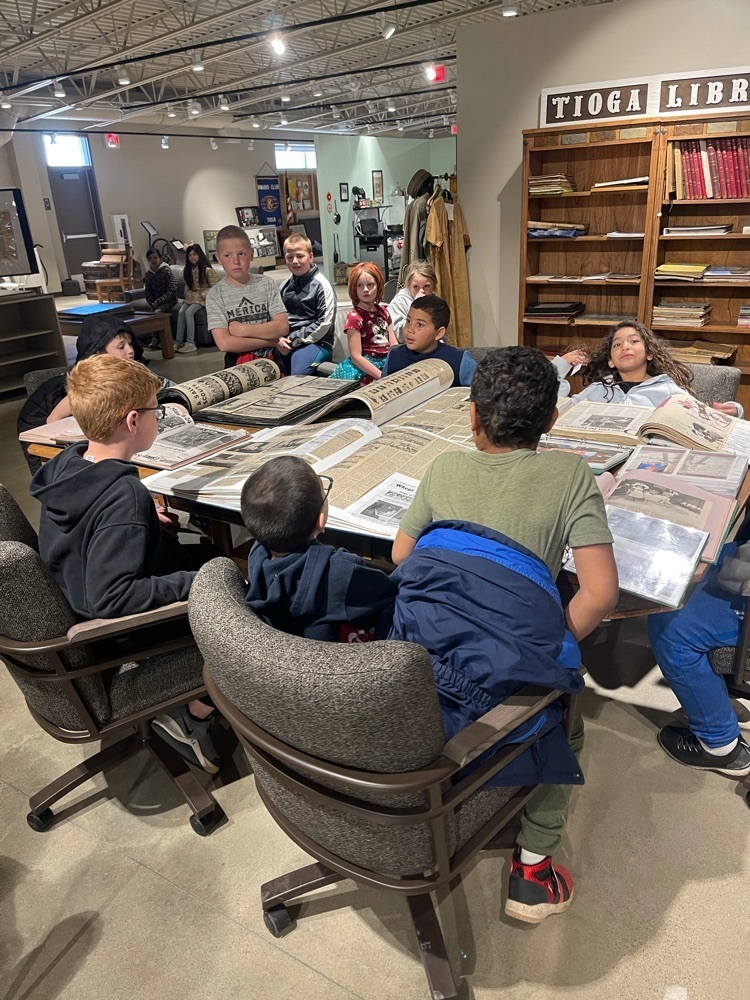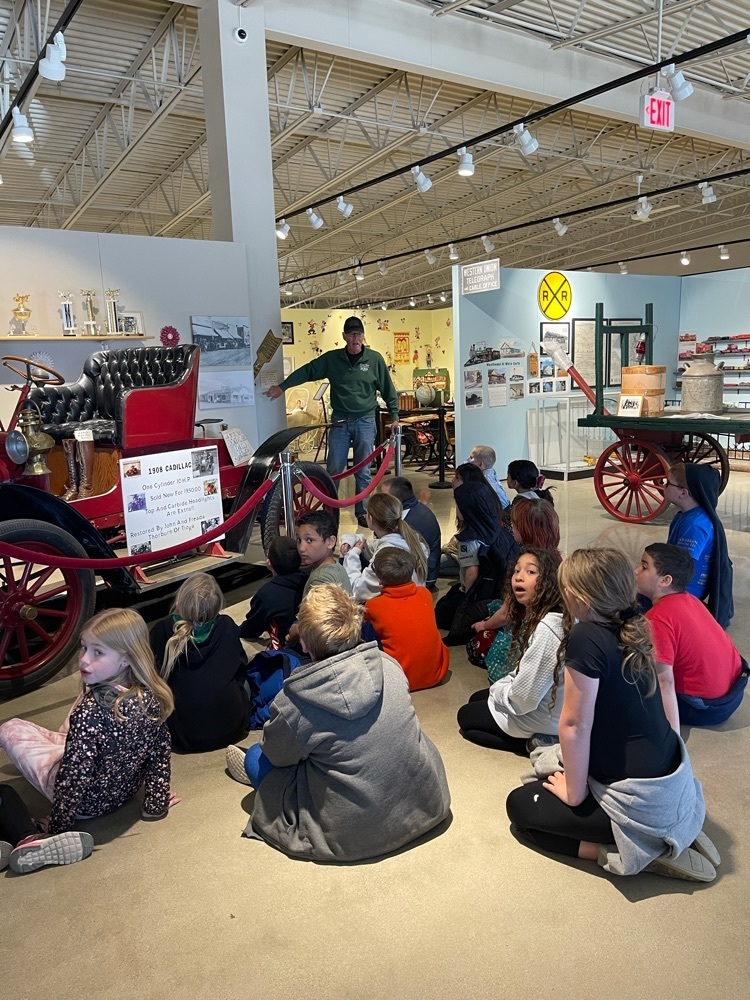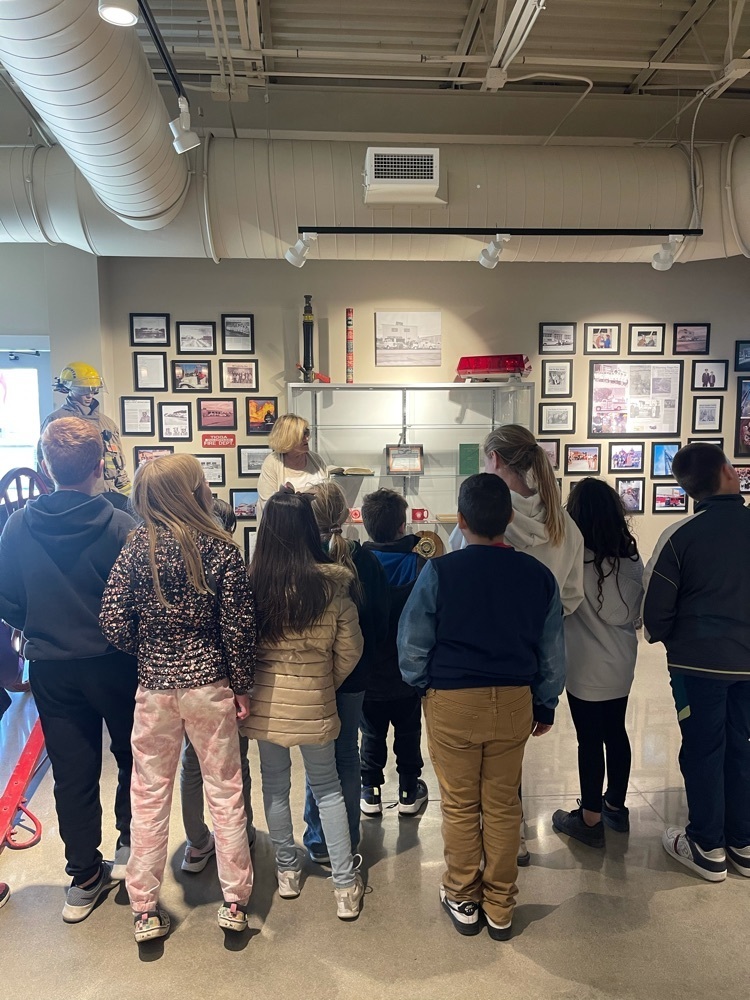 We are happy to announce that the USDA has extended the free breakfast and lunch GrabBag program through June 30, 2022. Please see the following form for additional details.
https://5il.co/schr
Also found on our website, in the Documents, under the Forms folder.
This handsome Pirate, featured at the student art show last night, has been gifted to THS and will grace our halls for years to come. Thank you, Laken Martinson, for your dedication and generosity! May you never stop creating! #ThoughtfulGifting #PiratePride!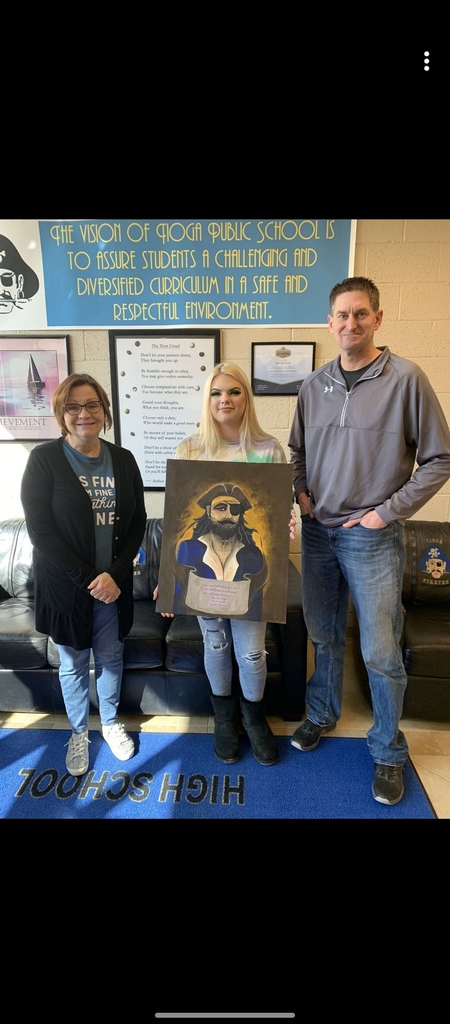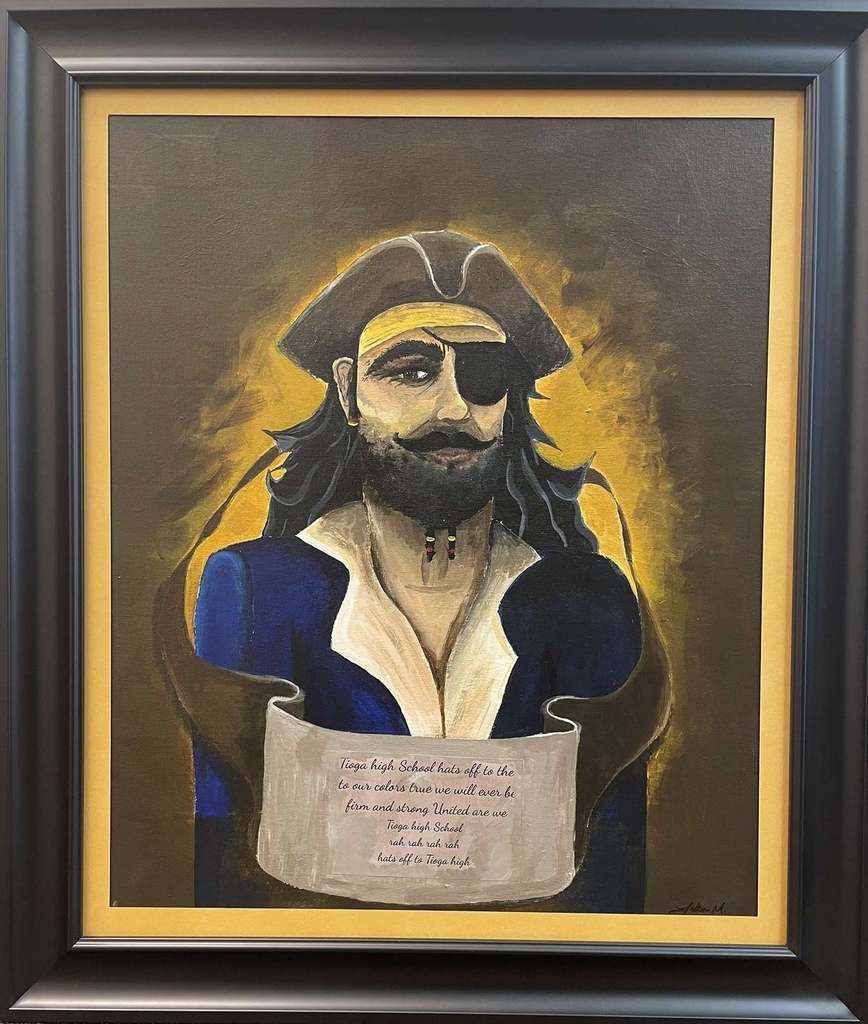 Miss Molenda's class visits the Norseman Museum.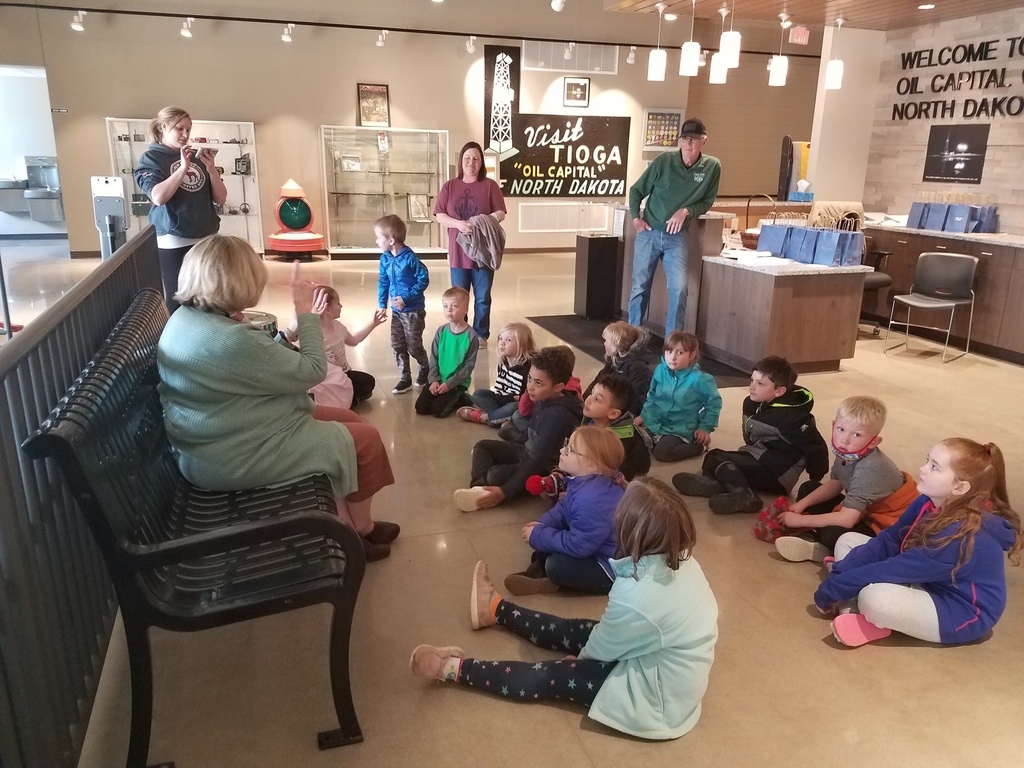 A long time ago in a galaxy far, far away... Word is spreading that the evil Galactic Empire is building another Death Star. Knowing that their only hope in restoring balance to the galaxy is finding and joining forces with the elusive Jedi Order, the rebellion has reached out to a small group of freedom fighters known as the THS Artists. It is said the Jedi are among them. For the last year, these brave artists have been in training, fine tuning the skills and knowledge necessary for defeating the Empire once and for all. They are finally ready to share! Join us tonight at 6:30 as we kick off the Jr./Sr. High concert with an art exhibit you won't want to miss! The Rebellion needs you! Empire spies are all around, so sabers and disguises are welcomed! A prize will be awarded to the best-dressed Star Wars character. May the Fourth be with you!
Tomorrow night, May 4, grades 7-12 students will perform in the spring music concert at 7:00 in the THS gym. All are welcome to attend!

Tioga High School is proud to announce that Cristian Lagunes will be wrestling for Minot State University in the coming fall!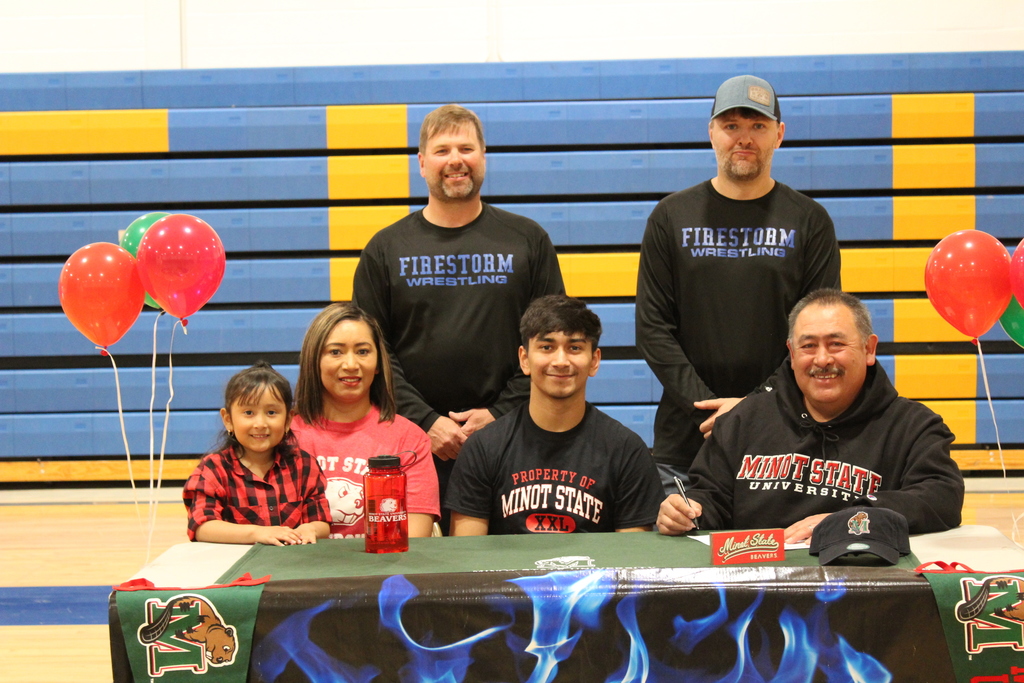 Congrats to following Central Students for placing at the Math Meet today: Keslee Keever took 6th place. Waylon Seeyle took 4th place. Piper Moberg took 5th place and won Calculator. Weston Lalim took 6th place. Congrats...

Math Meet students with their teacher.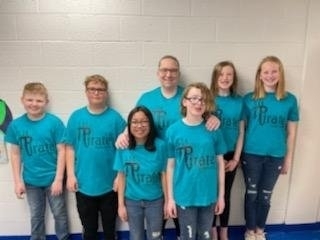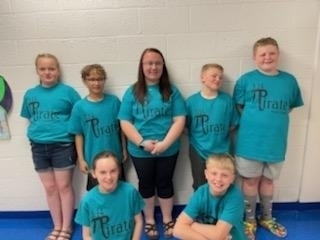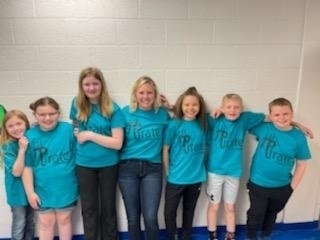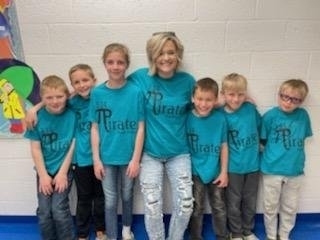 This is for all ND kiddos that are early childhood age.

Message from Mrs. Placek at Central: Thanks to everyone for their support of our Scholastic Book Fair!! We had an awesome event with over $7,500 in sales!! Half of that amount will come back to the school in Scholastic Dollars to purchase books for our library at Central! A reminder to those who set up eWallet accounts for their children. Any unspent funds were transferred over to the Scholastic Online Store when our Book Fair ended. You can check there to finish spending!
UMary VB camp deadline has been pushed back to MAY 10th. Please get everything in to Mrs. Mosley by then. (Camp dates-June 2-4)

The State Science Fair winners for 2021 are as follows Payton Raan, Addie Norgaard, Paige Hollingshead, Brooke Vachal, Lindsey Vachal, and Destiney Simmons. Congratulations to all the winners!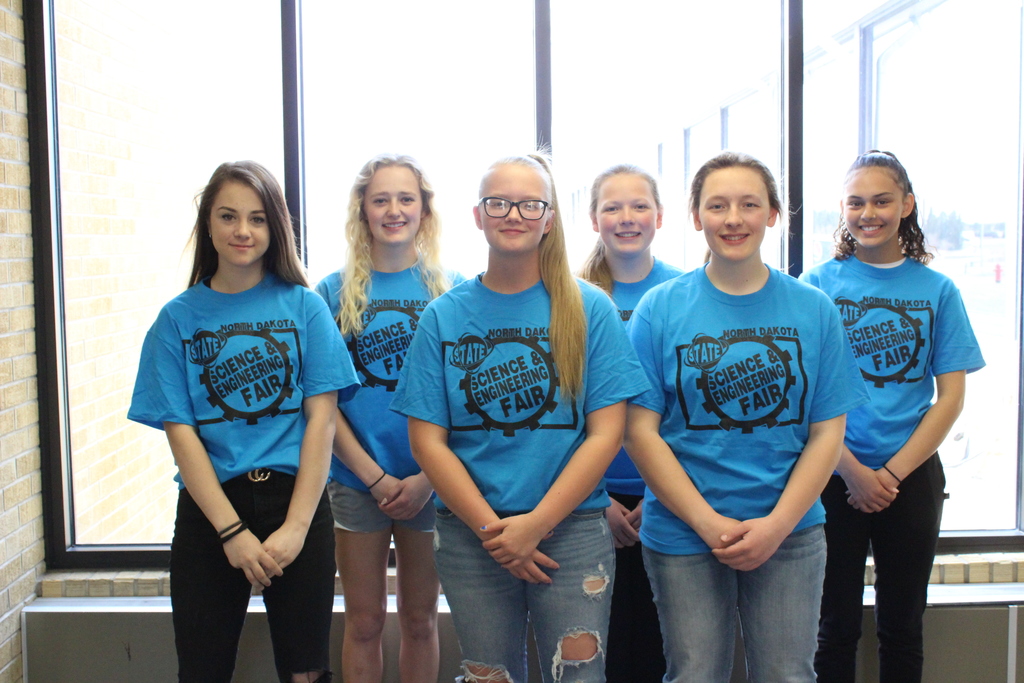 Our ISEF Virtual Presenters for 2021 are Addie Norgaard, Lindsey Vachal, and Brooke Vachal. Congratulations to these girls.