With the THS Class of '17 - great kids - great day! I will miss them next year!! #luckyteacher

Here is a picture of one of the four new baskets going up in the central gym. We will have six total baskets in the gym for PE and for our basketball practices for grades K-12. The four new baskets on the sides and will go from 10 feet down to 8 feet. Thanks Tioga Rec for getting the funds to put these up in the gym!!!!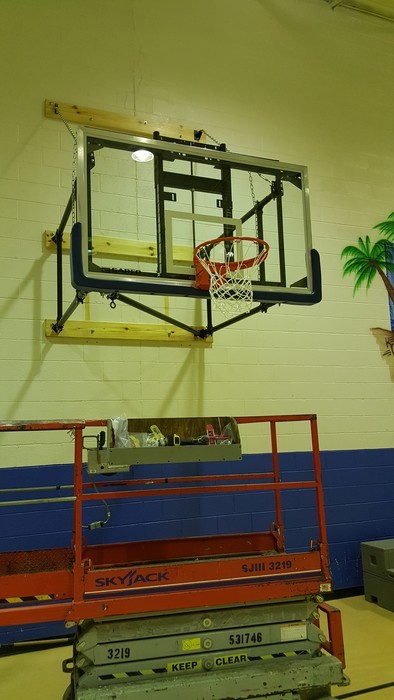 Over 750 entries were submitted from 3rd-5th graders throughout the state for the North Dakota Ag in the Classroom Program calendar contest. Congratulations to third grader, Jeremiah Schmidt!!!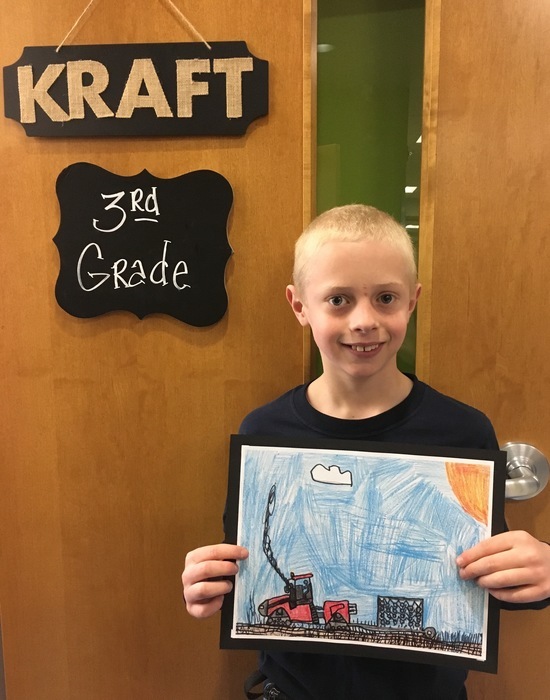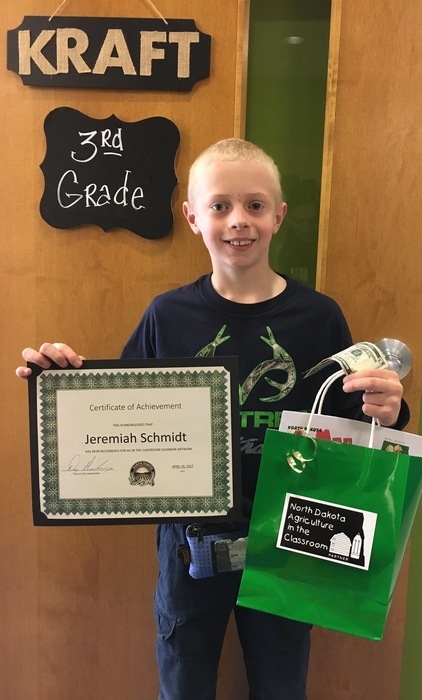 These two boys have done an amazing job running their coffee shop business, KCCO, for the past couple of days. They started this coffee business as a class project for their entrepreneurship class and it has been very successful! Canvas and Cameron have shown that they have what it takes to be an entrepreneur. It has been a couple of early mornings though. Only one week left to go! Keep Calm and Coffee On!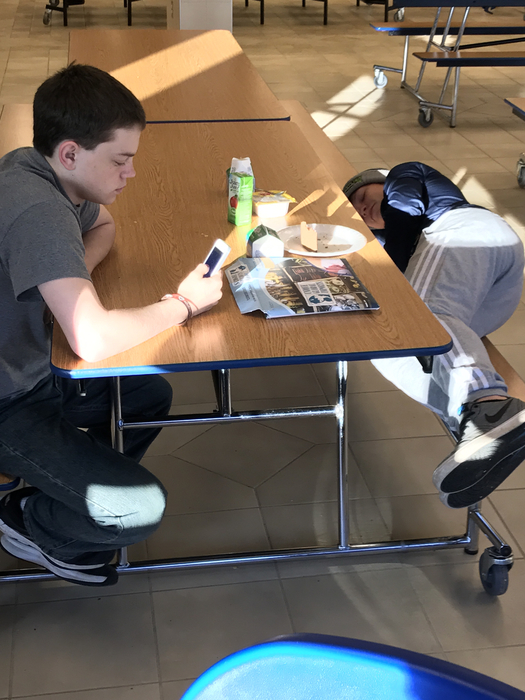 The high school art show will take place tomorrow, April, 28th, from 6:00-7:30 pm in the high school gym. Free admission and open to the public. Snacks will be provided by Mrs. Carkuff's food class. Here's a sneak peek of some of the artwork. Come and be amazed!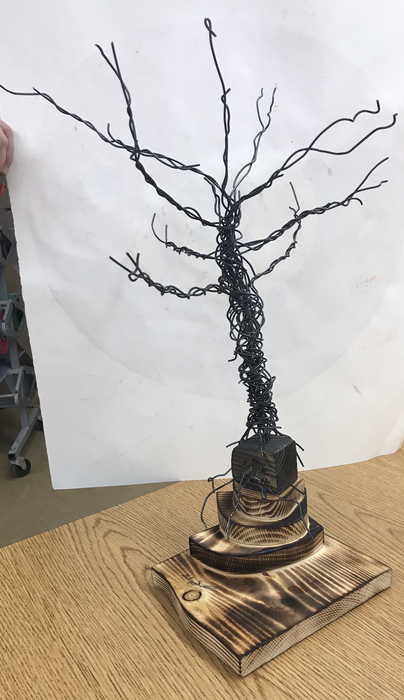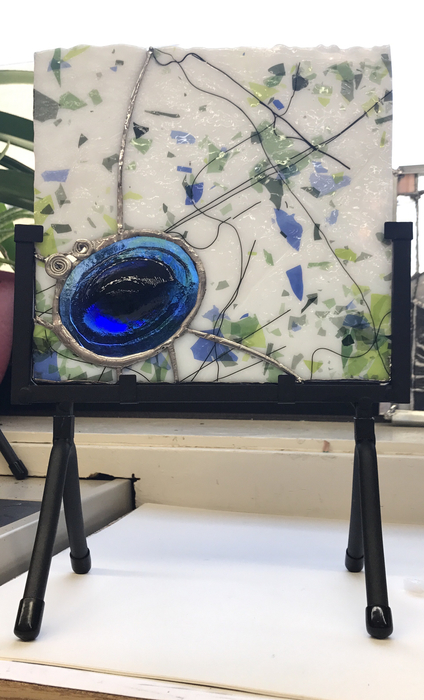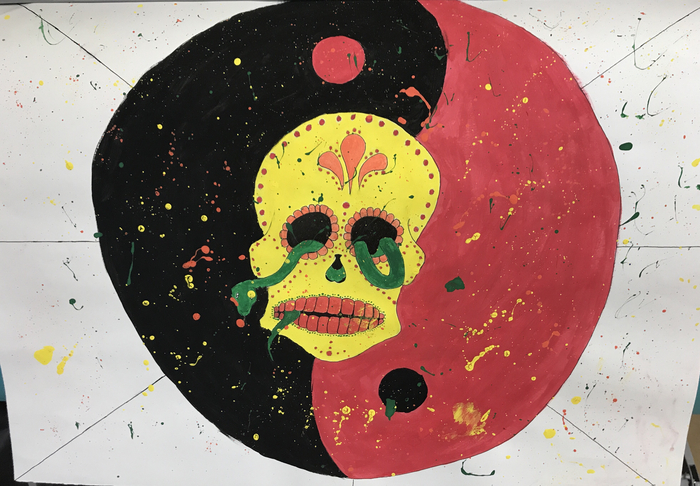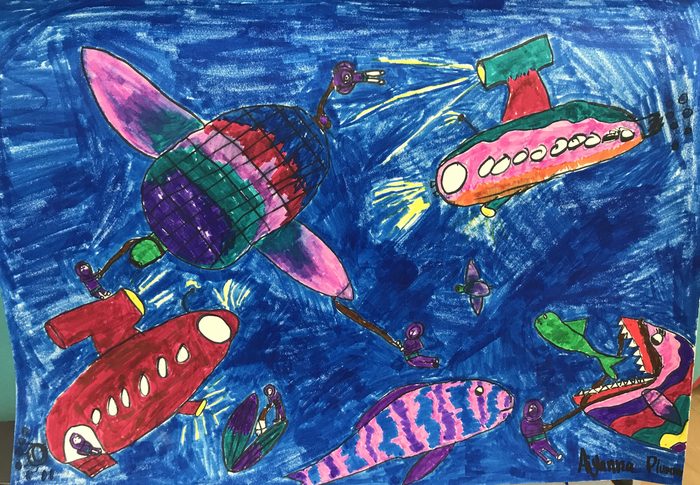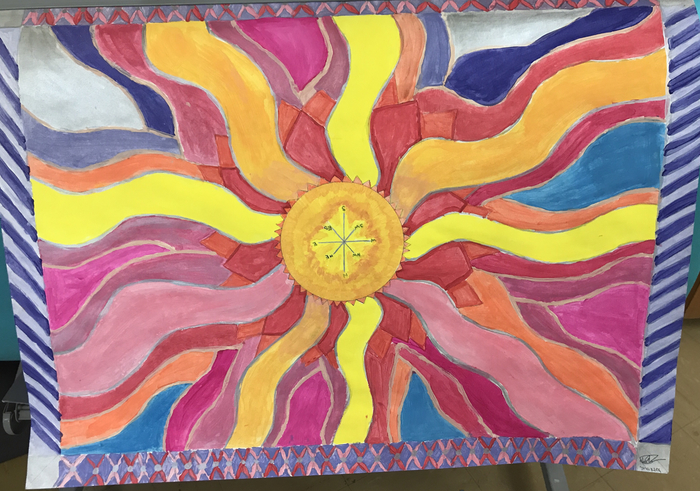 #piratepride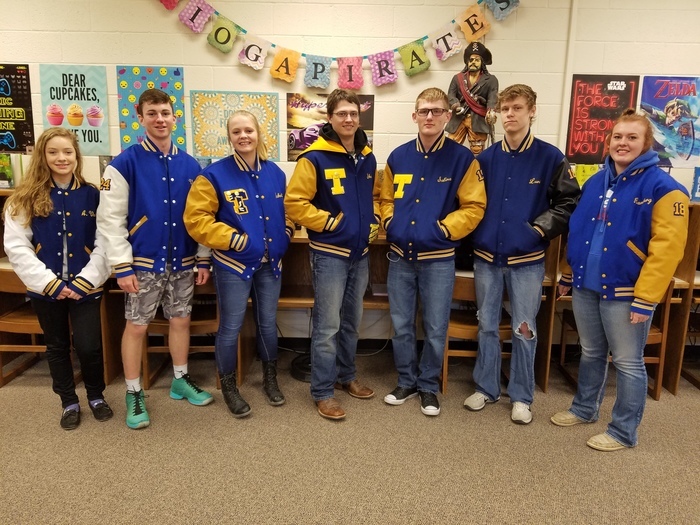 Pirates letter jackets have arrived! Each one is custom designed and is personalized for each student. #piratepride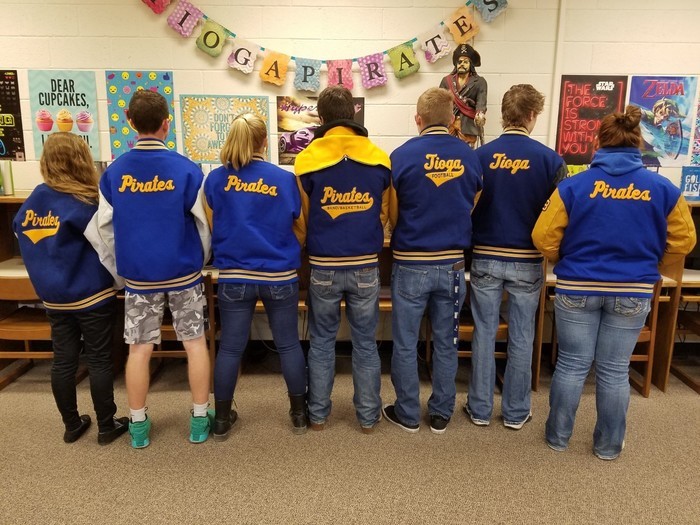 Spring Concert grades 4-5 Concert. Great job to Students and Mr. Osthus!!!! To see more pictures make sure you go to livefeed of Tioga School App...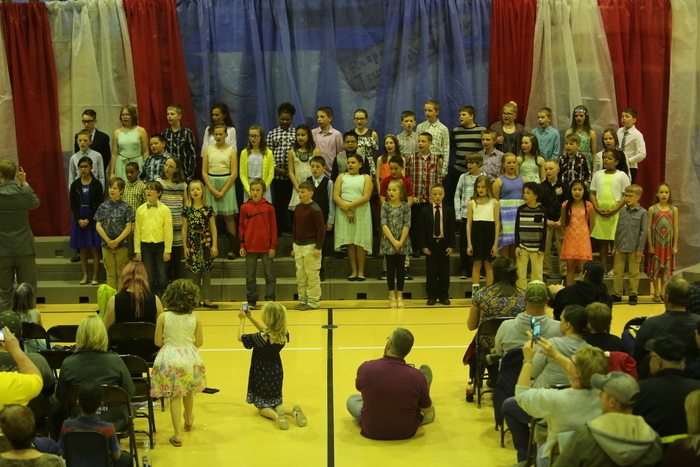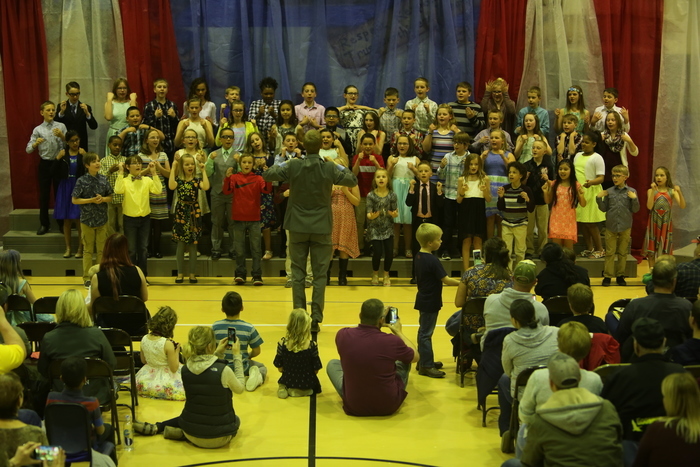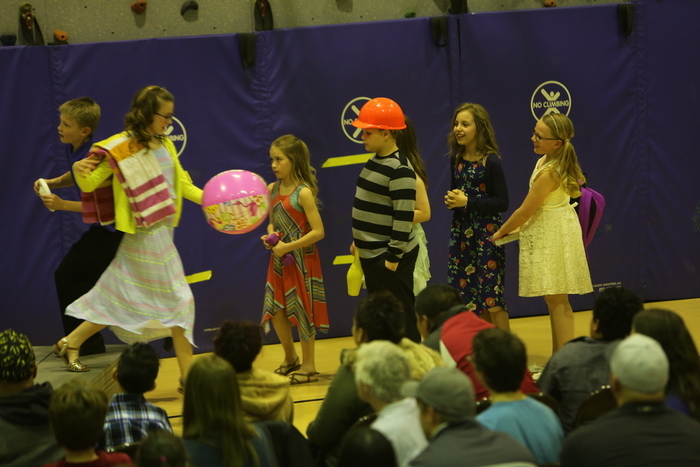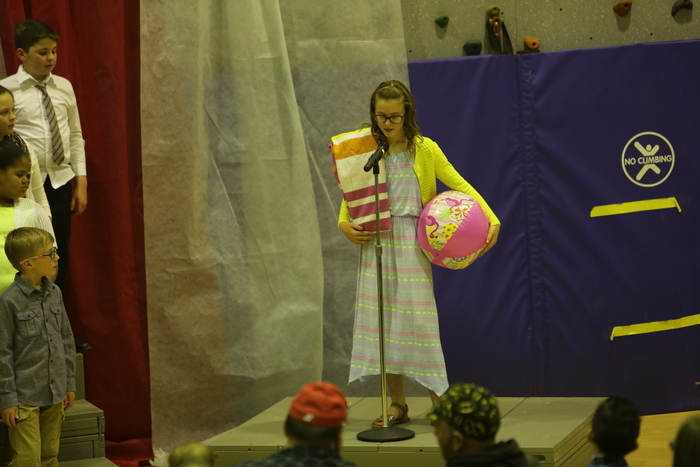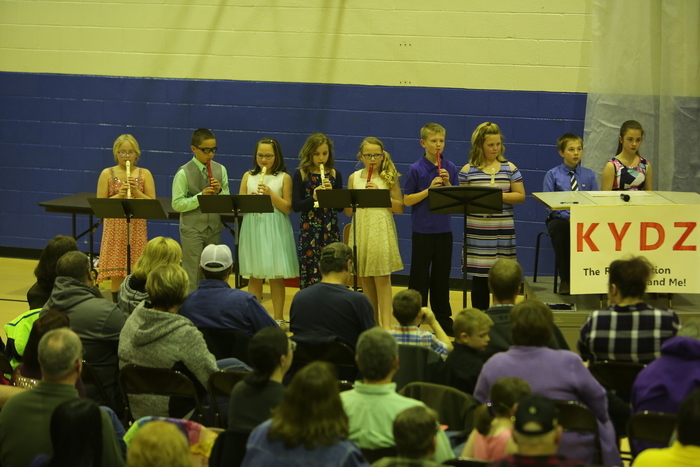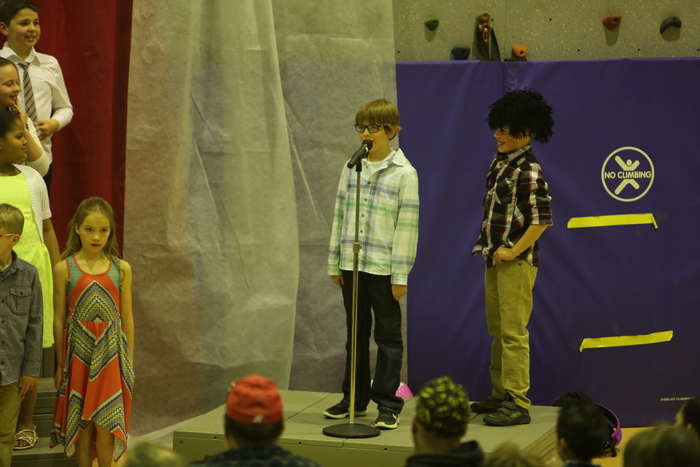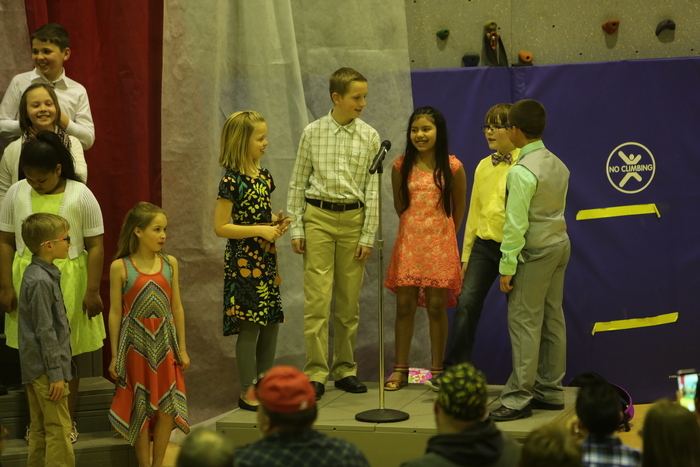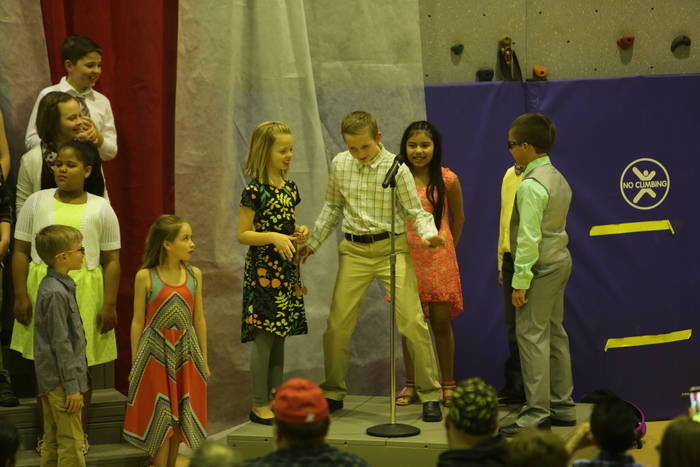 Spring Concert grades 1-3 Concert. Great job to Students and Mr. Osthus!!!! To see more pictures make sure you go to livefeed of Tioga School App....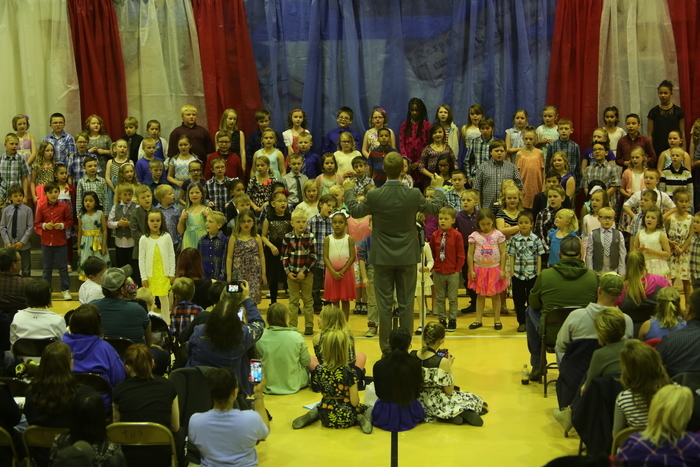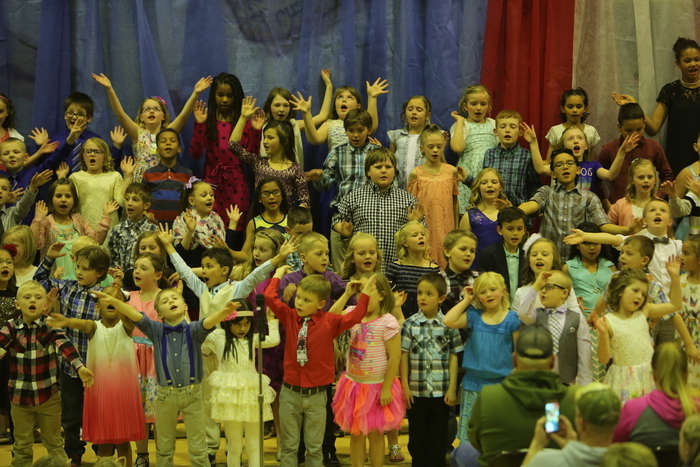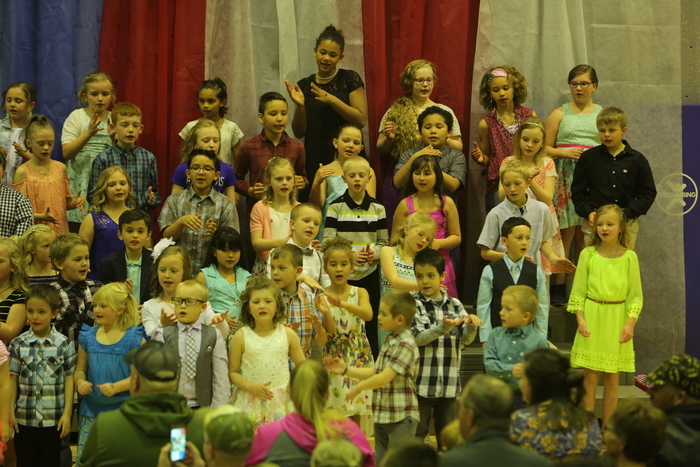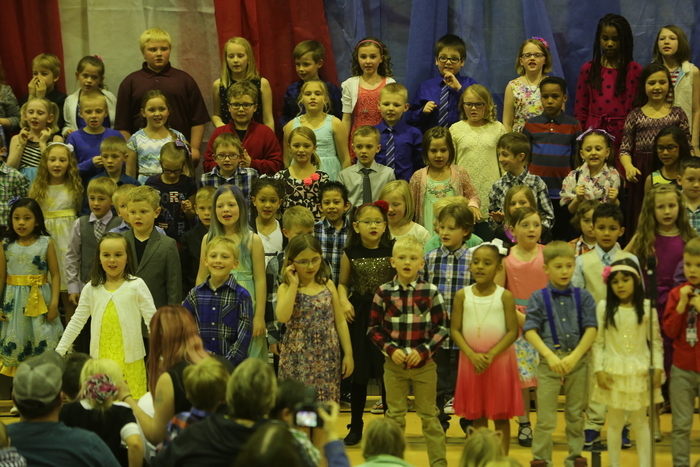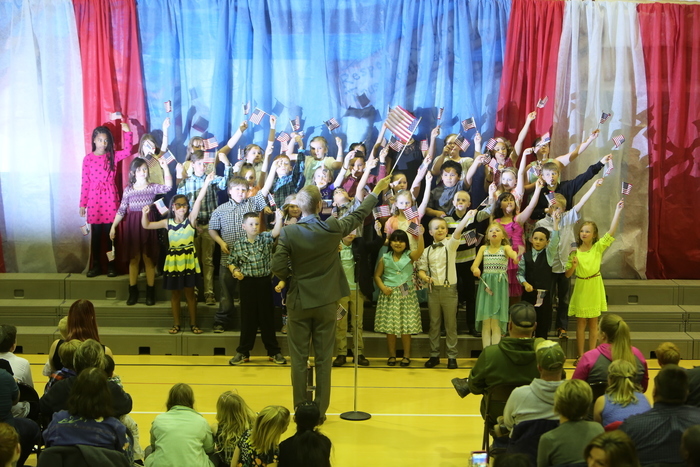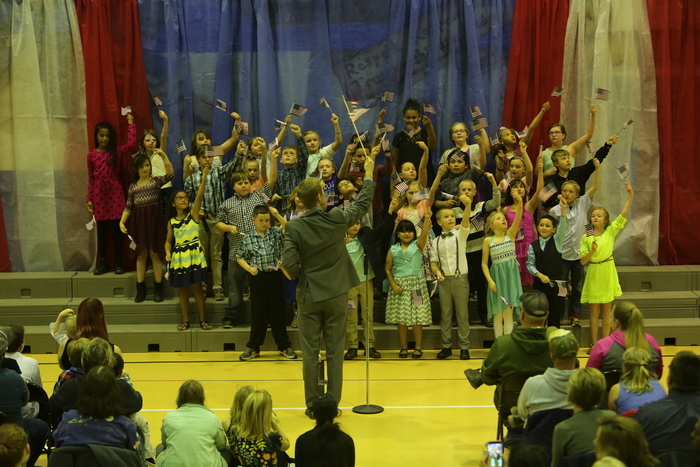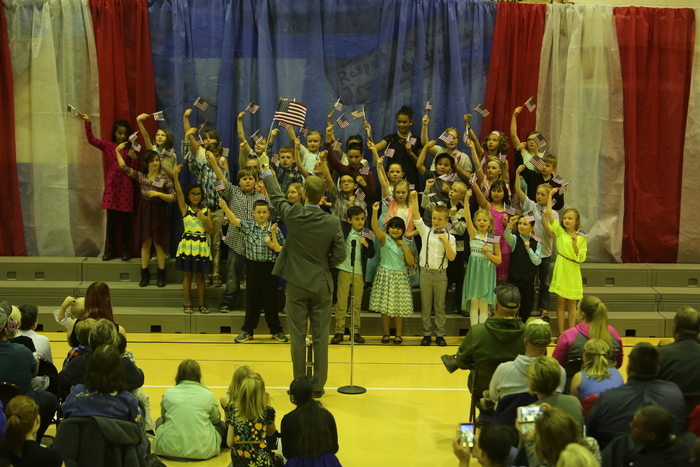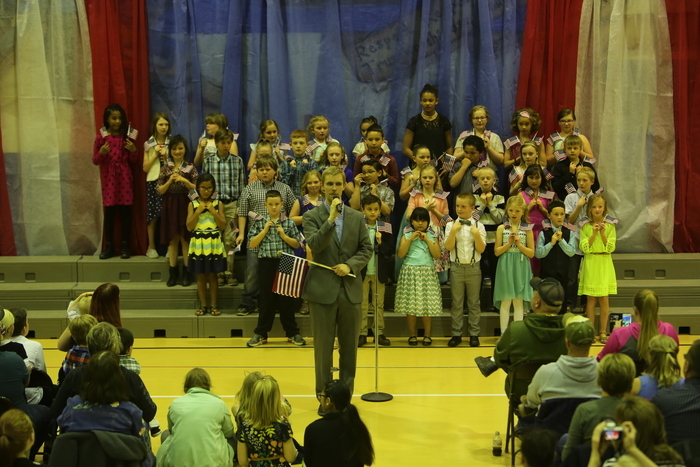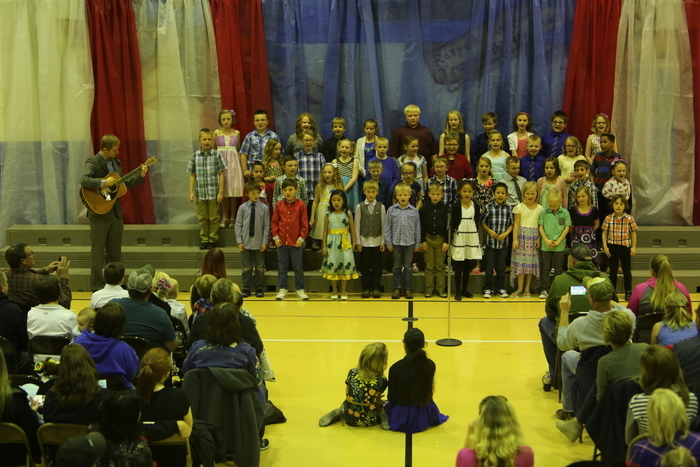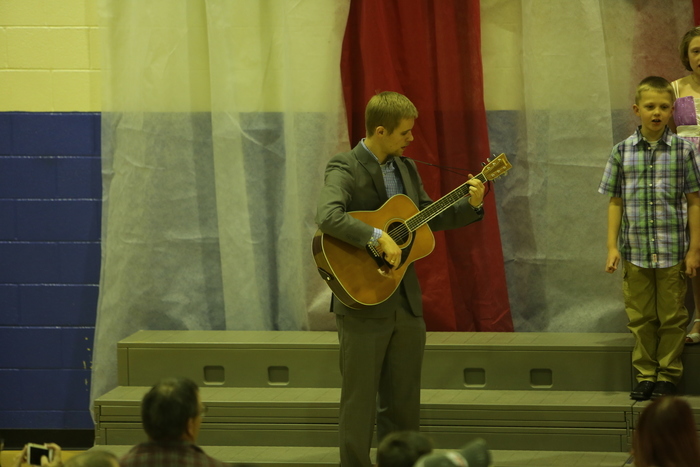 Muffins with Moms at Central today was a Huge Success. Thanks FaT C for sponsoring!!!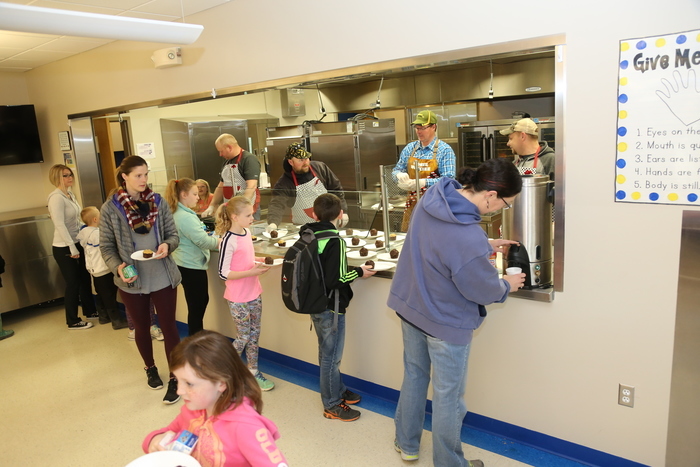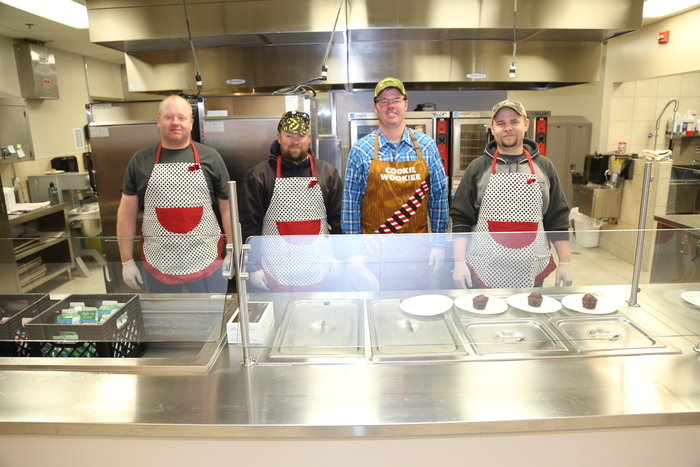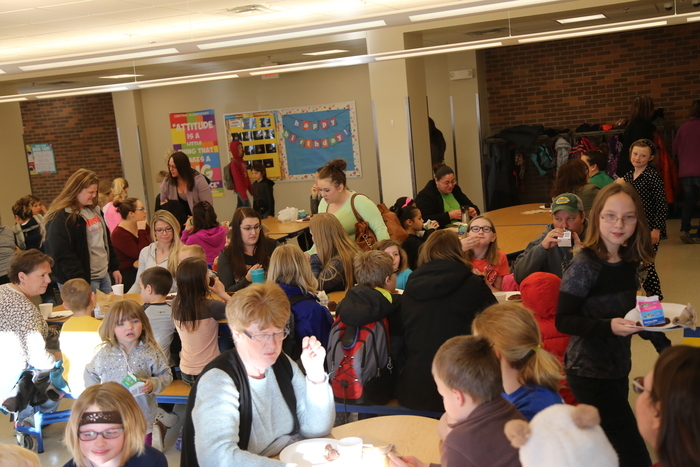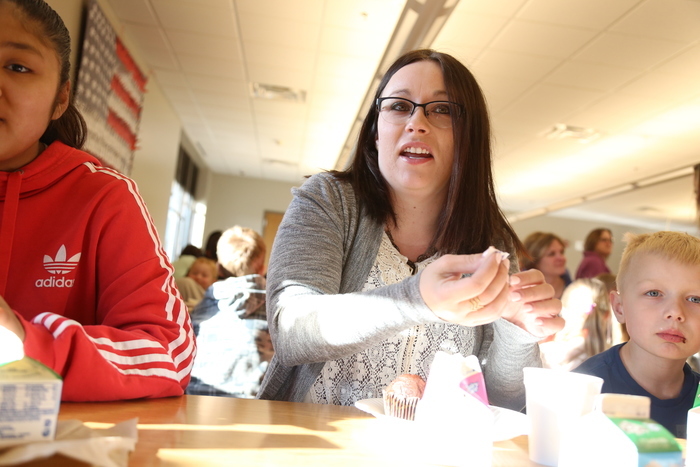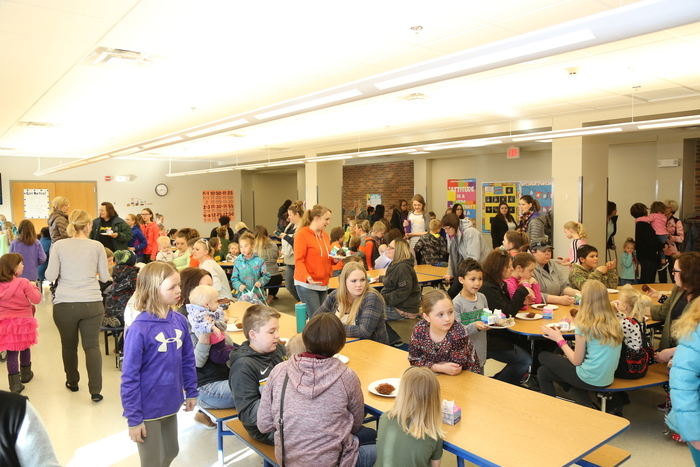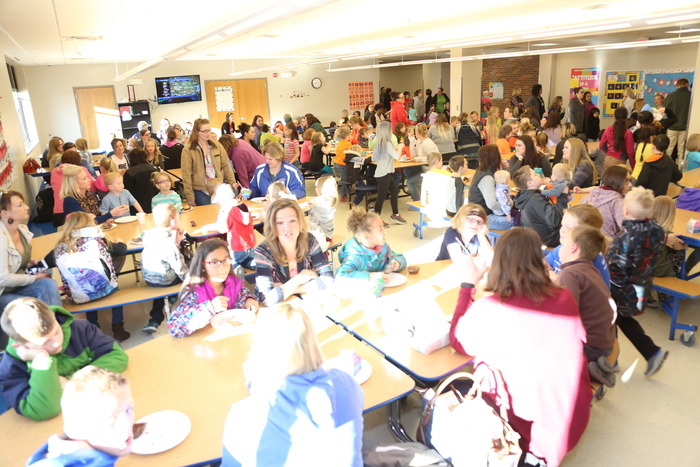 Reminder Book Fair at central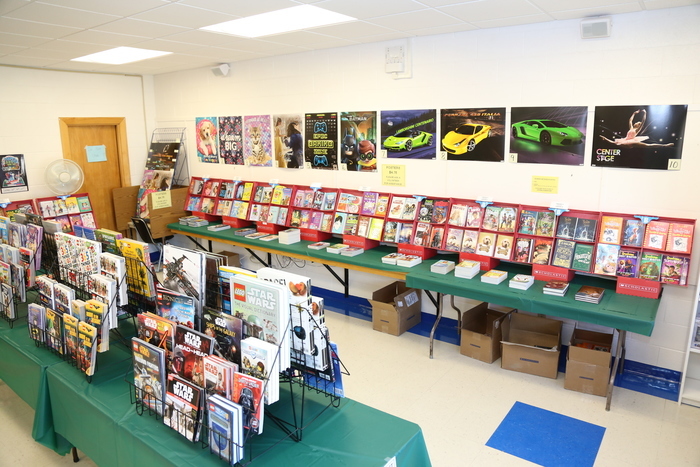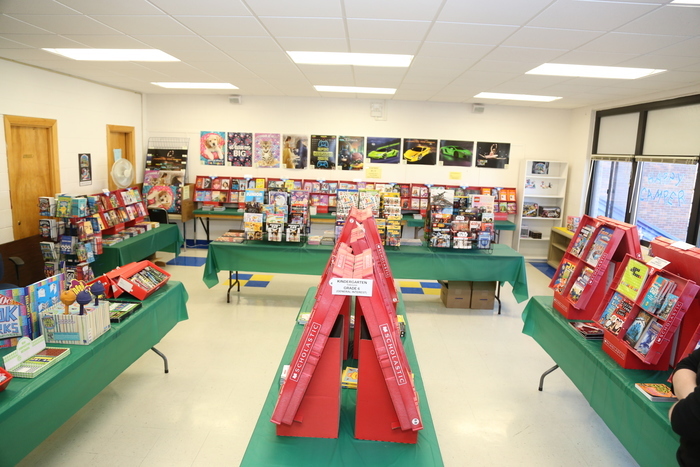 Parents/Students, just a reminder that the weight room is going to be open for our students to lift and get ready for upcoming seasons this season. Weight room will be open Monday through Thursday in the morning from 7am-11am and in the evening from 6pm-8pm. Fridays it will be open just in mornings from 7am-11am. The gym will be available to shoot baskets, hit a volleyball or even throw a football. Weight room is open now, don't wait!!!! The weight room schedule will be on the new Tioga app/webpage in the near future. Talk to your coach. Pirate Pride!!!!!
CONGRATULATIONS Rachel Urie for placing first in the Interior Design STAR Event!! Rachel will advance on to the national contest this summer in Nashville Tennessee!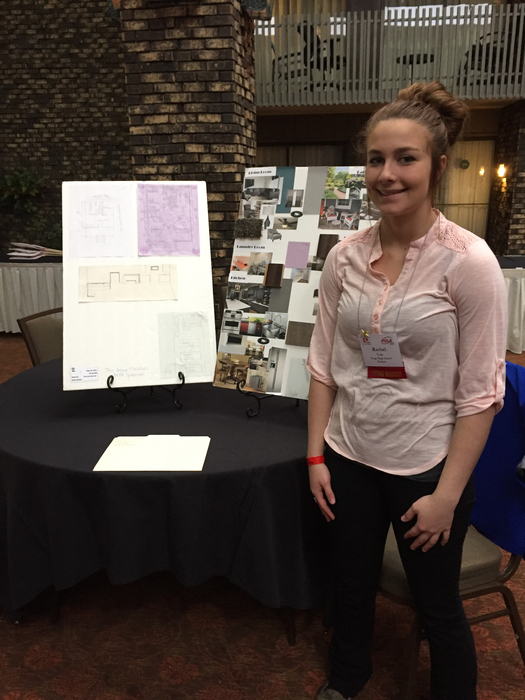 Central Elementary will have grades 1-3 concert tonight starting at 5:30 to 6:15pm followed by grades 4-5 concert starting at 7 to 7:45pm. There will be concessions tonight in the cafeteria. We will have doors #1, 2 and 8 open for entrance. See you tonight. Thanks.

IT'S BOOK FAIR TIME! The Scholastic Book Fair at Central Elementary will be open to the public on Tuesday, April 25 from 4:30–8:30 and on Wednesday, April 26 from 4:30–7:00. Please use outside entrance #8. It will be held on the 2nd floor of the original building across from the Counseling room. Students will also have a chance to shop during school hours. Please remember, all purchases benefit our school! Hope to see you there!

Students: The grand opening for KCCO Coffee will be tomorrow! Open from 7:45 am - 8:30 am. Check out the app or website for prices.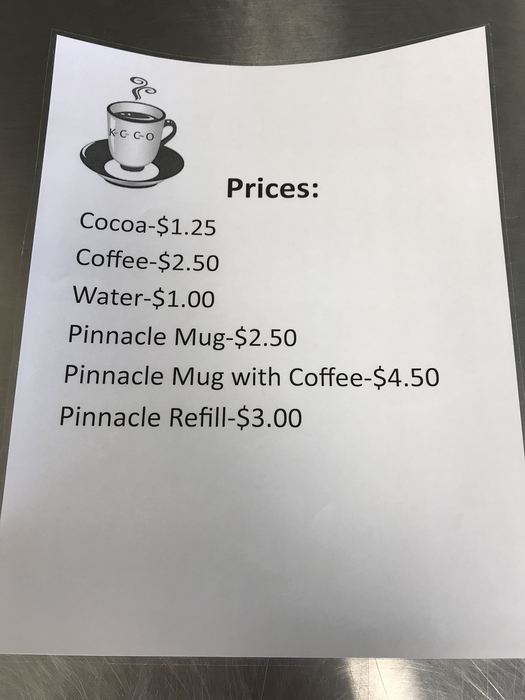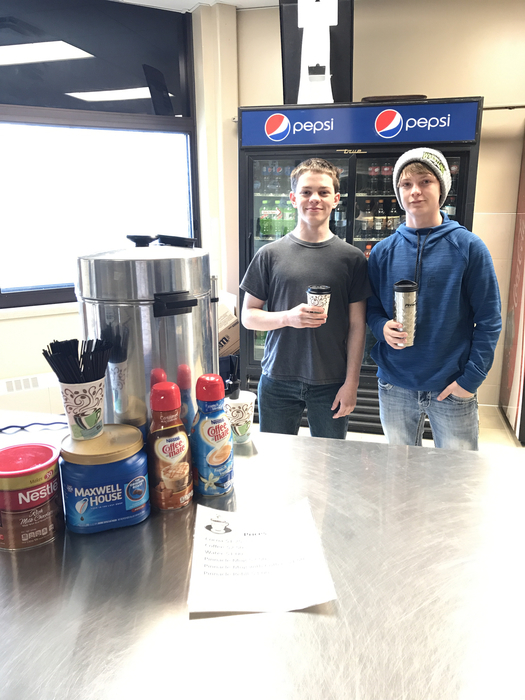 Community Basketball Game TEAM TIOGA vs. TEAM RAY Benefiting the Upper Missouri Chapter of Relay for Life WHEN: Thursday, April 27, 2017 WHERE: Tioga High School TIME: 5:30 PM – Free-Will Offering Supper 6:15 to 7:00 PM – Free Throw Shooting for kids 7:30 PM – Game ADMISSION: $5 per person / Preschool and Younger are Free Slushburgers, Baked beans, Macaroni salad, Chips, Bars, Lemonade 50/50 Draw Pre-Game Free Throw Shooting for kids: $1/shot - every basket made wins a pop Half-time Entertainment provided by Tioga's Just For Kix Dance Teams EVERY DOLLAR RAISED IS MATCHED 100% BY HESS CORPORATION

Third graders showing off their directed drawing owl art.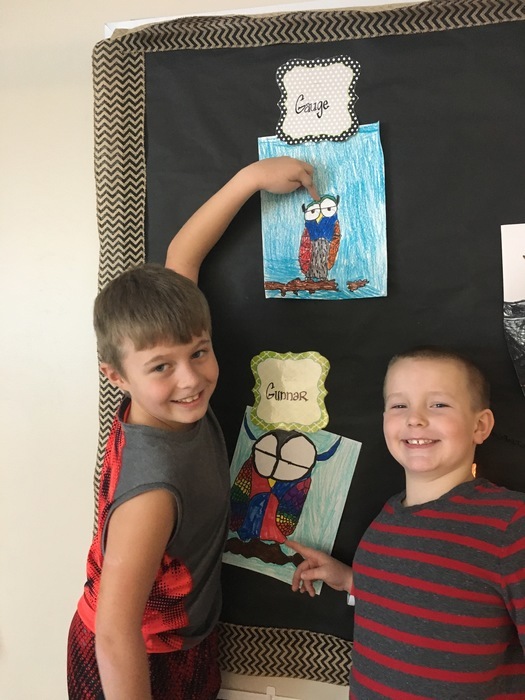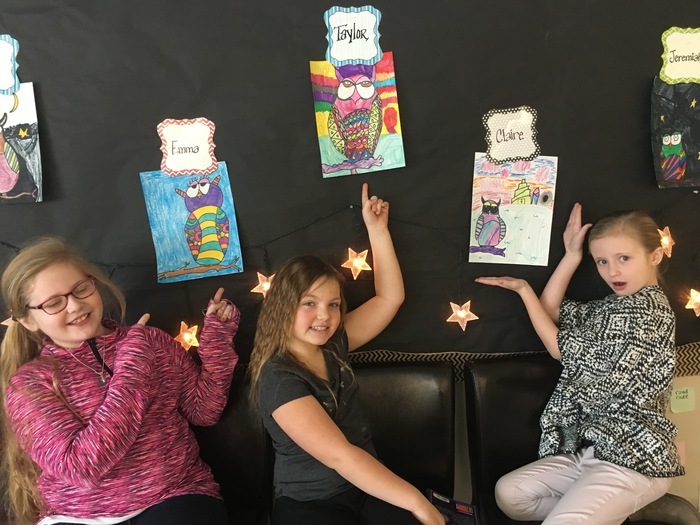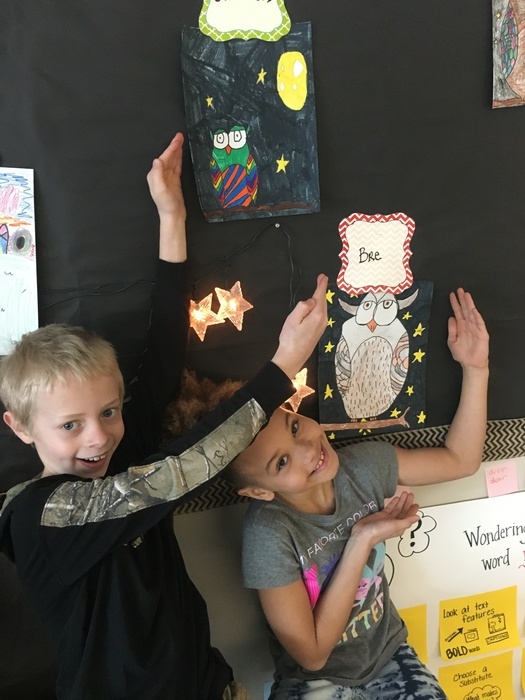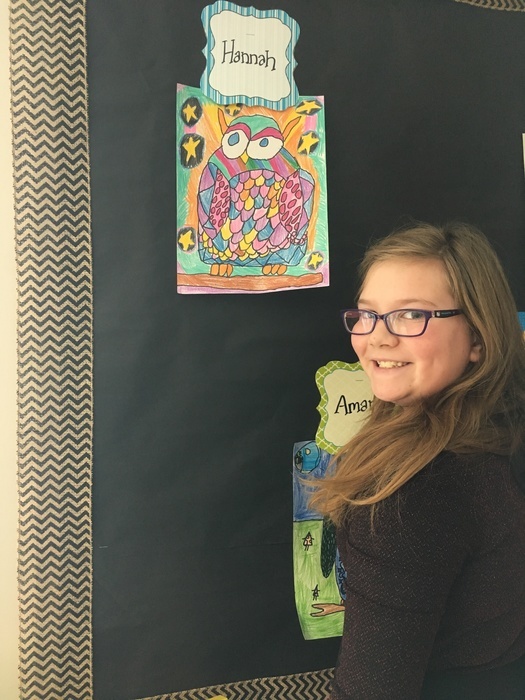 One more week until we flip our calendars to the last month of school! Emma Melberg holds her Economics Everywhere winning picture of "Opportunity Cost" in a calendar printed by The Bank of Tioga.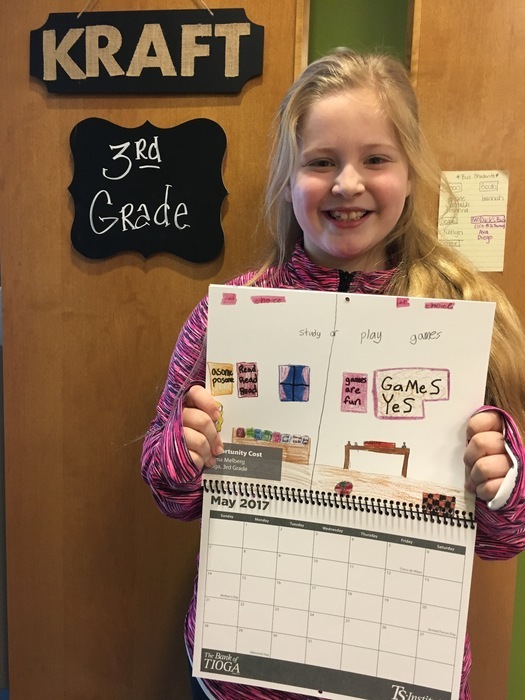 3rd Grade AR Party: 3rd graders in both classes celebrated meeting their Accelerated Reader goals for 3rd Quarter