Miss Caitlin Gunderson saying the Pledge of Allegiance with third grade on her last day of student teaching.

Miss Caitlin Gunderson saying the Pledge of Allegiance with third grade on her last day of student teaching.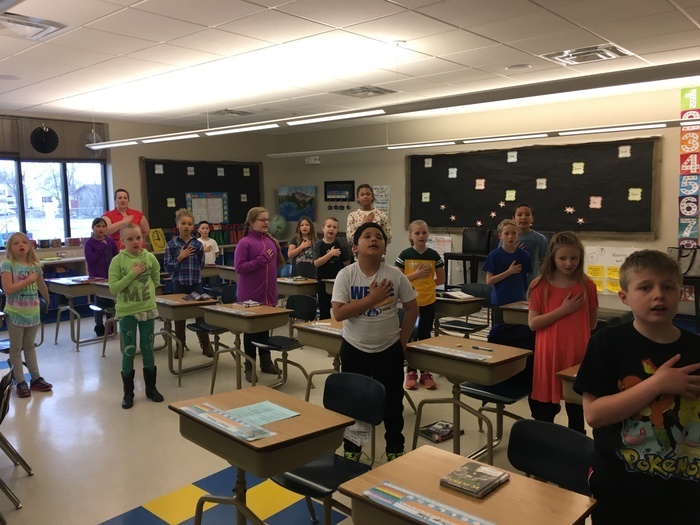 3rd grade students relaxing with books when finished with state testing for the day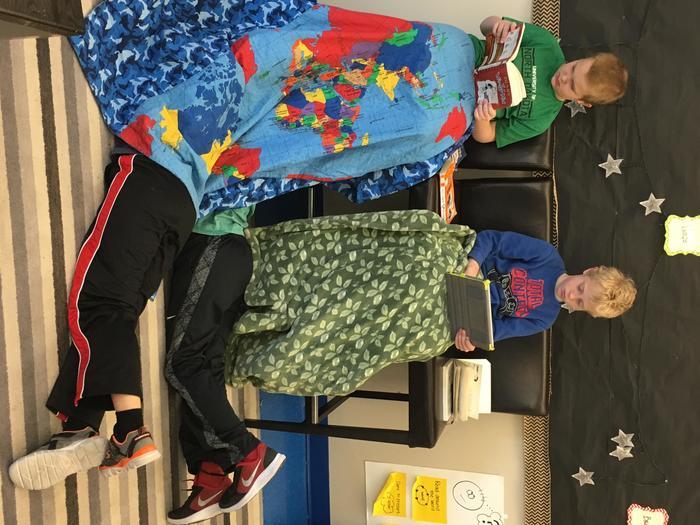 The 2017 Letterperson's Awards Banquet will be held April 4 @ 6 p.m. in the gym. All letter winners, drama/speech participants, and their families are invited to attend. A meal will be served.

Congratulations to Carolyn LaBar, Sara Freborg, Shawn Postovit, Zachary Luallen and Tanner Roloff for having the highest scores for Williams County in the North Dakota Know Your State Test. They will be going on to compete in Bismarck, April 24 against students from all over North Dakota.

Stella Miller in the Bat Cave! Reading month @ Central Elementary has the theme "Reading is our Superpower"!

Parents of Central, When dropping off or picking up your child: a) DO NOT PARK IN THE MIDDLE OF THE ROAD, PLEASE PULL OFF TO THE SIDE. This is a big safety issue for not only your child, but others who are driving. b) You can drop off on the playground or any of the three doors on the West side of the school. Door #1, #7 & #8 open at 8:00am. c) Please do not make U-turns in the street by the school during school hours. d) Please drive slowly in the school zone. e) In the mornings you may park in the yellow to drop off students. In the afternoon please wait till buses are gone and then you may pick up in the yellow. f) Please do not park in front of people's driveways or in their driveways.

Parents please make sure that you pull over to the side of the road to drop off or pick up your students. We have too many parents stopping in the middle of the road to drop off and pick up. Please take the time to pull over and use caution. Thanks

Tioga Rec Council is excited to announce we will be hosting a 3-day Woodside-Moormann Live Your Dreams basketball camp in Tioga July 6th - 8th! There will be a morning session for 3rd-6th graders and an afternoon session for 7th - 12th graders (all grades are what your child will be entering in the fall). Tioga Rec council has decided to pay for 85% of all Tioga children's registration fees, bringing the camp cost to just $25 for 3rd-6th and $35 for 7th-12th. Registration will be solely open to Tioga students for the next 2 weeks. After those 2 weeks, children from any town may register at full price. Space is limited! Register today!! Questions please call Andrea Keever @ (701) 648-9763. Link below.
http://www.woodside-moormanncamps.com/…/3166104-tioga-baske…
Tioga, ND Tioga children and residence. This deal last 2 weeks. Regular price of $162/camper will be charged to Tioga residence after the two week period.) woodside-moormanncamps.com

Reminder to Rec wrestling and basketball participants/parents to enter Door #8 (which is the middle door) for all practices. Door #1 will be locked. Thanks

Ms. Ornelas is home sick, so the bake sale is postponed to Monday, March 13th.
The THS vocal students held their precontest recital on Wednesday. They compete March 13 in Williston.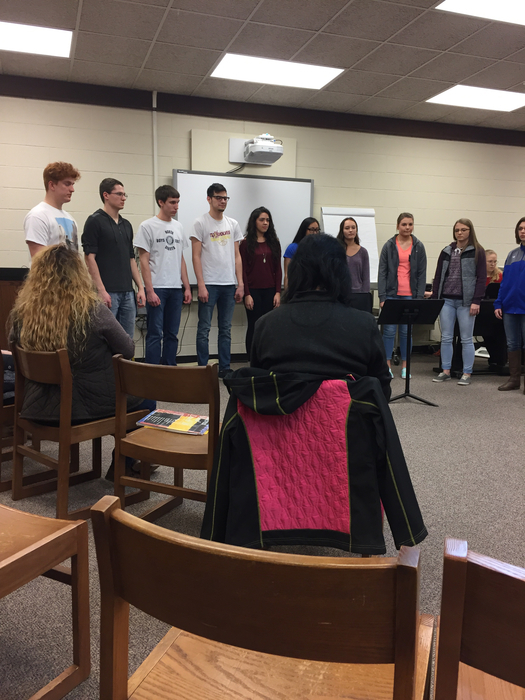 Central Parents/Students, looking for books to read. We have a subscription to tumblebooks.
https://www.tumblebooklibrary.com/
username: nodakelem password: books Enjoy reading and using tumblebooks. Thanks


FaT C meeting tonight (Wednesday, March 8th) at Central Library at 6:30pm.
Tioga School will run buses 2 hours late and start school at 10:35 on March 8.
The Tioga Police informed the school that Signal Road is closed today, March 7.
Tioga buses will NOT run this afternoon. Please make arrangements. Thank you.

Central Announcement cancellations for Tuesday, March 7th: NO wrestling practice, NO dance, NO Gearing up for Kindergarten, NO Rec basketball.

Mrs Grubb's 4th graders Play!!!! Great Job!!!