"READING IS MY SUPERPOWER!" TIOGA CENTRAL ELEMENTARY *** READING MONTH *** MARCH 2017 Central Elementary will be celebrating the power of reading throughout the month of March! INDIVIDUAL READING COMPETITION: Data from AR will be used again this year to determine individual winners in each grade level. It will be based on the AR report of the number of words read for the month of March. To be eligible, students must also meet or exceed the average of 85% correct answers on their AR quizzes. The top reader in each grade level will receive $20 in Scholastic Book Bucks, an "I Read. What's Your Superpower?' medallion, a "Bam, Pow, Read! sports bag & a personal pan pizza from Pinnacle! Second place will be awarded $15 in Scholastic Book Bucks, and an "I Read. What's Your Superpower?" medallion & water bottle! The third place finisher will receive $10 in Scholastic Book Bucks, an "I Read. What's Your Superpower?" medallion & an "Unmask" magnetic bookmark! CLASSROOM COMPETITION: We will have our Box Tops/Campbell's labels classroom competition again this year. Taking into account that some of our classrooms have more students than others, the classroom that averages the most Box Tops/Campbells' labels collected per student will receive $50 in Scholastic Book Bucks to purchase books for their classroom library! The winning class will also be treated to a popcorn/pop party! The runner-up classroom will receive $25 in Scholastic Book Bucks for their classroom library! Lists of participating products will be sent home with the students. All Book Bucks awarded to students and classrooms can be used on Scholastic book orders or at our Scholastic Book Fair in April. DRESS UP DAYS! March 1st: "Guess Who!" – Dress up as your favorite superhero or book character. March 2nd: "Dr. Seuss Day" – Today is the birthday of "Super Author", Dr. Seuss! Let's celebrate his books, "Cat in the Hat" & "Fox in Socks" by wearing hats & crazy socks! March 3rd – "Superhero Colors" – Each grade level will wear a different color found in superhero uniforms. Kindergarten – red Grade 4 – yellow Grade 1 – white Grade 5 – purple Grade 2 – blue Grade 6 – black Grade 3 - green HAVE FUN & READ, READ, READ!!

Congrats!!!!!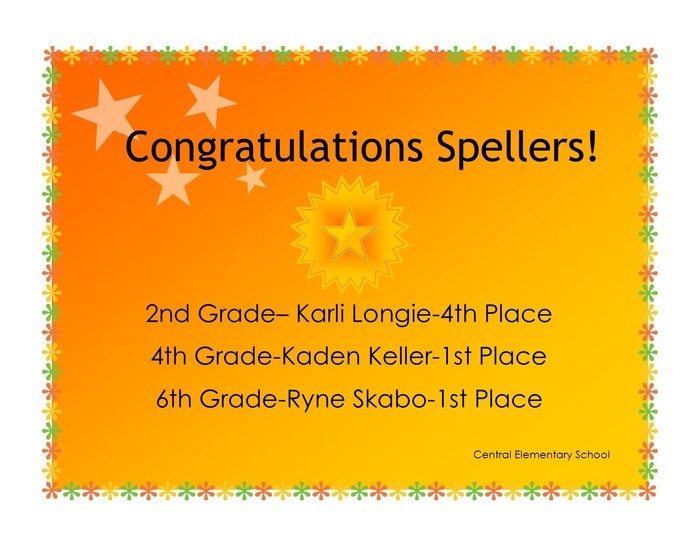 Tioga High School will have the following menu change: (Thursday, February 23rd). Tomorrow's lunch will be Chicken Fajitas.

Rec basketball for 4th through 6th grade boys and girls will begin Tuesday, February 28th at Central gym.  There will be a short female athlete and parent meeting at 5:30 followed by practice.  A meeting for male athletes and parents will be at 6:30 with practice to follow.  Schedules will be provided at this meeting.
All four Firestrom wrestlers won their first round! Congrats!
Congratulations to the THS Character Counts Fairness winners for the month of January-Dylan Keller, Tayla Dean, and Carolyn LaBar!
Last chance to win a Medora vacation package, or a gift certificate from Thoresons Meat Processing, or an Echo donated by NCC is tomorrow night before the basketball game. The drawing will be held tomorrow evening.

Proud of these kids as they participated in Tech Day at Minot State today! Shout out to Jannah for placing 2nd place in Desktop Publishing! Great job everyone! See the app for more pictures.

Congrats to the Spelling Bee winners who will be representing Tioga Schools at Wilkinson next week Wednesday, February 22nd. 1st-Piper Moberg, 2nd-Karli Longie, 3rd-Savannah DeMoe, 4th-Kaden Keller, 5th-Neil Person, 6th-Ryne Skabo, 7th-Paige Hollingshead, 8th-Meagan Ward
Good luck at state wrestling, Firestorm! We're proud of you!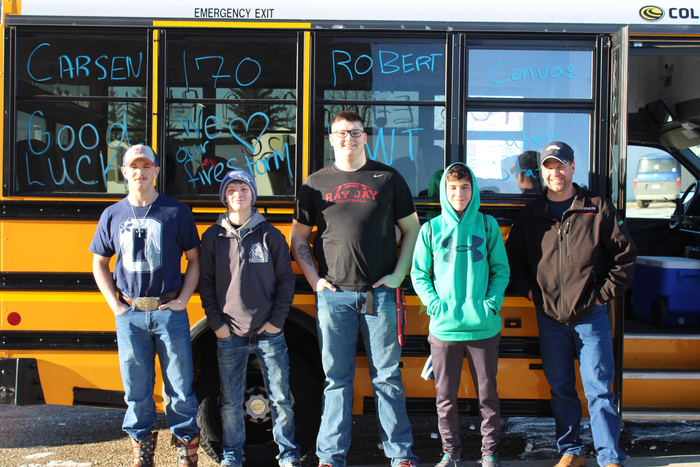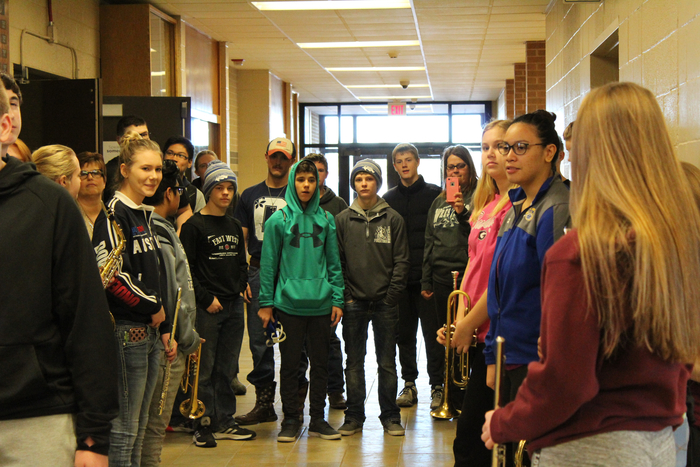 At Central Elementary Please remind your students that tomorrow (Wednesday, February 15th) they can wear a jersey to school to show their support in the fight against Leukemia & Lymphoma.

Tioga After Prom Fundraiser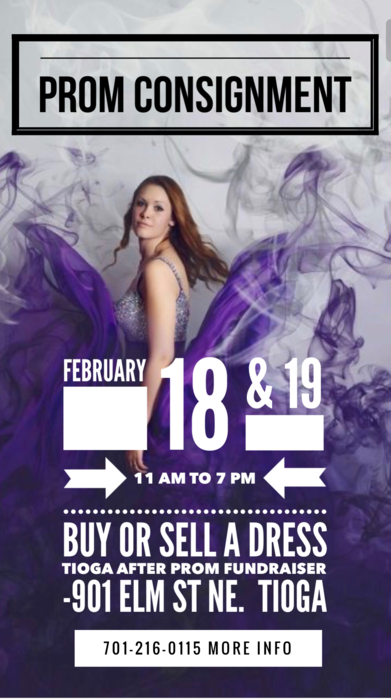 PEEWEE WRESTLING!! We will be holding the sign-up for the Peewee wrestling season on Monday Feb. 20th in the gym at Central from 3:30pm-5:30pm. Wrestling will start on Tuesday Feb. 21st. The schedule will be Grade 3 - 6 will practice on Tues and Thurs and Grades K - 2 will be on Mon and Wed. Any Friday we do not have a tournament Grades 3 - 6 will practice.
Tioga FFA members waiting for their awards at the Little I show on the campus of NDSU
Tioga FFA members waiting for their awards at the Little I show on the campus of NDSU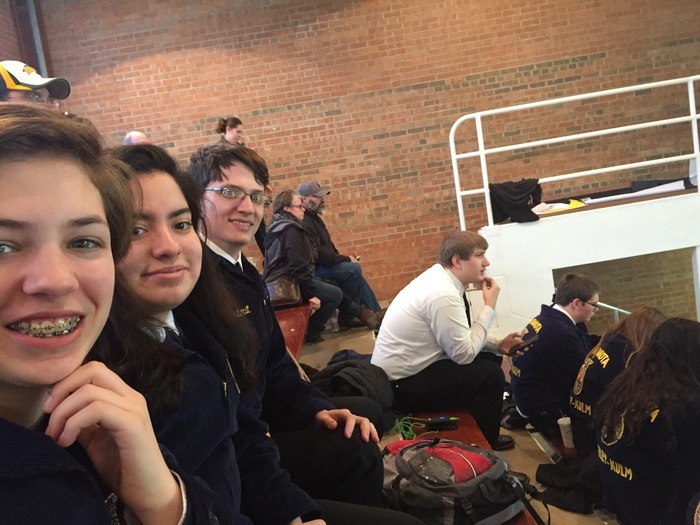 Senior showing the political sign creativity! See school app for more pictures.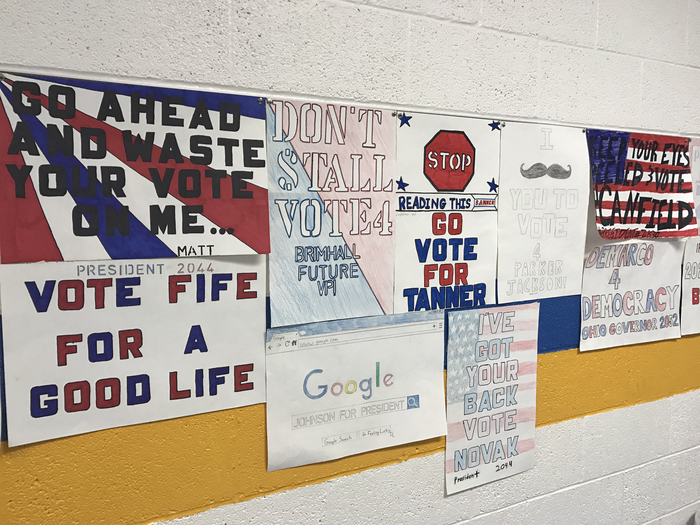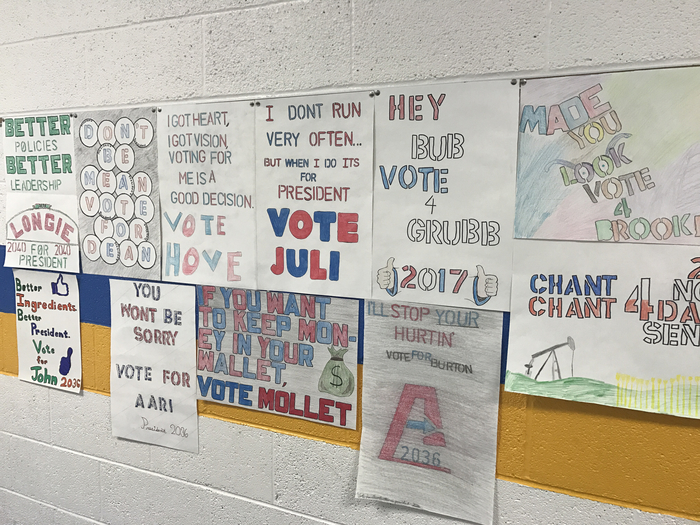 Reminder there is a FaT C meeting tonight at 6:30pm at Central Elementary at the library.

Looking for something for your son/daughter. Read below. Students received flyers today. 02/10/2017 TANG SOO DO REGISTRATION Open house on Friday February 10th 4:00 pm- 6:30 pm at address below ──── Classes available for ages 5 years + ──── Room is limited for each class so make sure to hurry in and register Come register, see the studio and meet the instructor!! Instructor Carlyn Stansfield is excited to be opening a new studio in Tioga, ND. She teaches a traditional Korean martial art called Tang Soo Do which focuses on improving oneself, self-defense and increased health and vitality. It is a studio affiliated with the Universal Tang Soo Do Alliance and has an excellent curriculum for all ages. The instructor is a 2nd Dan, has had over 10 years experience in the art and has been teaching for the last 6 years. Come meet her, see the studio, ask questions and register. OBOK MARTIAL ARTS 520 N Benson St Tioga ND 58852 (435)630-0977 Visit us on Facebook! @ObokMartialArts

Mrs. Iverson's and Ms. Kraft's 3rd grade classes visited city hall yesterday to learn about commission style government.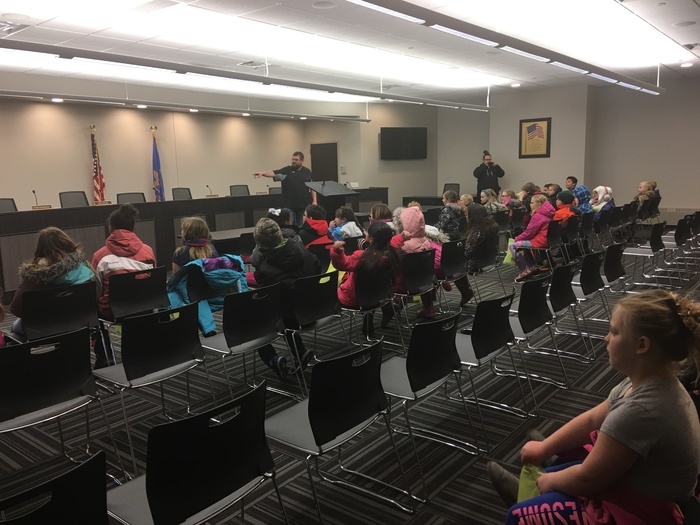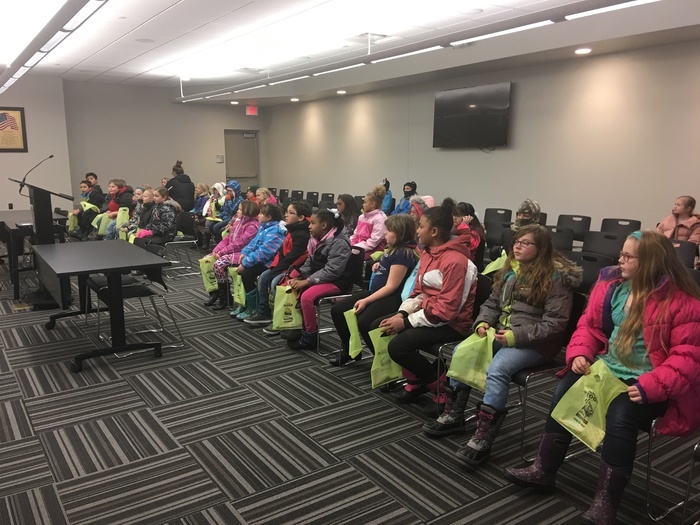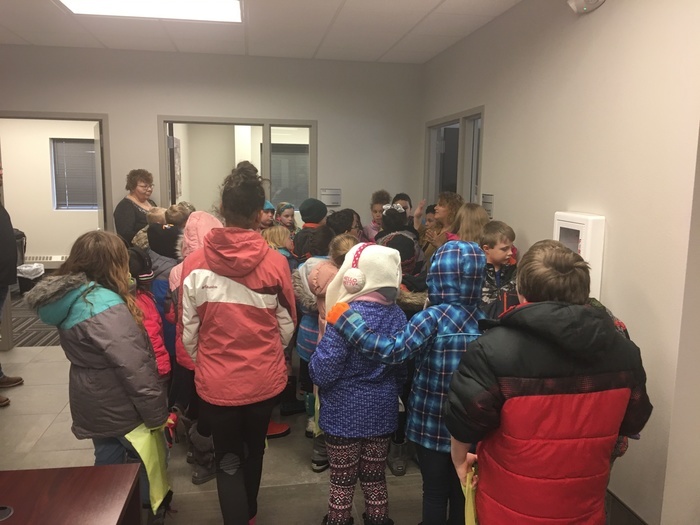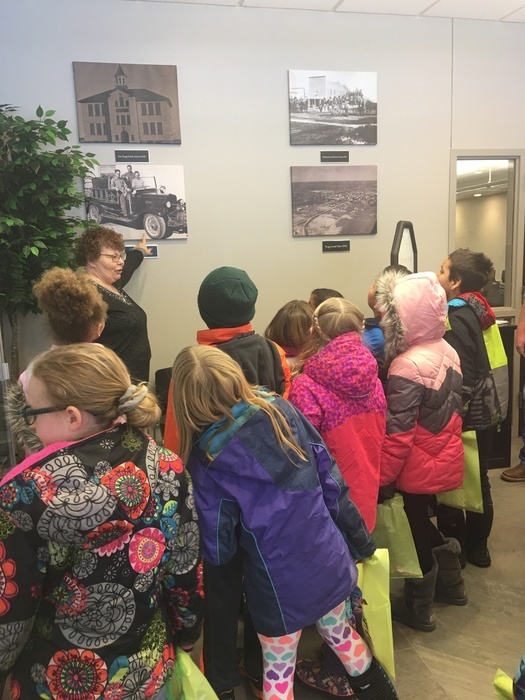 Mrs. Germundsons class on the 100th day