3rd Grade using water color resist to paint spring birds on a branch.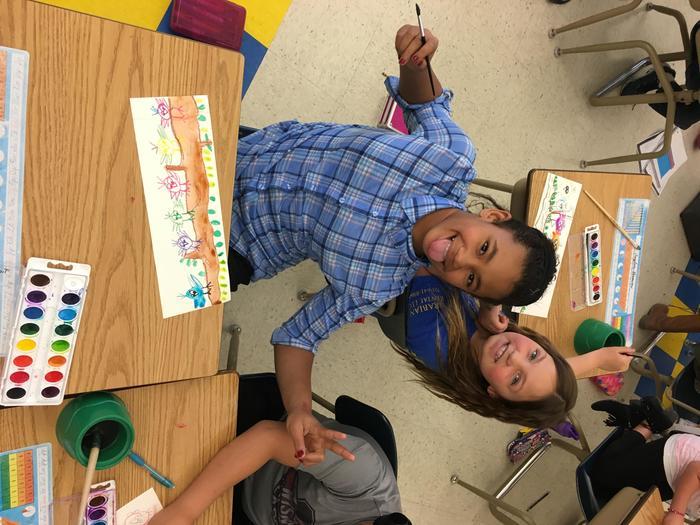 Just visited with the Close-up seniors in the Minneapolis airport! Sorry-no picture!
The 10th grade health class got "trashy" today and cleaned up around the school.

John Staal leading his committee in discussion and taking yea or nea votes during their mock congress session.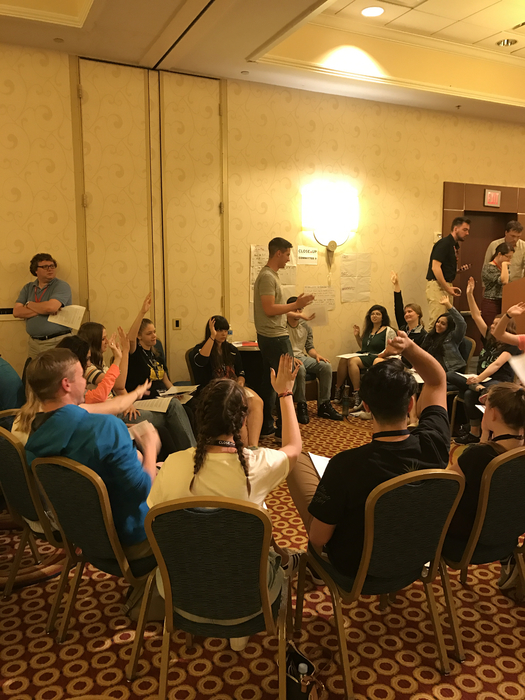 Close Up Seniors taking in the view from Arlington House at Arlington National Cemetery.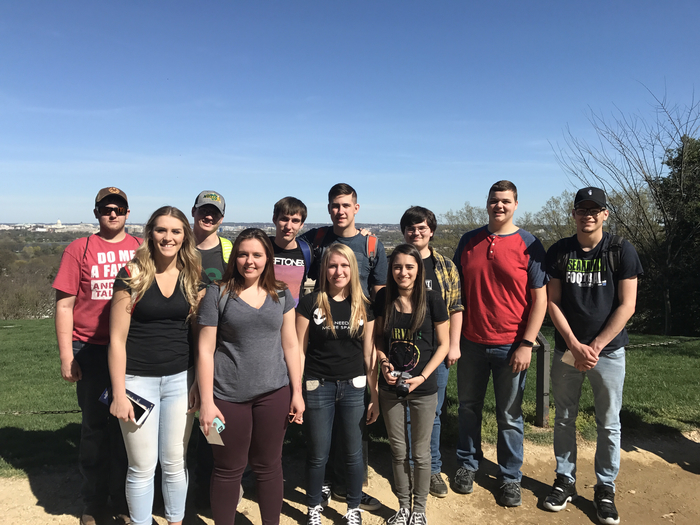 Tonights concert begins at 730. Cost is $6.00 for adults, $3.00 for K-12, and no adult season passes are honored.

A few Pictures from the 6th grade Concert held at the theater last Thursday. Great Job to them and Mr. Osthus.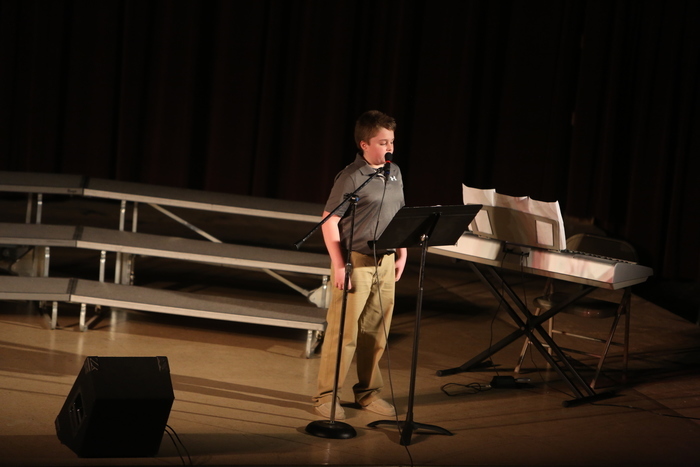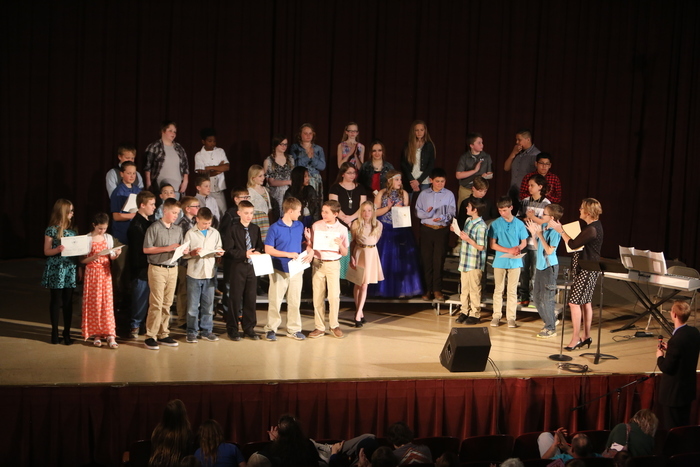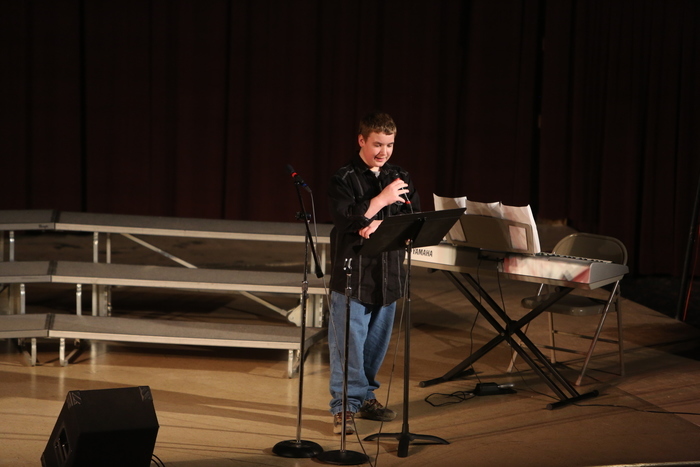 Congrats to the following 6th grades who were awarded the following Presidential awards for 2017, President's Award for Educational Excellence: Brayden Fosburgh, Isaac Mullins, Gunnar Norgaard, Gracie Nutt, Ryne Skabo, Brock Sundhagen, Emma Taylor, Kennedy Vagts, and Branssen Volz President's Award for Educational Achievement: Karsin Burroughs, Tayzie Cox, Joel Holmen, Haakon Hove, Reed Krueger, Kiana Lonige, Luke Snow-Uhlich, Aiden Thompson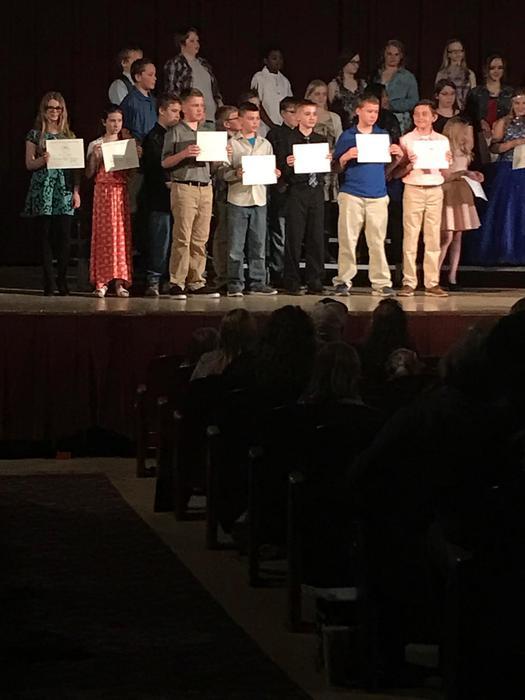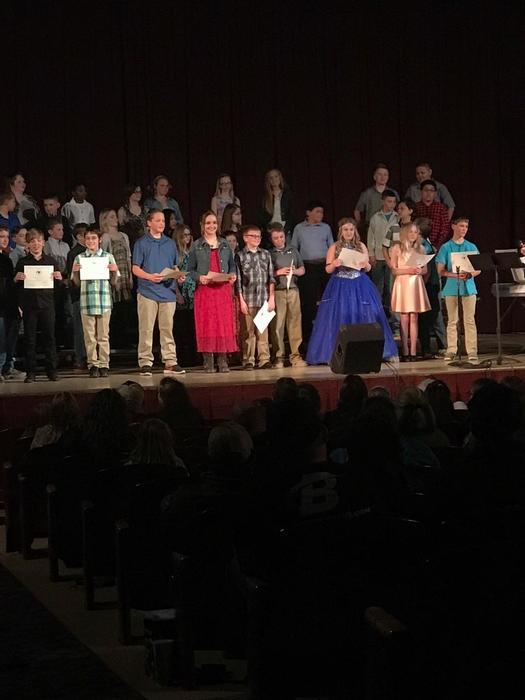 3rd Grade AR Party: 3rd graders in both classes celebrated meeting their Accelerated Reader goals for 3rd Quarter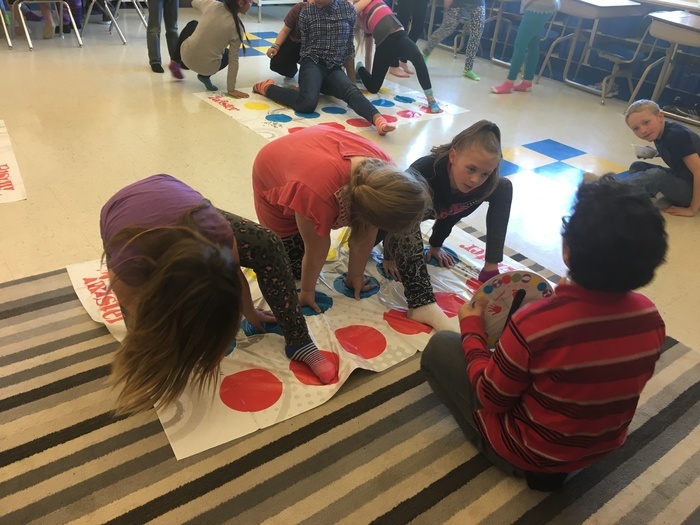 The Tioga FFA/FCCLA banquet that was going to be held Friday night has been postponed. As soon as we get the new date we will post it.

Central's StuCo is hosting an auction on Sunday, April 23rd 11am-1pm in the Tioga High School Gym. Letters regarding the fundraiser & requesting donations will be sent home today with students.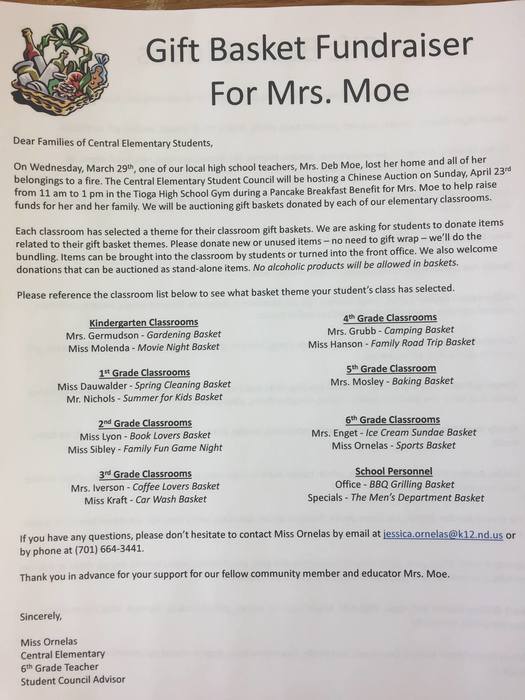 Thanks to Ace Hardware, Neset Consulting, Tioga Parts Supply, Dry Fork Supply, and City of Tioga for sponsoring the "Free Throw" benefit for Deb and Wade Moe. Over $1,200 was raised at the banquet!

Congrats to all the athletes last night at the banquet. Great Job. We would like to congratulate Carsen Canfield on breaking 3 football records and tieing 1 record. Carsen tied the points scored in a game with 36. Carsen broke the rushing in a game with 417 yds, season rushing with 1,690 yards and career rushing with 2,070 yds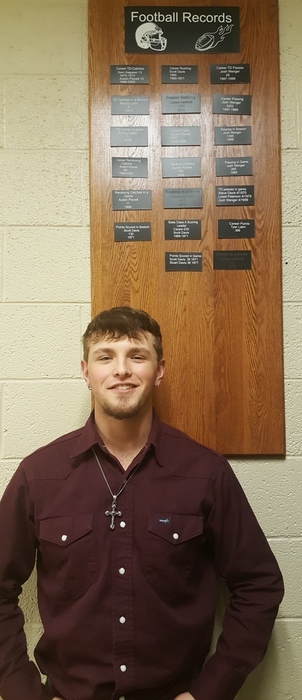 The Tioga Volunteer Fire Dept. stopped by to recognize our Central Elementary StuCo for the Tufte family Bake Sale they hosted. They left them with a cool treat for every student in school to enjoy.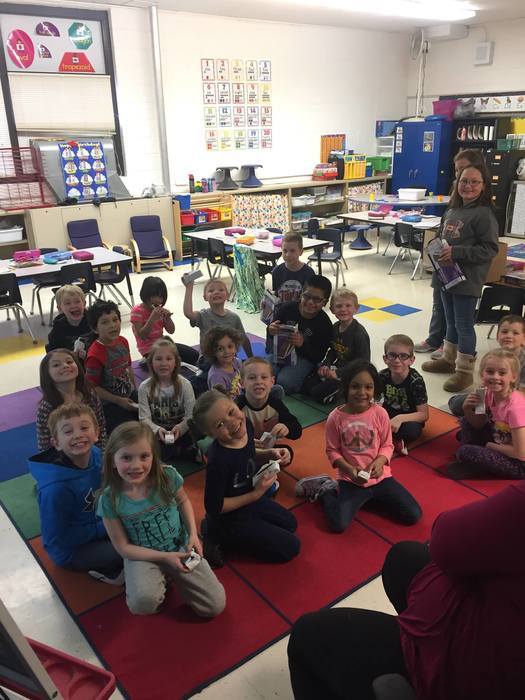 Central Elementary's StuCo hosted fundraisers last month that helped our school raise just under $1,000 for the Leukemia & Lymphoma Society through Pennies for Patients. Great job Central Elementary!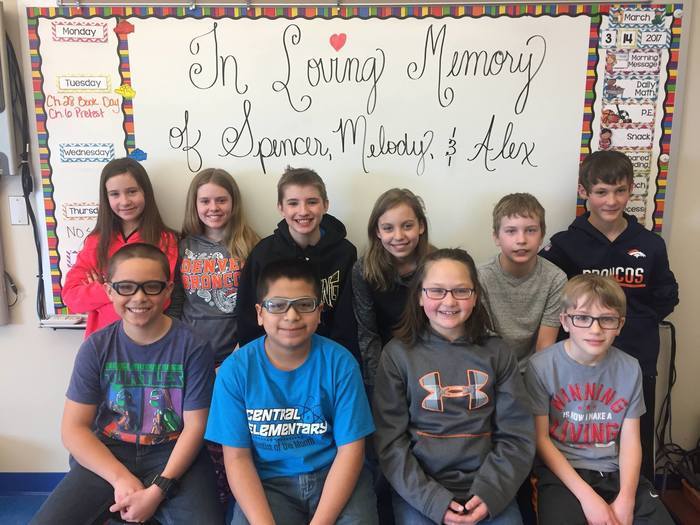 Central Elementary's StuCo hosted a bake sale last month for the Tufte family who lost their three children in a house fire. With the help of students, staff, and the community, they raised $818.40.
The Tioga snow makeup day will be Friday, May 19. At this time, school will be in session from 8:30-1:30 on the 19th. As scheduled, there is no school on April 17 (Easter Monday).

Scientists of the month: Weston Miller, Graham Schaffer, Kiya Sparks, Kambree Johnson, Paris Johnson, Amarie Juarez, Jenilynn Hanson, Isabella Sanchez, Kasey Odegaard, Emma Taylor and Samantha Rasmussen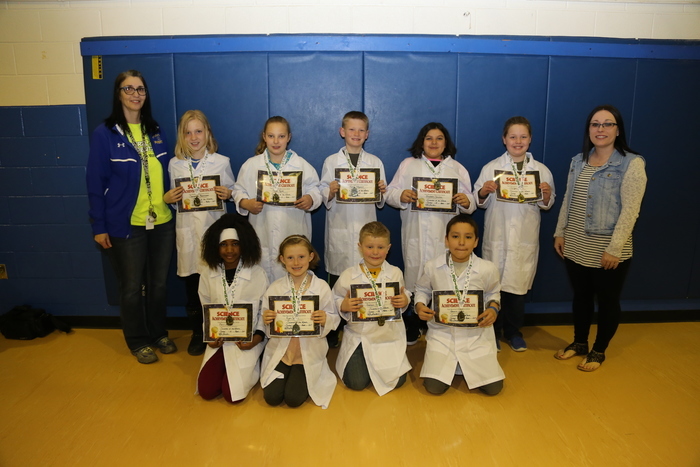 More Pictures from the assembly today....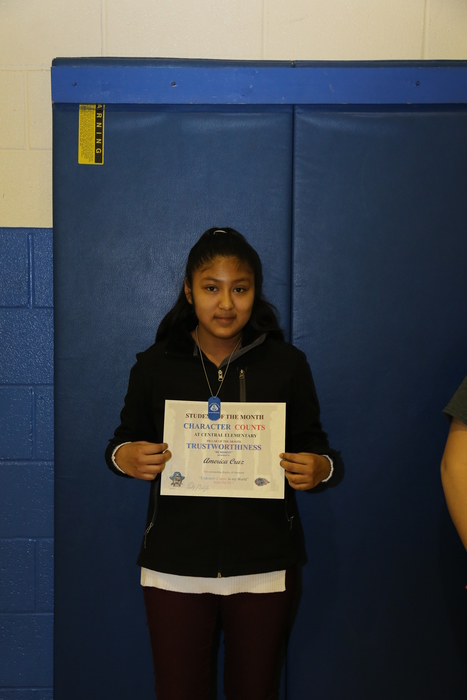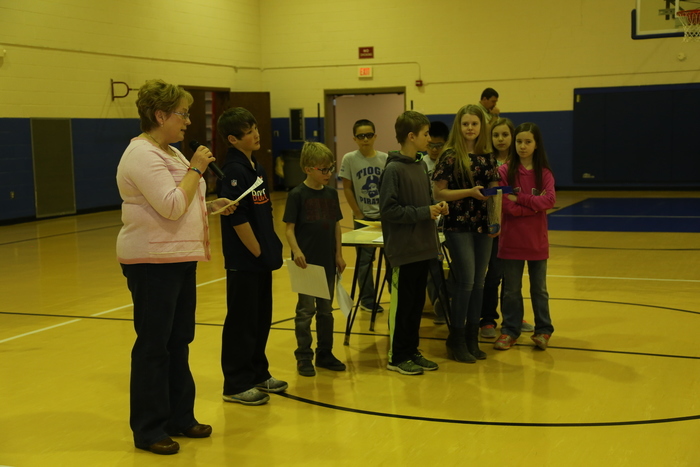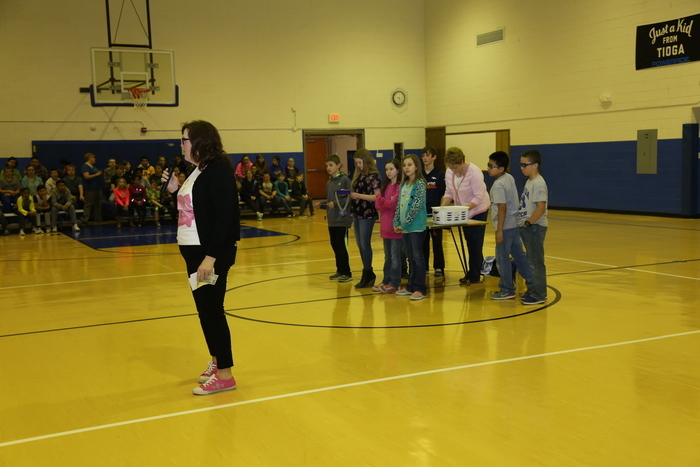 CSOTM at Central today was trustworthiness. Congrats to the following winners: KM-Harley, Knudson, KG-Jenna Holmen, 1N-Yaretzi Galven, 1D-Julia Kingston, 2S-Mercedes Travis, 2L-McCoy Jorstad, 3I-Sasha Durfee, 3K-Brianna Rose, 4G-Petra Peterson, 4H-Sara Lund, 5M-Hunter Davis, 6O-Kiana Longie, 6E-America Cruz